Enough
Posted September 11, 2017 by Prairie Wife - 4 comments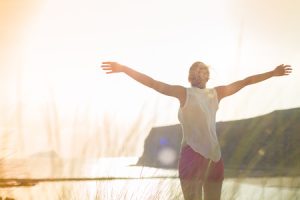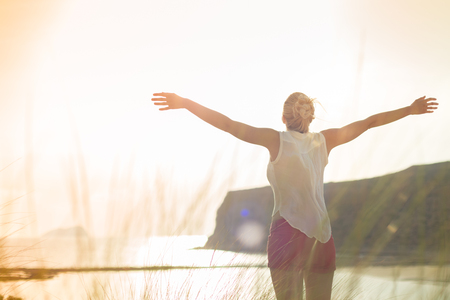 A few months ago I shared with you my journey into the world of meditation.
How I loved it but, found it pathetically hard to make the time to sit for 10 minutes 3 or more days a week.
I took a break for a month and then tried again…and while some aspects such as getting in the right mindset and finding my breath were easier, I wound up feeling frustrated and stressed rather than zen like and balanced.
Throughout the last month of meditation practice I emailed GuruJoe  (the name I gave my teacher) weekly to touch base and get some pointers for how I could improve. At a certain point, I realized that these emails were feeling more beneficial than the meditation and when GuruJoe asked me what I wanted to do next, I made the decision to start working with him in a more in depth way.
I've been feeling off balance lately…and honestly, I just couldn't seem to get my sh!t together.
I knew I needed an outside person looking in to help me get some perspective and I already felt comfortable with GuruJoe and knew we had a great connection.
So, I signed up to FaceTime with him once a month and touch base several times each week to talk about how things were going and stay accountable. I guess you could call it virtual coaching but being the true guru he is Joe calls it being a "Lifestyle Concierge." He also ties in the body and mind connection in a way that I think is really valuable.
Before our first session he sent me a list of personalized questions to answer, and as I read over them I instantly knew this guy had my number. I'm an expert BSer (if I do say so myself) and there was no way I could simply "right answer" my way through these. I read them to TallGirlJ and she was in agreement…this was going to take some time and deep thought. A few days and an hour of deep thought later I sent him my answers and we scheduled our first session.
We started out with a 10 minute meditation where he asked me to end by thinking of one word that described how I wanted to feel at the end of the day.
Now, take a second, and close your eyes (or head over to his site and try the second meditation) and think about a word that describes how you want to feel at the end of the day.
Over the last few months I've asked many people this question and most of the answers are along the lines of "loved, blessed, complete, happy, joyful, content."
My word was enough.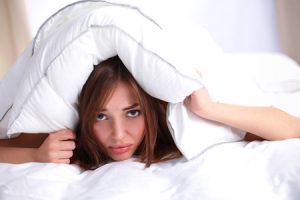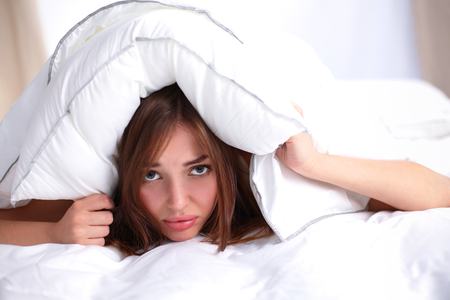 At the end of the day I want to feel like I've done enough, like I'm good enough, like I've given enough…and I never do.
I'm always feeling like I could of, should of done better.
Well let me tell you…diving into the ins and outs of that was/is rough.
I spent weeks trying to step outside myself (technical term is being a witness) and look at why I was NEVER ending my days feeling like enough. Which is really silly because it's not like I don't get a ton of stuff done every day…If I were to simply list the basics of keeping a family of 7 on track that in itself would be a busy day. Add to that the blog, side jobs, running and spending time with friends and you'll see why things are a bit crazy at times lol!
Turns out I was spending a bit too much time thinking about what wasn't getting done rather than what was.
SO…I'm working on it.
This last month's FaceTime conference had not a single tear and I'm learning to be kinder to myself.
To be a witness and try and make more decisions based on reality, not the cluster of emotions I'm feeling at that moment or the fear of what may happen.
To embrace the chaos of my day but, not use it as an excuse.
To breathe in and out…
To do my best, and let my best be good enough.
Categories: Health and Wellness, This and That
Tags: , 20/20 yoga, breathing, counsling, enough, help, meditation, support, witness, yoga