Is It Time to Stop Blogging?
Posted August 25, 2017 by Prairie Wife - 4 comments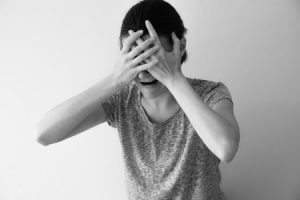 I don't have my sh$% together….and I'm the first person to admit it.
These last few months I've been feeling more and more off balance.
Some of it is the curse of too much to do and too little time.
But, lets get real, that's always been an issue, and will continue to be one forever!
Maybe it's because it's Summer and my beloved structure and schedules have been thrown out the window (as much as a work from home mom of 5 can ignore schedules) and we've been relaxing being lazy and having fun.
Perhaps it's trying to train for a  half marathon which means my "I should go for a run." has changed to "I have to go for a run."
And, I admit that when we were forced to be done having kids last year, I was so busy focusing on getting through my mastectomy surgeries that I never really dealt with what it would mean to have no more Cowkids on the way. It's been my life the last decade…now what?
Whatever the reason, I've been spending a lot time trying to step outside of myself and take a look at what needs to be changed.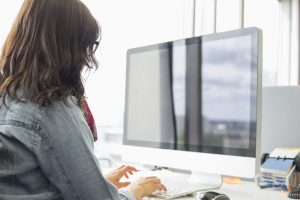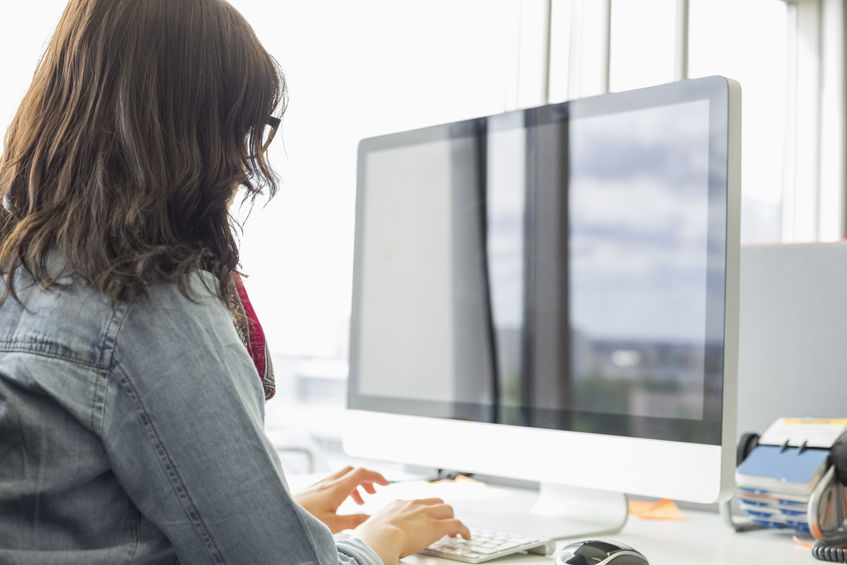 First things first. I took a look at what I love about my life, and blogging was at the top of that list.
Which, admittedly also causes stress.
I "have" to put up three posts a week and each post averages about an hour and a half to write (3 hours if it's a video post), edit (yes despite all the spelling mistakes I DO edit these), and format. Then I have social media time spent promoting posts and trying to draw traffic. Add to that: forming relationships with other bloggers and communicating with companies that are paying us for posts or giving us products to test and I have about 10 plus hours a week into PrairieWifeInHeels.com.
That's a lot of time, energy, and pressure to keep producing quality work.
So in this time of change and unbalance I found myself thinking…why DO I blog?
Is it really worth it?
Is it time to stop blogging?
Our mission is clear "To offer support to other women (and their families) through humorous, honest and heartfelt blog posts about our experiences. We want to encourage others to lead their lives with grit and grace so they can discover the "Prairie Wife" within."
Knowing that I've helped others as they've traveled this crazy road of being a woman, wife and mother is the main reason I keep pushing and doing this.
Reading comments from our readers fills me with so much joy and purpose I really can't express it…
"As a special education coordinator, I can not tell you how much I appreciate this post. I love that you are willing to be a good neighbor no matter what the circumstance. I love that your children are learning to understand that kids are kids. That we all have times we need breaks. We all have different ways of communicating. We all have needs to be cared about and to forgive as we ALL make mistakes. I love that you are teaching not only your kids, but your community that being a parent is hard no matter who you are, but especially for those of children with special needs."
"As a fellow previvor, this brought me to tears…You are an inspiration and truly so brave to post your journey – while I've considered it myself because so many people just like you and I rely on these blogs and other social media support groups – you're truly helping people through one of the toughest things they'll ever have to gather the courage to do. So seriously thank you."
"So my friend, I need you to know you helped me through my own breast cancer ordeal as I made new friends with my aging body and breasts that are now different sizes. I thought about you and all you did to be STRONG ENOUGH and it helped me, it really did, to be positive and to do what I had to do, to let others help me and care for me and yes, even to complain less."
"I love when you're honest: overwhelmed by life equals posting delays, life taking priority, etc. Keep it up keeping it real."
Comments like these make me tear up and assure me that we are staying true to our mission of offering support but, sometimes it's overwhelming to keep on writing thousands of words a week and trying to keep them quality. So, as I paged through old posts and thought about blogging, I asked myself is that enough of a reason?
Of course I love getting stuff for free, and as I inch closer to my dream of talking to Dolly Parton, I know that the memories and once in a lifetime opportunities the blog has offered to me are another reason I keep it up.
As I pondered the last (almost) four years of blogging I realized that the truth is…
The other reason I blog, the one that's almost as important to me as helping others, is that it's a form of therapy.
Putting into words the daily ins and outs of life on the Wyoming Prairie forces me to reflect on things I would have never thought about.
Writing a post a year after my mastectomy allowed me to look at my journey as whole, to acknowledge how hard some parts of it were, to look at pictures and be grateful all over again for how well it all turned out…that's therapy.
To write about why I run, how I think about my marriage…it allows me to see how and why I do things and how I can do better.
It's a record of how the Cowkids have grown, and how I've grown as a mother.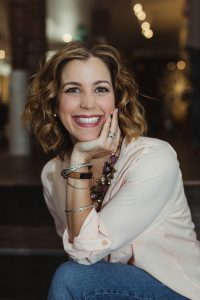 At the end of my reflection time it was clear to me that it is NOT time to stop blogging.
I feel that I still have more to offer you my readers, and for purely selfish reasons, I have seen how it has helped ME to put my thoughts into writing.
I do ask that you cut this mama a bit of slack as we are about to head into the school year. 
I know you are waiting for more Prairie Wife of the Week interviews and I assure you the query emails have gone out and I have several lined up for the Fall.
I promise that I will keep on producing fresh new posts each week, and keep the content valuable (it was hard to turn down the $200 24k gold face mask to review but really, would ANY of you bought it?).
In exchange, if you could keep on commenting and sharing, and spread the word about what we are doing here…well…I'd appreciate it. Your feedback does more to encourage me than you know, and for this support…I am so humbly grateful.
XOXOXO Prairie Wife
Categories: Life As It Happens, Prairie Life
Tags: , blogger, blogging, change, motherhood, support, work from home, writer