The Second Time I Almost Got to Ask Dolly Parton a Question…
Posted December 2, 2016 by Prairie Wife - 4 comments
If you read the title to this post you already know that I was able to participate in a teleconference with the one and only, always amazing, Dolly Parton…and yet again…I was unable to actually ask her a question.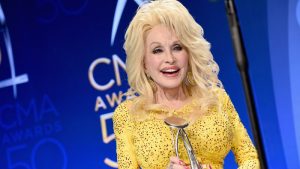 I wasn't nearly as nervous this time around. Not that I'm a pro, but now that I have done a teleconference before, I knew what to expect. This interview was held the night after the CMA awards where Dolly received the Willie Nelson Lifetime Achievement award. Her acceptance speech was epic and so was the tribute to her. Unlike my last interview where we had specific guidelines, this time we could ask anything we wanted of Ms. Parton. I think I came up some pretty good questions!
First this was my opening.
Hello from Wyoming and congratulations on your Willie Nelson lifetime achievement award last night! I don't know how you kept yourself from messing up your eyelashes, I was crying watching you from home!
And then here were some questions. The ones in bold are my top picks. With more than 30 people participating in the interview you can bet some of your questions will be asked so I always prepare extra!
I know asking you to pick a favorite song would be like asking me to pick a favorite child from my five kids! But, what song or songs of yours have you particularly been enjoying singing on your Pure and Simple tour?
Throughout the years many country music artists have listed you among their musical mentors and inspiration. How do you think your music will impact todays up and coming artists?
You've had a huge year! What do you plan to do to relax after your pure and simple tour wraps up?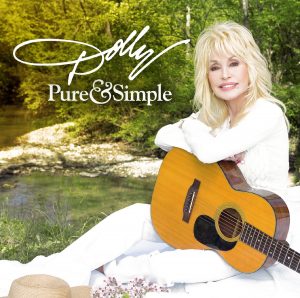 Your Pure and Simple album and tour was partially inspired by your 50 year wedding anniversary and "all the different colors of love you experienced through the years". First congratulations, and second what marriage advice can you offer the rest of us?
Your Coat of Many Colors movie was an overwhelming hit with viewers, I can tell you there wasn't a dry eye in my house while my family and I watched it. What can we expect from the second movie airing November 30th?
But…alas….my name was never called.
It's really OK though.
The fact that they asked me back means they liked my first post (win) and using math and the laws of probability one of these times I should get picked.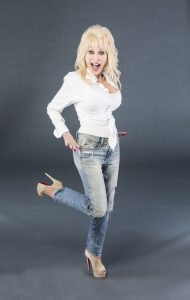 And, just getting to hear Dolly chat and laugh away brought serous joy to my heart. I wish I could share the audio of the interview with you but, it's expressly forbidden. Just know that her tinkling laugh and graciousness was present the whole time. I thought I'd share a few of my favorite parts of the interview/Dolly quotes with you!
When talking about how she planned to spend the holidays Dolly said "We always get together and sing, and talk and cook and eat and talk about everybody when they leave the room!" I mean…how hilarious is that?!
Then she talked about how her little nieces and nephews spend the night at the house, bake cookies, and get this…she decorates her elevator to look like a chimney and acts like Santa and brings present down to them! I wonder if any of her siblings are looking to adopt a 34 year old?!
When Ms. Parton was asked how she felt about the tribute at the CMA's she responded.
"I've been around a long time…Sometimes I feel like I'm 100 years old! I'm proud that I've been able to inspire and influence others. I'm very humbled and grateful for it."
When she was asked what the Country Music Industry and our communities as a whole can do to help support the LGBTQ community she responded in true classy Dolly fashion.
"I don't know that you're ever going to change the minds of people that are set in their ways…It is my opinion that we should love and accept each other as we are. We are all God's children, and it is not up to us to pass judgment on anybody. I think every one is who they are, and should be allowed to be who they are…I just love [everyone] as people. I just go right to the heart and soul of the person and try to find the Godlike."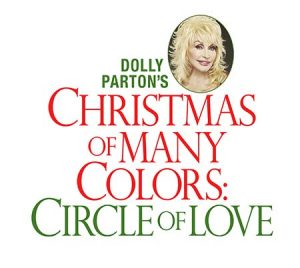 Those of you that didn't have a chance to watch her "Christmas of Many Colors Circle of Love" on NBC earlier this week I encourage you to take some time to check it out. I was only able to watch half of it because the Cowkids had to head to bed and were adamant that I wait for them to watch the rest. Every single one of them was enchanted, just like they were with her "Coat of Many Colors Movie" Tonight is the night for us to finish it up, and you can bet I'll have the popcorn and Kleenex ready!
So the moral of this post is…I'm going to keep on keeping on in true Dolly Parton style. I have no doubt that when I finally DO get the chance to talk to Dolly we will instantly be BFF. I guess I better take the advice of one of our readers and ask her how she likes her tea so I can have it ready for her when she visits 😉
What do you guys think? Am I really getting one step closer? What would you ask Dolly if you had the chance?
You can click this link to watch her movie now on NCB.com
Categories: Life As It Happens
Tags: , celebrity interview, Chirstmas of Many Colors, CMA, Dolly Parton, Dolly Parton movie, Dolly quotes, interview, What Would Dolly Do, Willie Nelson Lifetime Achievment Award