Looking at Life Through a Filter
Posted September 13, 2017 by Prairie Wife - 2 comments
I didn't mean to give you guys two "food for thought" posts in a row this week. I actually had a book review planned but, sometimes I'm inspired to write about things that aren't on the schedule….
Yesterday we had our monthly mom meeting at church. I'm the unofficial leader and our motto is "We're Nice" We pray, do a book study, and get sidetracked often. The twists and turns of our meeting always take us somewhere valuable and today was no different. We were talking about resistance and the daily battle of comparing yourself to others came up.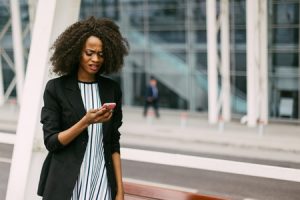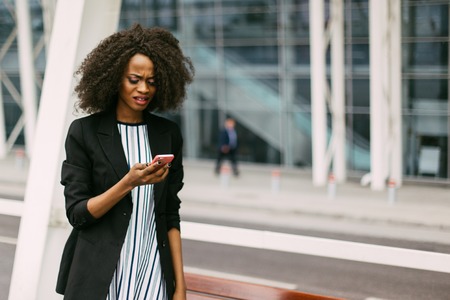 We all know that what we see on social media is a filtered, edited and specially curated look into each other's lives but yet…we still all agreed we sometimes get caught up in comparing ourselves to what we see.
As a blogger I made a decision early on to share the good and bad, the pretty and the ugly. I knew there was no way I wanted to always mind my p's and q's and frankly, it's not helpful for you to only hear how great everything is! We talk about loosing our cool with kids, permanent marker on the walls and struggles with finding balance in our lives. Body image issues and the tragedy of death. Yes, we also laugh and are silly, we share fashion and beauty wins and great books…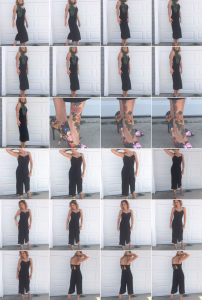 But, I'm still choosing what I talk to you about. I'm still sharing the experiences in the way I want to share them. I'm consciously using the black and white filter on the picture of dirty dishes so you can't really see how nasty the caked on food looks.
Last week TallGirlJ and I were giggling as I showed her the best spot in my house to take a selfie (a perfect naturally lit corner in my bedroom). I walked away, and when she came out a few minutes later she apologized, saying it had taken her a few dozen tries to get a good one. I snorted and opened my phone and showed her how many shots it took me to get my last "perfect" pic and we rolled our eyes at the utter foolishness of it all.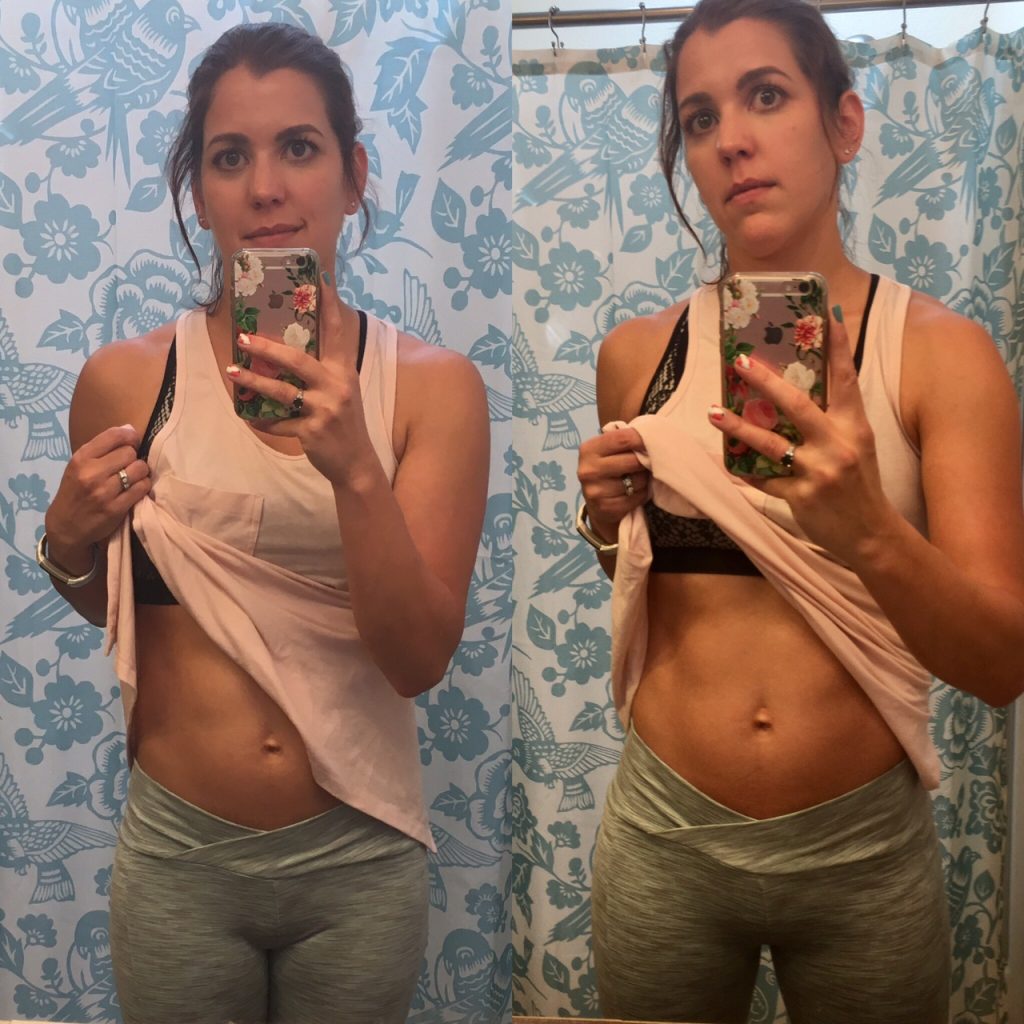 We all know about photoshop and filters and lighting but sometimes a little reminder is a good thing. For example here is me in a post workout pic. The left is a normal pose and the right is what I call the "professional fitness blogger" pose. In the "professional fitness blogger" pose I used a filter, I'm sucking in my stomach and flexing, standing on tiptoe for leaner thighs, and standing with my legs wide apart while sucking in my butt so I have thigh gap and look like I'm curvier. You can even see the strain of this pose on my face (specifically in my crazy eyes lol). It's still really me but, it's tweaked just enough to make it exist on a blury line between reality and a lie. Now, hopefully our readers know I would never post this pic on the right as it goes against our mission statement but I'd be lying if I didn't say it's tempting!
Here is another look at the difference a pose makes. First we have standard hands on hips vs. leg cross vs. leg pop and a little turn. And no, these were not all one and done pics…and you can see that not all poses are as great as others…and I obv need to work on mine (insert laugh until you cry emoji here)!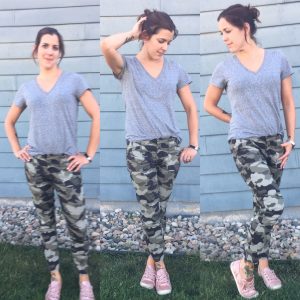 Even this candid shot of the Cowkids being adorably sweet after a morning of bickering is not all it seems…look at the cropped vs. uncropped version. One is all sweetness and love the other is a major mess and a look at how we really live.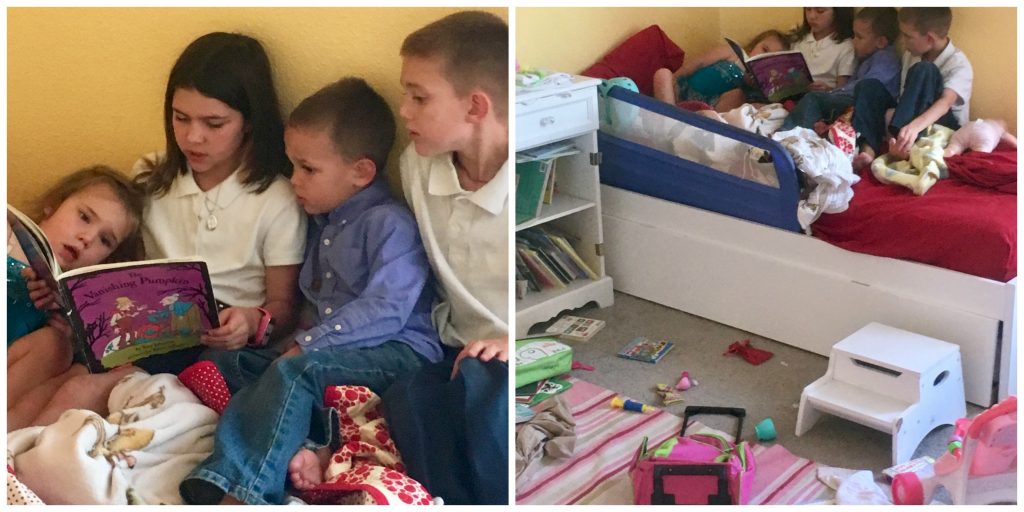 Note: This was totally staged for the purpose of this post because it was easier than scrolling through my phone and trying to find one that perfectly showed my point like this one. The part about them fighting all morning IS true.
And don't get me started on filters…oh how I love them. And I would never use one and still put #nofilter (yes guys some people do this…can you believe it) but, you also don't see many of those #nofilter #nomakeup #naturalyfab pics on my Instagram feed either. Five kids and permanent black bags under my eyes keep me from joining the weekly #nofilterfriday club.
I guess what I'm saying is, readers…keep it real.
Go ahead and use a filter, take 50 pics to get the perfect profile selfie, scroll through Pinterest studying new ways to pose, and yup go ahead and smooth out that pimple on your forehead with FaceTune. 
Just keep in mind…all the rest of us are doing it too 😉
xoxoxo Prairie Wife
PS: I'd love to hear your thoughts so let me know in the comments!
Categories: Fashion, Life As It Happens, Prairie Life
Tags: , filter, instagram, photoshop, reality, self confidnece, self esteem, social media, support