Four Fab Reads for Fall
Posted September 15, 2017 by Prairie Wife - 4 comments
Things have been crazy around here…I'm hoping that next week we will have finally settled into out normal school routine.
That being said, I've still managed to sneak in some time reading and I'm looking forward even more time as the weather turns chilly and fall officially arrives!
Nothing is better than a hot cup of tea and a good book!
Here are some books I've enjoyed and as always, let me know in the comments if you have any recommendations for me!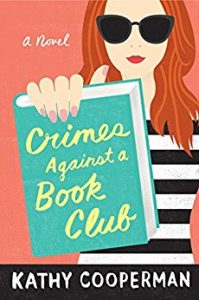 Crimes Against a Book Club by Kathy Cooperman
Annie and Sarah are both in need of funds. What starts as a dream becomes a reality when they combine forces to create a new anti aging face cream. Their exclusive product is soon in high demand with the socialites of their local community. The catch…Annie has added a secret ingredient to the cream that could result in jail time for them all. This book is sharp and witty and has just enough truth to make you wonder…could this ever REALLY happen?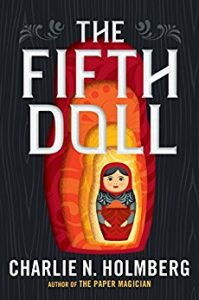 The Fifth Doll by Charlie M. Holmberg
Holmberg is quickly becoming one of my favorite authors. Her Paper Magician Series is a must read and I couldn't put down Magic Bitter, Magic Sweet…and this book is just as captivating! The main character Matrona is about to be engaged, and is struggling with the path that has been chosen by her family. Her village is small, and everyone but her seems comfortable with the predictability of everyday living. When she comes upon the tradesman's empty house and finds a room full of dolls, she picks one up that resembles her father and learns that the consequences of her actions could result in the end of the world as she knows it.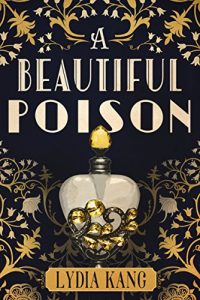 A Beautiful Poison by Lydia King
This historical fiction/murder mystery is captivating from the very first chapter. We meet Allene, Jasper, and Birdie at Allene's engagement party where one of their friends dies after falling down the stairs. The plot begins to twist and turn as more and more people connected to the friends begin to die…and each time a mysterious note is left for one them to find. When Jasper discovers the victims have been poisoned he sets out to find the murderer. The race to find an answer before one of them falls pray to the killer, will keep you on the edge of your seat.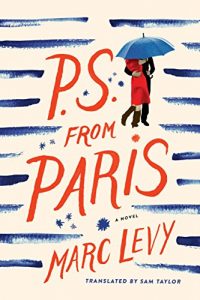 P.S. from Paris by Marc Levy
This sweet love story has all the elements for a perfect weekend read…Paris, a lonely writer, a broken hearted actress, well meaning friends and a first date based completely on lies. As the plot thickens their lives unravel and just when you think a happy ending is on its way, Levy throws in a twist to leave you gasping. I'd love to give you more details but, trust me when I say, you're going to want to find out yourself 😉
Categories: Book Reviews, Reviews
Tags: , a beautfiul poison, Book Review, crimes against a book club, fall 2017, fall books, Fantasy, Historical Fiction, Mystery, ps from paris, reading list for fall, Romance, the fifth doll