2017…It Hasn't Been Easy
Posted December 29, 2017 by Prairie Wife - 5 comments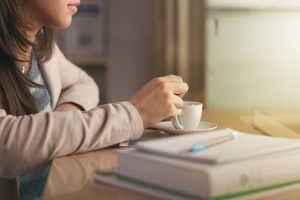 2017 is drawing to a close and like many people I find myself feeling reflective.
This blog is somewhat like a journal and as I clicked through a few random posts from each month, I found myself noticing a theme.
Physically and emotionally this year has been about change for me.
It's safe to say that in 2016 I was in survival mode. With major surgery every three months, it often took all my energy to simply make it through each day. I tried to find joy, and I worked hard to handle the emotional and physical ups and downs with as much grit and grace as I could.
When 2017 rolled around I was exhilarated to be done with doctors and looking forward to a year of a healthy body. I set physical goals for myself and focused on whipping my body back into shape. I ran a half marathon and finally (after a decade and five children) weighed the same as I did when I first married The Cowboy.
I found some effective ways to deal with my ever changing hormones and all the joys of being a 30 something woman that has had five children. My surgeries were done, and thanks to my doctors my post mastectomy breasts are more beautiful than anything I ever had before. I was so focused on making physical changes and meeting fitness goals, that I was completely shocked when I realized that I was feeling depressed, anxious and like I was failing at pretty much everything.
My kids were happy, The Cowboy was happy, the blog was kicking butt and amazing things were happing all the time…why was I feeling so heavy and weary deep in my soul?
It took a cancer scare to open my eyes.
As I sat alone in my car in a parking lot waiting to hear results of a biopsy, I went into full on panic attack mode. The thought of another surgery made my heart race. I broke into a cold sweat and as I uncontrollably cried and gasped for breath I realized how big of an impact the last year had on me…and how I had focused so much on just pushing through and moving forward that I never allowed myself time to truly heal. For the first time ever my Doctors saw me cry, and I realized that I hadn't dealt with things as well as I thought.
So, I got to work.
I said no to some opportunities that would have been good for me financially, but not mentally. I listened to the people I loved when they told me how I could do better, even though it hurt.
I focused on running as a way to spend time doing something for me that I loved, rather than beating my body into shape. I acknowledged that I needed help and began to work on my inner self with GuruJoe.
It hasn't been easy, to call it hard work does not begin to cover it.
There were many times when I wondered if I really was changing.
For Christmas I got a note from someone that I love and admire, a good friend who has become family. Someone who has known me for almost a decade. In it she said that she's seen how I've changed over the years…how I've softened.
It brought me to tears.
That's what I've been trying to do these last few months, and oh it's been hard, but I know in my heart, it's been worth it.
My goal has always been to offer support to others, to be open and honest and through a bit of laughter help women, wives and mothers feel connected and strong.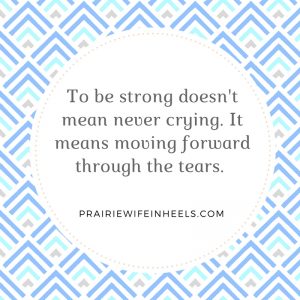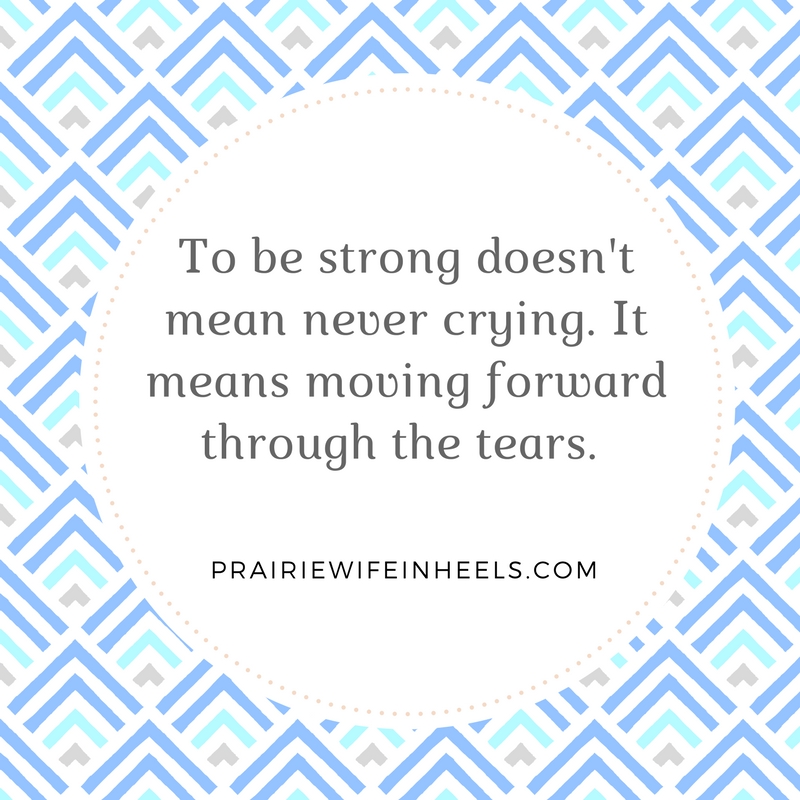 This last year has made me more compassionate, taught me more than a little humility, helped me to see that I am worthy, and has proven over and over that to be strong doesn't mean never crying…it means continuing to move forward through the tears.
In 2018 I will…
Listen more and try to talk less.
I will take a few chances and go on adventures.
Embrace the overwhelming joy and mess of being a woman, wife and mother….and have one hell of a time doing it.
XOXOXO
Prairie Wife
Categories: Life As It Happens, Prairie Life
Tags: , 2017, 2018, depression, getting help, goals, honesty, New Year, reflecting, support