How…
Posted March 10, 2017 by Prairie Wife - 17 comments
An hour or so ago, I sat in my hotel in Las Vegas, mentally preparing today's post. It was going to be the promised recap of our "elk hunting" trip to LA last week. We have so many fun stories that I was trying to process what ones I should share, and what would only be funny to those that know us.
I'm here in Las Vegas as a trophy wife. I get to relax a bit while The Cowboy works and attends the con expo and then in the evenings I dress up and go to dinner with him and his customers. It's a pretty sweet gig.
HGTV was on in the background, I was eating breakfast in bed (thanks to The Cowboy being willing to grab me food and bring it up), and I was just about to get started on being productive.
I had just put down my phone and firmly committed to stop wasting time on Facebook and Instagram and get writing when The Cowboy called.
He had received the news that good friends of ours, had just lost their son in a car accident last night.
I hung up the phone in silence and turned off the TV and began to cry.
In a second, less than a second, everything changed and I was left again questioning…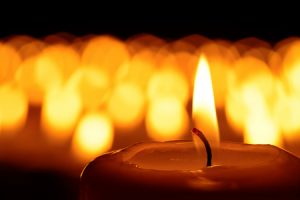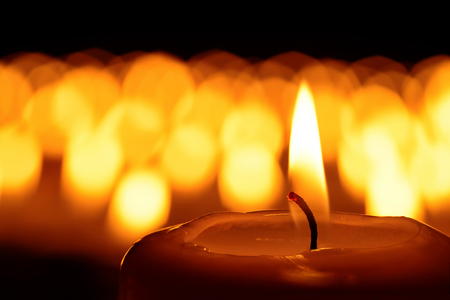 How…
How could this happen?
How are our friends dealing with their pain, their loss, their grief?
How can I make this better?
How can I comfort them?
The need to hold my children was overwhelming and the fear that instantly overtook me for their safety was so deep I couldn't breath. The days until I could hold them seemed too many to deal with. And the stark realization that these next few days are nothing compared to the years, the decades, my friends will have to wait to hold their son, stabbed my heart with new pain.
The ritual of making the sign of the cross calmed me and I folded my hands in prayer and bent my head, letting my tears fall.
All I could think to say was "Please God, be with them." over and over.
This is not my first brush with unexpected loss, nor my first time dealing with the inability to help those I love as they face a life without a loved one.
I came to the realization long ago that our lives, and the lives of our children, are not in our hands but God's.
But, it does not make times like this easier…
I know that God is with them, that my prayers will help, and that I will take a deep breath and smile and still enjoy moments of this weekend.
Please understand why I just couldn't write my post as planned…and those of you that feel inclined to do so, please pray for this family and their son.
Categories: Life As It Happens
Tags: , death, grief, how, life, Prayer, support