6 Uses for Lavender Essential Oil
Posted March 12, 2018 by Guest Poster - 16 comments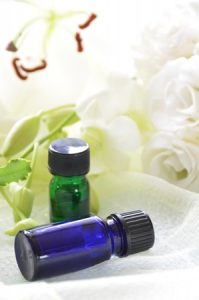 Prairie Wife here! I just wanted to introduce you to a new guest poster on our blog. Lindsey is a past Prairie Wife of the Week and a good friend of mine. You all know that I'm a huge essential oils fan, but I'm the first to admit that there are SO many things I don't know. Lindsey is my go-to guru for all things natural and has agreed to do a monthly guest post for us to share her wisdom. Follow our Oil Me Up board on Pinterest for some of my fav oil blends.
Let's talk essential oils for ALL things natural, chemical-free, and good clean living.  
As a busy mom with 3 kids living in a climate where colds and flu are commonly passed around, I found myself on the hunt to find a healthy natural solution to help ease our aches and pains (both physical and emotional). My search eventually led me to Young Living Essential Oils.
My family and I have used essential oils for eight years for various purposes, from immune support, emotional support, and hormone support to creating a safe, chemical-free environment for us to live in…Essential Oils are my answer to just about everything!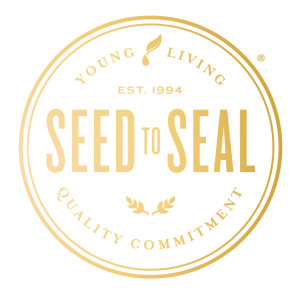 I fell in love with Young Living's products because they offer pure therapeutic grade essential oils.
No synthetic fillers or preservatives are in the oils, which means you will not find an expiration date on bottles of oils. When you use Young Living's products, you can feel confident that you deliver the purest and highest quality products for your family.
I use oils when my family suffers from the effects of the latest illness plaguing our home or when the stress of our busy life is beginning to overwhelm us. From creating a soothing environment with a perfectly blended diffusor recipe to wiping down counters and toys, there are endless possibilities for natural living that provides effective and fast results.
Let's talk Lavender for a minute. 
This is an oil I use daily. From skin support to creating a much-needed relaxing bath after a long day.  Lavender (Lavandula angustifolia) has a scent that's a wonderful blend of fresh, floral, clean, and calm.  It's highly versatile. From skin care products to relaxing routines, this oil can infuse many areas of your life.
  
Lavender Essential Oil Uses:
·        Treat yourself to this well-loved aroma by adding a few drops of oil to lotions, shampoos, and skin care products.
·        Create a spa-like retreat by combining 1 cup Epsom salt and 4 drops of oil and adding to a hot bath.
·        Make a basic homemade body scrub with coconut oil, sugar, and Lavender essential oil.
·        Unwind with a Lavender-infused neck or back massage.
·        Use Lavender as part of your evening routine. Rub oil on the bottom of your feet before bed or spritz your pillow with distilled water and Lavender mixed in a spray bottle.
·        Create a DIY room freshener with Lavender or diffuse it to banish stale odors.
Categories: #GiveAways, Health and Wellness, This and That
Tags: , essential oils, essential oils for your home, Giveaway, laender essential oils, lavender, natural living, soothing oils, young living essential oils