Simply Earth Recipe Box #discountcode
Posted February 16, 2018 by Prairie Wife - 2 comments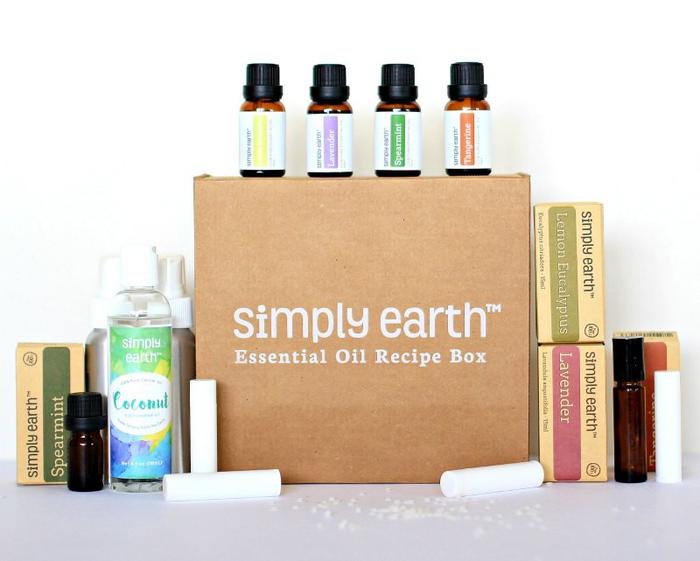 When SimplyEarth.com approached me and asked me to try out their Simply Earth Recipe Box I was SO excited!
I'm a huge essential oil fan, a love affair that began almost three years ago when they helped lift me out of a baby blues funk.
Since then I've used them to ease respiratory symptoms from colds, help sooth kiddos bumps and bruises, and I whole heartedly admit to being a diffuser addict. We even have an entire Pinterest Board dedicated to essential oils!
As I researched SimplyEarth.com and learned about their company, I was impressed with their commitment to quality by "pure sourcing" all their oils, and their dedication to their mission…offering affordable products and tools so all their customers can create a natural home!
When my recipe box arrived I couldn't wait to open it, and I used LIVE Facebook as a fun way to share my unboxing.
As you can see this recipe box came with everything I needed to create 6 different essential oil products!
4 oils
6 recipe cards
6 labels
3 roller bottles
1 dropper bottle
2 inhaler tubes
1 large bottle of coconut oil
1 bag of methyl crystals
I was so excited about my box that as soon as I finished my Facebook LIVE video I got right to making the recipes.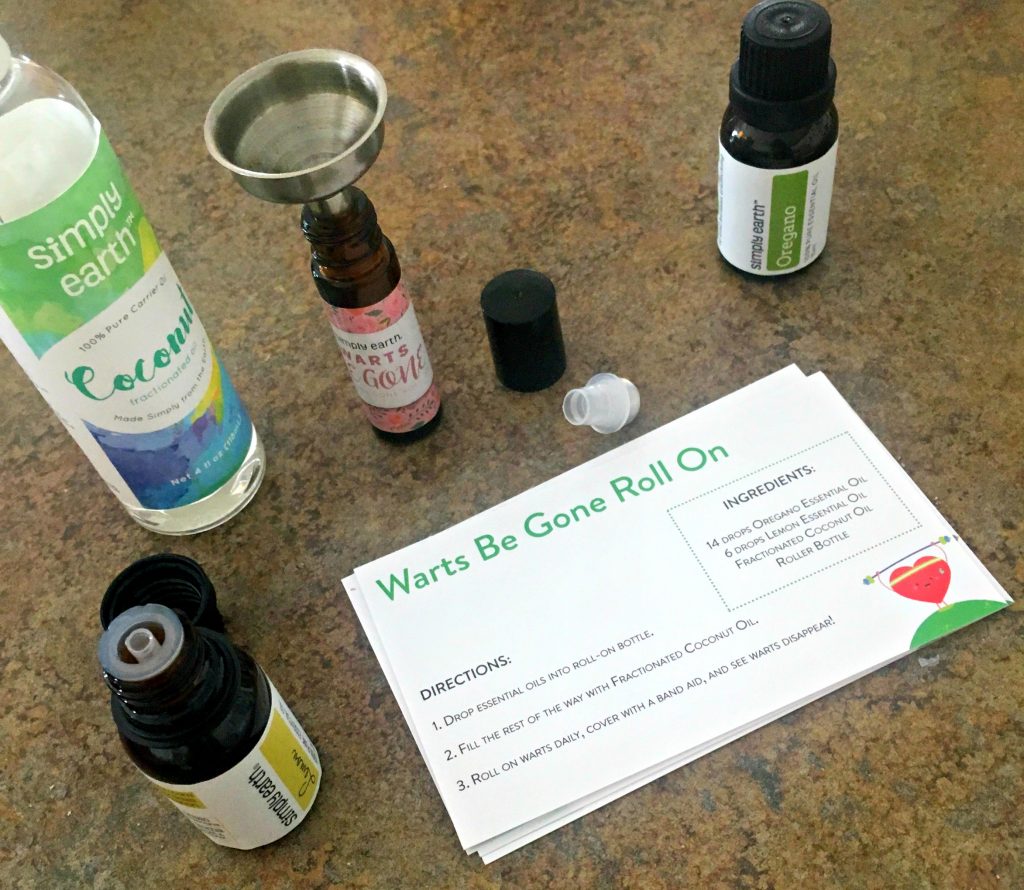 If you follow us on Instagram you saw that the shower disks were a success AND they only took my 20 min to create start to finish (the batch made 17 disks for me). They certainly woke me up and cleared out my sinuses as I made them. I can't wait to try them out!
I even used the "sore muscles be gone" on a few tender spots that are the result of my skiing adventures the other day. It worked like a charm to ease the sensitive stiffness, and I swear the bruises are way lighter today than they would normally be.
An added bonus to ordering a recipe box from SimplyEarth.com is their mission to end human trafficking. 13% of all purchases are donated to help organizations that are working to put an end to this terrible crime.
You can order boxes monthly ($39) or quarterly ($45) and you can easily cancel at any time!
Our lucky readers can order their first box and then receive their second box free!
All you have to do is type in PRAIRIEWIFEFREE when you check out.
After you order your first box, you'll receive a $40 gift card in your email. You can use your gift card on your next box, or to purchase any of their other products!
Stop by SimplyEarth.com and check them out.
If you're on the fence about essential oils or overwhelmed with how to use them their recipe boxes are the perfect solution!
Categories: Health and Wellness, Product Reviews, This and That
Tags: , discount code, essential oils, healthy living, natural living, recipe box, simply earth recipe box, simplyearth.com, subscription box