It's NOT Prostitution It's Slavery
Posted July 5, 2017 by Prairie Wife - 4 comments
I first heard about Vision Beyond Borders through my work as a senior producer on the Lea Unleashed radio show. Lea invited Patrick (the founder) to talk on her show about his work smuggling bibles into countries across the world.
Imagine my surprise when I realized that Vision Beyond Borders was based out of Casper, Wyoming. I contacted Patrick and met with him for a quick cup of coffee… which turned into an almost two-hour conversation. I was absolutely riveted by his stories and I knew I had to talk about his work on the blog…
Sex Trafficking has been in the news more frequently over the last few years but many people don't truly understand what it is.
Sex Trafficking is not prostitution. It's slavery.
Women and girls as young as five years old are being sold into sex slavery.
Why?
The reasons are many and varied but in impoverished countries like Romania, Nepal, Burma, India, China, and Thailand, families cannot survive. In cultures where females are seen as "less than" and where they are not valued, they are often exchanged for much-needed money.
When women are not valued, they are not educated or taught skills. So, a widow or unmarried woman cannot find work. Often, when filled with hopelessness, they see no other option than to exchange their bodies for money.
But they are selling so much more than their bodies, and by the time they realize this, it's too late.
Once sold, women and girls are confined in a room called "the cage," where they are beaten, starved, and raped until their will is broken. They are then forced to service customers to repay their debt – a debt that incurs more interest than they are paid for their services.
Some men in India believe that if they have AIDS or venereal disease and have sex with a virgin, they will be healed. They will pay up to $500 to have sex with a virgin girl as young as 5.
Most of these women end up with tuberculosis, HIV, and, eventually, AIDS. Those with diseases are cast out into the streets to die alone.
And what about the inevitable children that come from this situation?
The women are forced to abort them or, if they can give birth, the children are drugged or forced to hide under the bed while their mother "works." Eventually, those children are now at risk of being sold into slavery themselves.
Readers, these are not tall tales. This is not something that "only" happens to a few women. There are currently almost 10 million women and children enslaved worldwide. Vision Beyond Borders volunteers have seen it first hand…this is real.
Are you feeling sick to your stomach?
Are you angry and indignant?
Do you feel helpless and overwhelmed at the thought of trying to make a difference?
Imagine how women and children that live this life every day feel.
They feel powerless.
Unable to see a way out, they have no hope.
This is where we are called to intervene.
We CAN help.
We CAN offer them hope.
You have the power to make a difference.
Vision Beyond Borders (VBB) works to assist believers in other countries who reach out to women and girls abandoned by their families, bringing them the hope of Jesus Christ and ministering to their needs right where they are.
In a prominent city in India, VBB has created a salon in the center of the red light district. The salon services are offered at a significantly reduced rate or for free. This is a place where women can come to be safe, find support, and where they are shown their value. This salon offers more than comfort to these women. It provides hope. Through the relationships formed in this haven, they are given their dignity and power back. The salon offers an opportunity for these women to educate themselves, learn valuable skills, and find work outside the red-light district.
Are you wondering…what about the children?
Currently VBB is working on creating a Day/Night Care facility. A place open 24 hours a day, seven days a week. Women can leave their children while they go to "work" and know they are safe and nurtured. Their children will have their physical, emotional, and spiritual needs met, and perhaps…it will allow them to break the cycle of sex slavery and sex trafficking.
We have the power to help.
We have the power to offer hope.
You have the power to bring change.
You can follow this link to learn more about Vision Beyond Borders or to donate.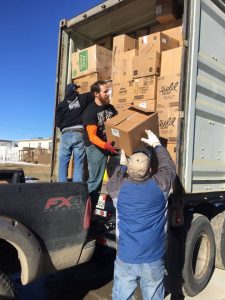 Please spread the word, spread the knowledge that we CAN do something to help these women and children. Please keep Vision Beyond Borders in your thoughts and prayers.
Read more about the work VBB is doing in this post.
Categories: Life As It Happens, Prairie Life
Tags: , call to action, donate, educate, help, power, sex slaves, sex trafficking, support, vision beyond borders, volunteer, women's rights