Summertime Essential Oil Blend
Posted September 9, 2015 by Prairie Wife - 1 comment
This Summer was full of fun for the Cowkids! We went swimming at a local state park almost every week, spent hours on our bikes, and the Cowkids went back and forth to the neighbor's house more times than I can count. I'm a firm believer in the no blood no band-aid rule but, I know that sometimes a little TLC is necessary. I did some research and developed my own blend of essential oils to help ease the sting and tenderness that comes from minor skin irritations. I've even used the oil on myself! There is no sting factor and the kids and I can attest that it helps soothe and calm…and smells great! As a side note I use the larger sized Roller Ball Bottles (10ml) so feel free to halve this "recipe" if you need to.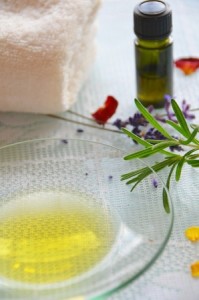 Summertime Essential Oil Blend
10 drops each of Peppermint and Frankincense oil
20 drops each of Melaleuca (tea tree) and Lavender oil
Grapeseed oil or Fractured Coconut oil
Combine the Essential Oils in the bottle.
Fill the rest of the bottle with Grapeseed or Fractured Coconut oil and shake.
Roll onto skin as needed.
Note: We here at PrairieWifeInHeels.com are not medical professionals. Consult your doctor if you have any questions or concerns.
Copyright: shikibu / 123RF Stock Photo
Categories: This and That
Tags: , bumps and bruises, DoTerra Oils, Essentail Oil blends, Essential Oil recipes, essential oils, motherhood, recipe