Walking Through Winter
Posted February 26, 2018 by Prairie Wife - 3 comments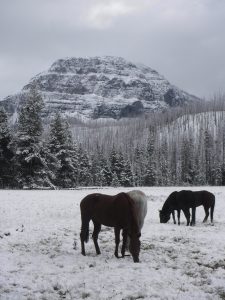 Winter is here for at least another month…OK…two more months.
While this isn't usually a problem for me, I have to admit that I'm finding myself dreaming of being able to wear open toed shoes. All this snow and wind means that my legs haven't been uncovered in months, and wearing booties and knee high boots is getting a bit old.
That being said, I love a cozy sweater, and leggings are the perfect solution to wearing dresses and skirts in windy cold weather. I'm a huge fan of layers with a lacy bra peeking through. I think it adds a bit of sexy while still being modest. Take a look at these fun looks and let me know what you're wearing right now as you walk through these last few weeks (or months) of Winter weather.
Daytime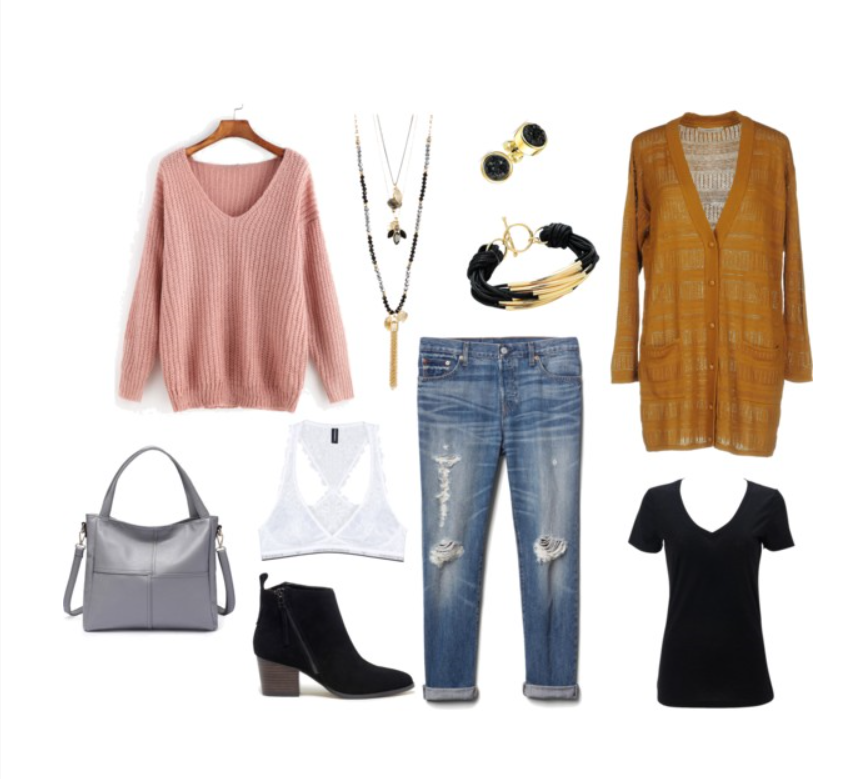 These looks are perfect for getting a cup of coffee with friends or running errands. Thick sweaters and long cardigans are totally on trend right now, and practical for cooler temps. Blush, black and camel are beautiful color combos that are fresh and light without screaming Spring. A lighter wash jean keeps the look bright and cheerful and the distressing keeps it edgy rather than frumpy. The jewelry adds a bit of pop and uniqueness to this already cool (hah hah get it) look!
Nighttime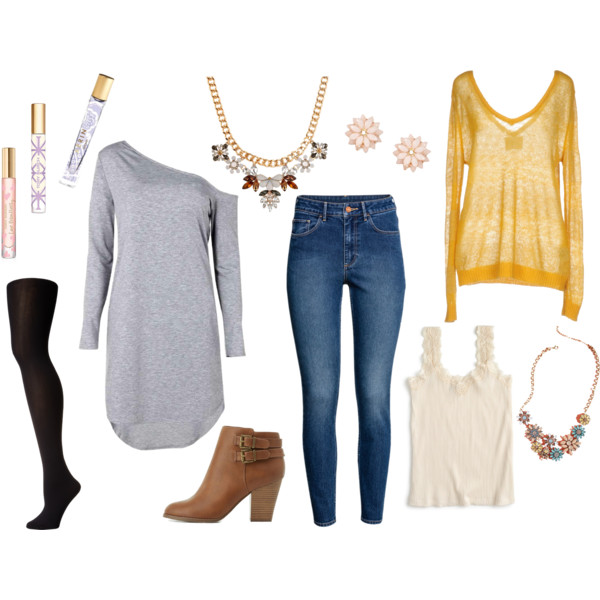 Here in Wyoming, jeans are almost always appropriate. While the look on the right may seem casual, the mustard top with a lacy tank underneath keeps that "date night" vibe! The off the shoulder dress is a popular look now and is a nice way to show skin, but still prevent hypothermia 😉 The pretty accessories help these looks feel flirty, feminine, and fancy! A pair of nice dark tights not only keeps your legs warm, but avoids any embarrassment when walking in the Wyoming wind. These booties have a taller heel but the thicker size will help you feel stable walking on ice and snow. I added some lovely perfumes because it's the finishing touches that really make you stand out!
Make sure you follow us on Pinterest for more great style inspiration!
Categories: Fashion, Prairie Wife Style
Tags: , daytime look, Fashion, nighttime look, style, Winter Fashion