Five Great Books To Read This Winter
Posted February 4, 2020 by Prairie Wife - 2 comments
I admit that I was on a bit of a historical fiction kick these last few months. There is something about the Winter weather that just invites me to dive into the past…
If Historical Fiction isn't your thing, don't worry, not all of these books fall under that category.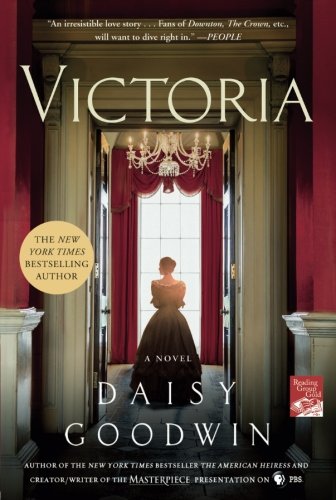 I became interested in Queen Victoria after The Cowboy and I traveled to London last Spring. Not only did the Victoria & Albert museum start me wondering, but everywhere we went our guide mentioned "Queen Victoria built this" or "This was repaired under Queen Victoria" etc. etc. I found myself wanting to know more about this queen. "Victoria" certainly gave me some insight into this British force. I loved that the book focused on her life as a young woman and queen. Not only does Goodwin capture the chaos of emotions of a young woman in a tangled love story, but she shares a fascinating look into the troubled relationship between Victoria and her mother. As I immersed myself in Goodwin's writing, I couldn't help but imagine what I would do if I was in the same position as the Queen. I wonder if I would have the same strength of character?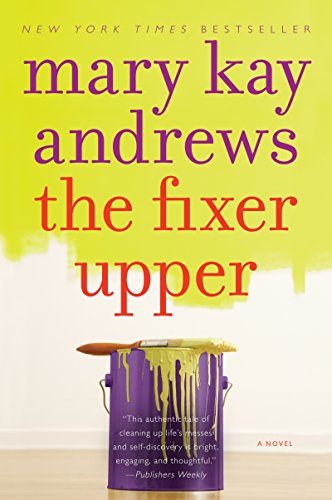 The Fixer Upper by Mary Kay Andrews
Mary Kay Andrews is becoming my go-to author when I need a bit of fast-paced, light-hearted romance in my life. "The Fixer Uppper" is the story of a down on her luck lawyer Demspey and her exile from Washington DC to a small Georgia town. She took the fall for her boss' dirty deeds and is sent to her father's hometown to fix up the family inheritance so it can be sold. Besides an utterly run-down mansion, it seems that Demspey has inherited a cranky old lady and her dog, and a small town full of eccentric characters. Dempsey is at times overwhelmed by the challenges ahead of her, but I'm happy to say that she eventually pulls out of her funk and shows everyone she's got more than enough spunk to handle everything that has been thrown her way.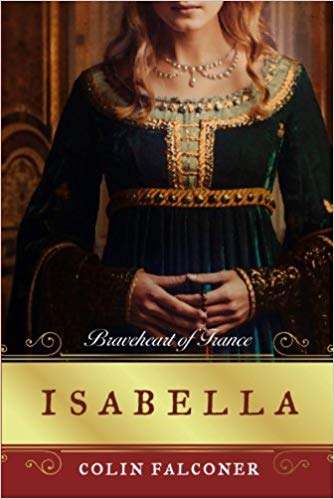 Isabella: Braveheart of France By Colin Falconer
Isabella, daughter of King Charles I of France, is 12 when she is married to King Edward of England. Taken across the ocean and given away to a man she doesn't know, her one wish is to be loved. She soon learns that despite her beauty and extreme knowledge of politics she will never be able to compete with King Edward's lover Sir Gavelston. Even after Edward's favorite is murdered by barons, Queen Isabella must continue to fight over and over for her place in his heart and court. This book is full of political intrigue, heartbreak and offered a new perspective to life as a Queen. It turns out that having the title of "Queen of England" doesn't always guarantee you the power…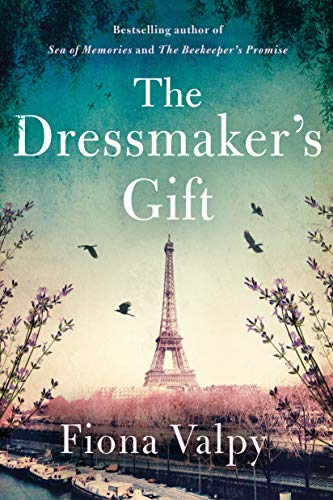 The Dressmakers Gift by Fiona Valpy
This book takes place in war-torn France during the Nazi occupation of WWII while at the same time including Harriet, a modern-day character. Harriet travels to Paris to learn more about her family's history. As she delves deeper into her grandmother's story she learns about herself and her mother. Harriet's grandmother worked at a dressmakers shop with two other girls. As their dramatic story of survival during the occupation unfolds, the reader is given a look into life as part of the French resistance. Like many WWII novels, this book allows us to look at the cold hard facts of surviving in a war-torn country and forced me to ask myself, what would I have done? While the ending of this book isn't necessarily happy, I would say that is definitely satisfying.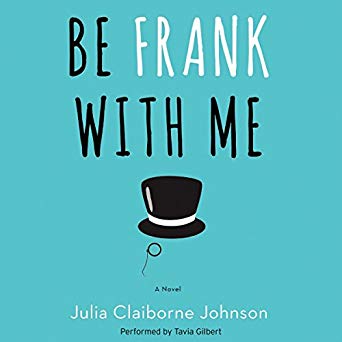 Be Frank With Me by Julia Claiborne Johnson (Audible)
I have to say, I think the ONLY way to "read" this book is with Audible. Tavia Gilbert (the narrator) so wonderfully read the characters that I just don't think they would come alive in the way they did if you read it. That being said, "Be Frank With Me" is a fantastically written novel about famous author M.M. "Mimi" Banning and her son Frank. When dire circumstances force Mimi to write another book her publisher sends Alice to come help take care of the home and Frank so Mimi can write. Frank is an eccentric child (most people who read the book will quickly deduce that he is on the Autism spectrum) that would challenge any caregiver. Thankfully Alice has experience in education, and quickly learns his quirks and is willing to help encourage him to learn to interact with others. Mimi's anger and bitterness make it hard for Alice, but she pushes through for the sake of her publisher boss and the literary genius that is supposedly creating her next world-famous novel. As Alice cares for Frank she begins to unravel the disturbing and heartbreaking history of Mimi's family, and we are introduced to Xander the here and then gone again family friend…and IS he Frank's father too? When this book ended, I couldn't help but feel a little sad. Like Alice, I too had fallen in love with Frank and wasn't ready to let him go.
Have any must-read suggestions for me?
Put them in the comments 🙂
Categories: Book Reviews, Reviews
Tags: , be frank with me, book club, books, Historical Fiction, isabella, reading lists, the dressmakers gift, the fixer upper, victoria