5 Tips to Help You Online Shop the Smart Way
Posted February 18, 2015 by Prairie Wife - 2 comments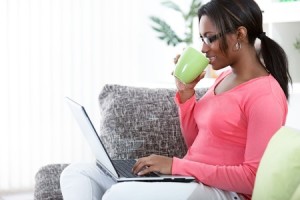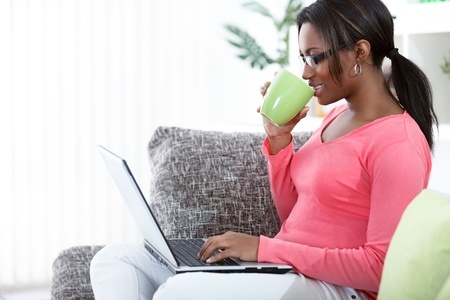 I am a huge supporter of our local small business here in Wyoming, and I do encourage my readers to take a look at local boutiques, artists, small businesses, and farmer's markets before heading online. That being said, I find it often very practical as well as budget friendly to shop online! I admit to be completely addicted to Amazon Prime and 2 day shipping for purchases like school uniforms and supplies for the Cowkids, as well as certain items I haven't been able to find locally. A few of my other favorite online stores are HauteLook.com and ModCloth.com and I just recently shared a post on how to make amazing photo albums with Shutterfly.com.
This year as one of my New Year's Resolutions I declared my desire to trim my budget and be more frugal with my purchases. I have already shared how to save thousands on your vacation, hundreds on your monthly grocery bill, and painless ways to trim your budget…now it's time for the final (I think) money saving post…5 tips to help you online shop the smart way.
1. Delete all those SALE! CLERANCE! E-mails without even opening them
It can be so easy to get sucked into the sale and clearance buying. I don't know how many times I've walked past the clearance rack at Target with no need or intention of buying clothes, and found myself checking out with two or three items. Were they a great deal, sure! Did I need them, no! These e-mails set you up for the same type of impulse buying. Delete them without reading them unless it is for a store and item that you truly need and were on the hunt for anyway!
2. Shop with intention
Online shopping is so easy, just a click and it's in your cart, another click and it's on the way. And those website designers know their stuff. Bright colors and patterns, bold font, and recommendations that are just perfectly suited to your taste fill the screen. Not to mention you can quickly peruse hundreds of fabulous items in mere minutes…all while sipping your tea as the kids watch Playhouse Disney! When shopping online shop with intention. If you need an outfit for a friends wedding stay away from the jeans and purses, looking for a new pair of boots? There is no need to check out sweaters as well. If you do need a few new items make a list…and stick with it. Don't get distracted by all the fuss and muss!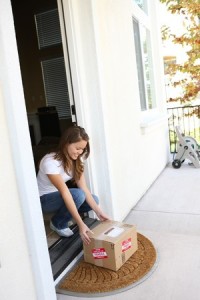 3. Free Shipping
This is something I love about Amazon Prime, the free two day shipping. But, most other sites you need to spend a certain amount of money to "earn" the free shipping. I am the first to admit that I have often purchased another item just to get my free shipping. This is so foolish! To spend $25 dollars more to save $5.99 on shipping costs just isn't good math. Go back to rule #2, shop with intention, and don't get sucked into the "free" shipping gimmick!
4. Be aware of the return policy
All of my favorite sites that I listed above are partially my favorite because of their amazing clothes and prices but, a simple return policy is also a must. When buying online, even with a store you are familiar with, getting the right size and fit can be hard. When you get that dress and it doesn't fit right you need to be able to send it right back with the least amount of trouble! Otherwise it ends up sitting in your closet and never being worn…money wasted! If a return policy involves more than printing out a label, resealing the box it came in, and dropping a box off, I won't shop there. It's simply too overwhelming for me right now. Also, make sure you can get your money back on your card, unless it's a store you frequently shop at, store credit may just sit there unused. I also recommend paying attention to the amount of time you have to return an item. I've been known to take weeks to return an item and nothing is worse than realizing you missed your deadline and are stuck with something you don't want.
5. Google for Coupons
This one of the simplest and quickest ways to save money. Just before you check out open up a new tab and quickly Google the name of the store and coupons. For example "Shutterfly.com Coupons". A multitude of online coupon sites will come up. I just click on the first one and find a code to use…even if it takes me a few sites to get a code that works, it is totally worth it! I often end up with that free shipping anyway and sometimes even an unexpected 30-50% off. Warning: If you score a % off code don't go back and buy a few more items (I know it's so hard not too)! Remember rule #2 Shop with Intention, stay strong and stick to that budget.
What tips do you have for saving money when shopping online?
Copyright: / 123RF Stock Photo
Categories: Life As It Happens, Prairie Life
Tags: , budget, internet coupons, internet shipping, online shopping, save money, tips to save money