I Will Not Say Do Not Weep…
Posted March 20, 2020 by Prairie Wife -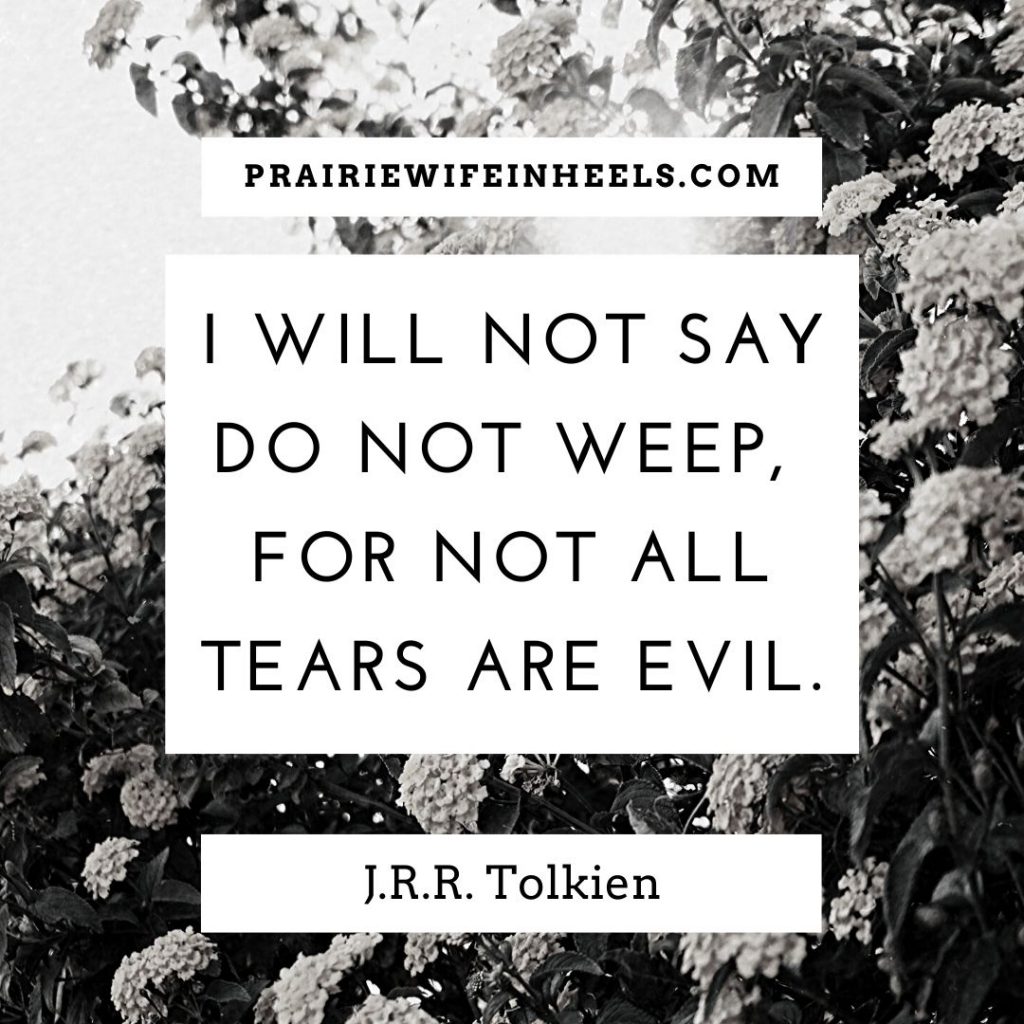 I will not say do not weep, for not all tears are evil. J.R.R. Tolkien
Wow.
I mean, really…wow.
The last week has been a bit unreal, am I right?
I feel like it's safe to say we are all in uncharted territory right now.
Last week The Cowboy and I went to Vegas for a relaxing work/getaway.
The same day we returned home all of the Coronavirus chaos began.
Every 15 minutes it was a new email from work, a new social media post, a phone call, texts…I've never experienced anything like it in my life.
And it kept going from there.
Hour by hour the plan we had just formed was blown out of the water by some new information.
But you know what?
Grit and grace baby.
We got this.
This is just now, this isn't forever.
I quickly went back into SAHM mode and pulled out our homeschool stuff from the Summer.
I got everything ready so I could still do the radio show every day (thank you technology) and I stayed calm and focused and kept on going.
Fluid and flexible is the name of the game.
And legit about 100 times a day I've been reminded how much I love my Cowkids, how amazing our sweet Wyoming home is, and what a blessing my community of friends are.
Ma and Pa canceled their trip out to visit, and while I know it was the right thing to do, it still made me sad.
Soon email after email after email came in canceling events I was supposed to Emcee.
Thousands of dollars these charities had counted on so they could keep going the rest of the year, gone.
Yeah, I lost some income I had counted on, but I knew hoped we would be able to make this all up later in the year.
My family and I would still be okay.
But then I heard the news.
A sweet bright soul, a brilliant mind gone…and oh how my heart ached.
Ached for him, though he is finally at last at peace, and for his family.
The first crack formed.
And then The Cowboy was suddenly home with us.
This is going to make me sound like a total jerk, but hey, I'm nothing if not real here.
It threw everything off.
Suddenly the Cowkids had to be quiet when he was on the phone.
Per usual they interrupted me while I was working about every 10 minutes.
Suddenly I was irate that the guy sitting one foot away was never bothered, or never lifted his head up to answer or help as they literally lined up next to me one after the other with demand after demand.
Which is 100% normal and usually doesn't bother me when I'm on my own and there is no one but me to handle it.
But there WAS someone and he wasn't helping.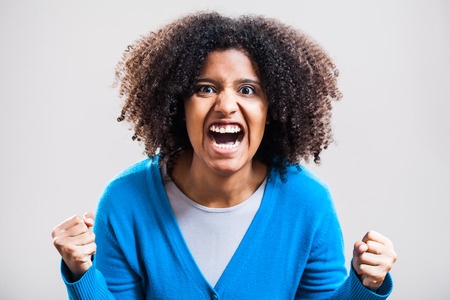 I told you I'm a jerk.
I kept my cool and dealt with it all as graciously as I could.
Then it was blessed naptime.
Where all the Cowkids go to their rooms and read or sleep.
And I watch TV or read (and yes sometimes sleep) and get my zen back for the rest of the day.
But I couldn't today because The Cowboy was here and I couldn't just relax and be lazy while he worked.
Look, I get I COULD have but I didn't FEEL like I could.
That crack got a bit bigger…
And then what we all knew would happen happened.
The Governor of Wyoming ordered all public spaces closed.
And oh how my heart broke again.
So so so SO many of my friends are small business owners and work for small businesses in the area.
The texts came flooding in…and the emails…back to crisis mode.
The crack became a canyon.
And I lost it.
I totally and utterly lost it.
Some random Cowkid asked me a question at the exact wrong time and I was ugly and yelled.
Then the shame, and the tears, and the blubbering and more anger because DO NOT try and touch me while I am falling apart.
I had been doing so good.
I had been holding it all together and keeping all the balls in the air and was being the best mom and friend and coworker and blogger and wife (until today) that I could be.
Shattered.
Weary.
But you know what?
Even though I wept and raged…
I still knew it would be okay.
I know that I can handle what tomorrow, next week…next month will bring.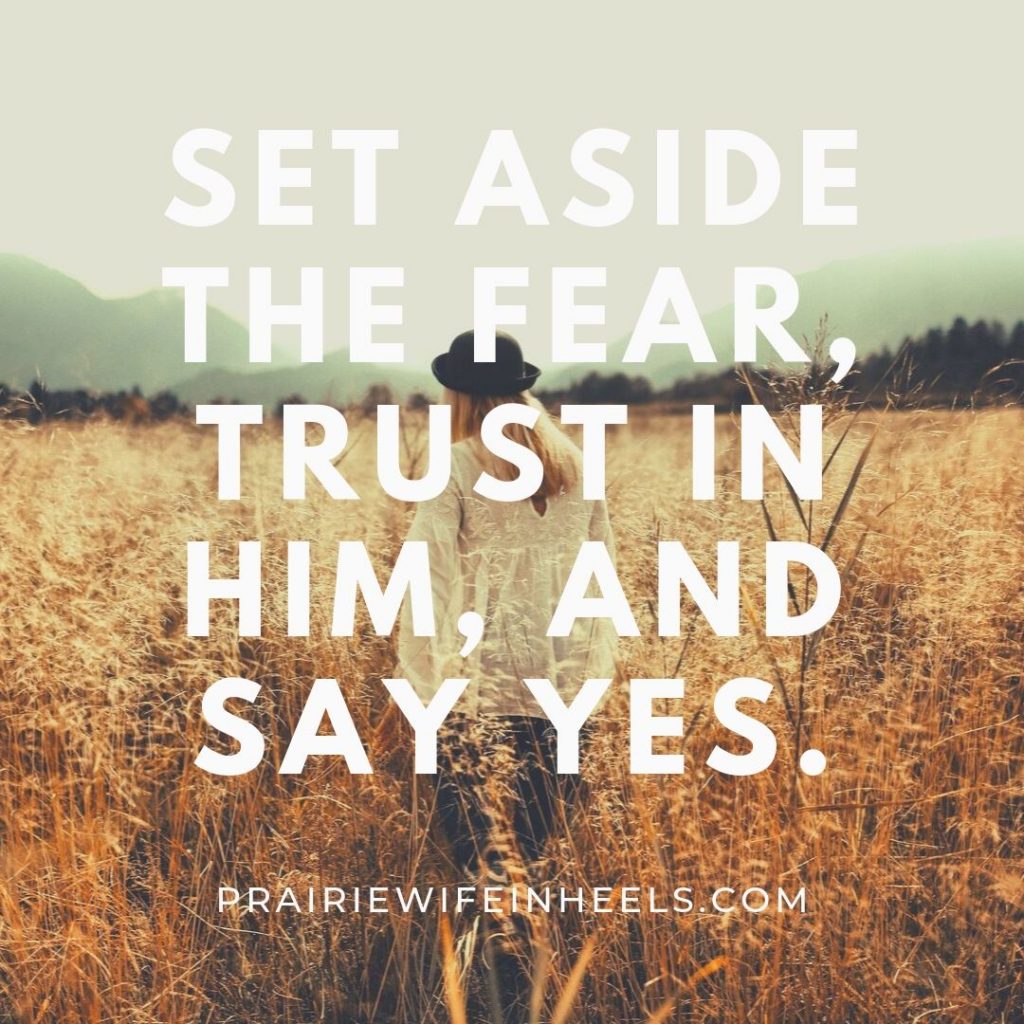 As J.R.R. Tolkien says…
Not all tears are evil.
Some tears are there to wash away the pain, so you can rise up again, wiser and stronger.
Grit and grace.
We're going to need a lot of that in the times to come.
And I promise we will get through this together.
Do not be afraid to weep, for not all tears are evil.
Categories: Health and Wellness, Life As It Happens, Prairie Life
Tags: , coronavirus, help, mental health, parenting, quarantine, social distancing, support, upset, weep