Wyo Sal: Everything Food
Posted January 12, 2017 by Wyo Sal -
So with the tagline family, football, food, those three subjects hold my primary interest, along with reading, napping and dreaming of coffee on a patio without wearing a snowsuit, palm trees, green grass and frosty drinks.
Things are solidly solid with the family these days, no huge life-changing news to share other than my son completely rocks at his job and my daughter is nearing the end of her pregnancy that will result in the arrival of the second granddaughter, who still remains unnamed.
I've learned that it's as easy to love an unnamed baby girl as it is to love one with a name, and I'm prepared to tell her that when I meet her. I may have, however, plaintively wailed to her parents a teensy bit that there better be a name before they leave for the hospital in the first days of March.
As for football, the college season is officially over after handing us perhaps the best game ever in one that really, really mattered.
And in the NFL, my green and gold Wisconsin dudes are still alive, although there is a mighty big test ahead of them on Sunday.
Which brings us in a very Sal-like roundabout way to food.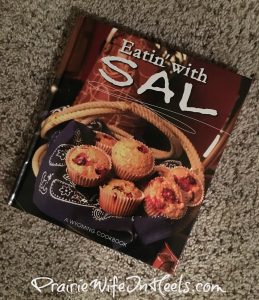 Much of my work for the past 20 years has involved sharing food ideas. I'd love for that to continue – and expand – in this space.
Prairie Wife says that if people want recipes, there are endless places to find them online. And she is absolutely right.
But I think the easy, down-home recipes that I favor just might be popular with readers here as well on occasion.
So let's start with something that is super easy and super delicious. And yes, it includes hot dogs. Of course you can substitute another smoked sausage of some type if you'd like, but the beauty of this is that cheapo hot dogs are the star.
The recipe is from a family favorite of "the friend," and was passed down by his maternal grandmother.
As long as you have rice in the pantry, an onion and green pepper among your produce, and hot dogs in a the freezer, you're good to go.
Hot Dog Creole
½ cup raw rice (may use instant)
8 frankfurters (or more), sliced
1 cup chopped onion
2 tablespoons margarine
1 can golden sweet kernel corn
1 cup each ketchup and water
½ cup green pepper, chopped
1 teaspoon chili powder
½ teaspoon each garlic salt and dry mustard
½ bay leaf
Optional: 1 small can mushroom stems and pieces, drained
Preheat oven to 400 degrees. Place rice and frankfurters in a 2-1/2 quart casserole. Saute onion in margarine; drain corn, reserve liquid. Spread corn over franks and rice. Combine reserved liquid, ketchup, water, green pepper, chili powder, garlic salt, dry mustard and bay leaf and add to onion. Add mixture to casserole and stir slightly. Place in oven and cook for 30 minutes. After 30 minutes, stir mixture, bringing rice to the top so it will cook. Cover and bake for 30 more minutes.
Makes approximately 8 servings.
I'd love to know your favorite recipes in the quick but delicious category!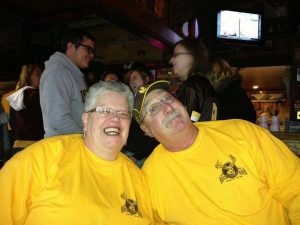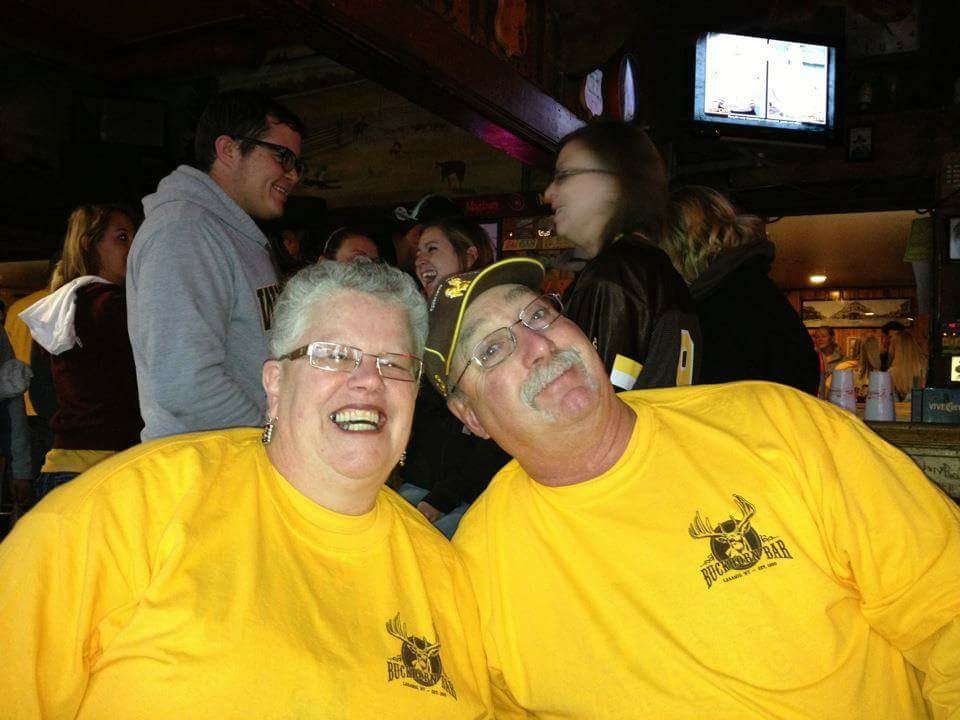 Wyo Sal is a Catholic mom and grandma and works full-time at a job that still usually overwhelms her. She loves football and food and books. She hopes to win the lottery some day.
Categories: This and That, Wyo Sal
Tags: , Easy Recipe, family, food, homecooking, hot dog creole, Main Meals, recipe, traditional meals, Wyo Sal