WyoSal: Comfort in the Kitchen
Posted September 22, 2016 by Wyo Sal -
So when discussing being a guest blogger here, the suggestion was that I could write about anything I wanted, without fear of corporate correctness or editing.
So far, I've written about travel, football and football as it relates to church, which I didn't even know was a topic.
My encouragers at our first chat, however, did note that women who come to a lifestyle blog don't necessarily want recipes, because there are hella lot of blogs devoted solely to life in the kitchen.
So once again, I'm breaking the rules. Seems to be a habit recently.
I've written memorable pieces on numerous platforms about those first oppressively horrible days after 9/11. And about how I found the way I was best able to contribute was in the kitchen.
So our community is currently wracked with grief at the unexpected and tragic death of one of our most well-known and beloved citizens. Because he was also in the media, everyone knew him, whether they really did or just thought they did.
Thus, the outpouring of kindness toward his family has been remarkable. I didn't take this casserole, because every restaurant in town is clamoring to feed their large private group of family and close crew.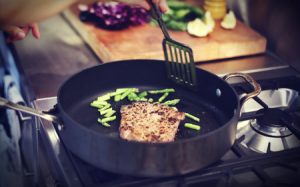 I did, however, dig out this recipe and make it for us — and it was the first real food I'd been able to eat in days after the news.
As it bakes, it smells like gooey, comforting tuna noodle casserole. It smells like comfort feels — cozy and warm and delicious.
If only casseroles could take away the pain.
This will become my "take a dish" dish when paying sympathy calls. I pray that I won't need to do that again for a very long time.
Cashew Chicken Casserole
2 cups uncooked elbow macaroni
3 cups cubed cooked chicken
1/2 cup cubed processed American cheese
1 small onion, chopped
1/2 cup chopped celery
1/2 cup chopped green pepper
1 can (8 ounces) sliced water chestnuts, drained
1 can (10-3/4 ounces) condensed cream of mushroom soup, undiluted
1 can (10-3/4 ounces) condensed cream of chicken soup, undiluted
1-1/3 cups milk
1 can (14-1/2 ounces) chicken broth
1/4 cup butter, melted
2/3 cup crushed saltines (about 20 crackers)
3/4 cup cashew halves
In a greased 13- by 9-inch baking dish, layer the first seven ingredients in the order listed above. In a bowl, combine the soups, milk and broth. Pour over the top of the water chestnuts. Cover and refrigerate overnight.
Toss butter and cracker crumbs; sprinkle over casserole. Top with cashews. Bake, uncovered, at 350 degrees for 35 to 40 minutes or until macaroni is tender. Yield: 6 to 8 huge servings.
(Recipe courtesy of "Best of Country Casseroles")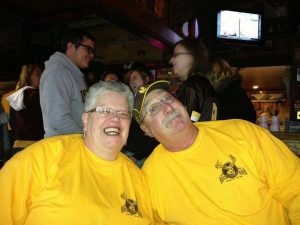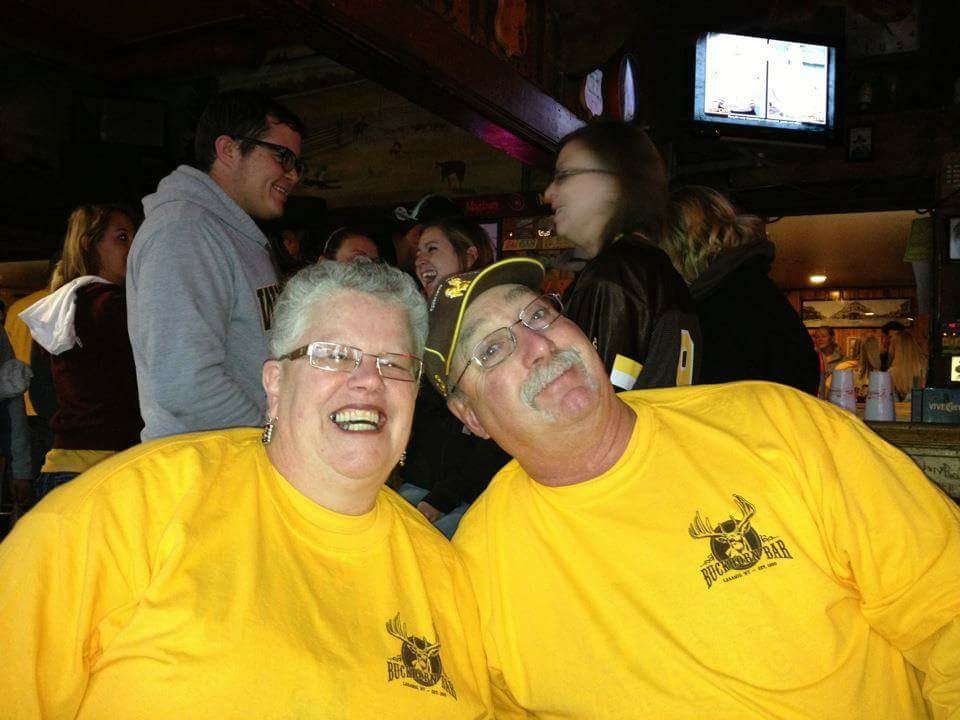 Wyo Sal is a Catholic mom and grandma and works full-time at a job that still usually overwhelms her. She loves football and food and books. She hopes to win the lottery some day.
Categories: This and That, Wyo Sal
Tags: , cashew chicken casserole, chicken casserole, comfort food, Cooking, death, kitchen, recipe, recipes, support