Winter Beauty and Accessory Trends 2014: Dos and Don'ts
Posted November 22, 2014 by Prairie Wife - 1 comment
Last week we shared our Winter Fashion Trends 2014: Dos and Don'ts and now it's time for our Winter Beauty and Accessory Trends. Texas Two Steppin' and I had more disagreements than usual with our Winter Fashion Trend Post…I can't wait to see what happens this time! As always click on the pictures to go directly to the site to buy the items.
White Boots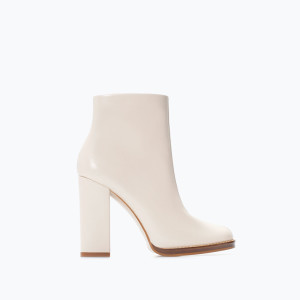 Prairie Wife: While in theory I think there is nothing wrong with the look of white boots, and I even like them, I have to say in reality this look is a DON'T for me. Wearing these with black tights and a LBD (Little Black Dress) with a bright colored wool coat sounds like the epitome of chic winter wear to me. But, the reality is that my winter is full of trudging through less than pristine snow, parking lots full of dingy puddles, and four pairs of Cowkid feet covered in muck that often end up stepping on my toes. These boots (no matter how cute) wouldn't last a day in the life of this mom!
Texas Two Steppin': I live in Texas, where you'd think white boots would be the epitome of cool, but for me these are also a DON'T. If I put them on I would probably look like a Dallas Cowboy Cheerleader who took a wrong turn and ended up in Johnson City. Or maybe a vintage go-go dancer, and not in a cool "Mad Men" way. Either way, I just can't bring myself to try this look.
Over the Knee Boots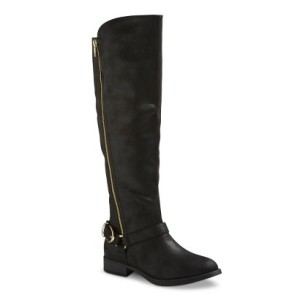 Prairie Wife: OK I have seriously put a lot of thought into this one. Cowboy C has had an ear infection so this has allowed me a little more time than usual to ponder the pros and cons of Over the Knee Boots. My conclusion is that this trend is a delicately said DO. When styled correctly I think that these boots can add a trendy rocker edge to any look, just enough pizazz to make people look a second time as you walk by. Styled wrongly and you look like Julia Roberts from Pretty Woman…before she got the classy Sunset Boulevard makeover. To put it bluntly, if you wear these wrong you look like a hooker. So how do you wear them? This pair from Target would look perfect with black leggings or thick tights and a loose dress at a modest length that ends a mere inch or so from the top of the boots. The key words here are loose and modest. Pair them with jeggings or skinny jeans and a loose long sweater, think tunic length, and you look like a trendy mom on the go. These boots with slightly distressed skinny jeans, a vintage T, a long cardigan like this one from ModCloth.com, and fab chunky jewelry is the epitome of rocker chic. The boots add all the sexy you need to the outfit, so make sure you keep the rest of your look classy!
Texas Two Steppin': I have been putting in lots of late nights at the office this week and haven't thought about this trend as thoroughly as PW, but it is a DO. In fact, I purchased a pair in August when it was 100 degrees outside because I loved the look so much. However, a word of warning, do not get a pair that have a fabric/elastic top–every time you step they will start to work their way down your thigh and start to bunch up at your ankles. And if they are tight enough to stay up, you risk cutting off the circulation to your toes which isn't a good look. Bottom line, spend the extra for leather or suede over-the-knee boots.
Gold Eyeliner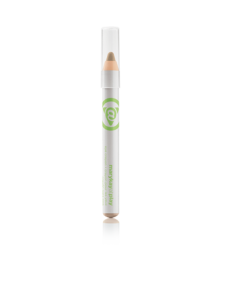 Prairie Wife: I think this one is a DO! Especially with the holidays a touch of gold eyeliner can brighten up your eyes and add a festive sparkle to your holiday look. I encourage you to think outside of the box with this trend. Use it over your regular liner to add just a little wow, line the inner corner of your eyes with it to brighten up your eyes, or use it only on your bottom lash line for a subtle look. Stop by our Pinterest Beauty Board to see some examples of this trend and get more helpful Holiday makeup tips from Professional Makeup Artist Kendra Richards here!
Texas Two Steppin': To steal a phrase from my sister, while in theory I think there is nothing wrong with the look of gold eyeliner, and I even like it on models in magazines, I have to say in reality this look is a DON'T for me. At my age (40 something grandmother), I just don't think I could pull it off without looking like I was Julia Roberts from Pretty Woman. Maybe if Kendra came over and gave me a quick lesson I would become a believer, but no matter how many Pinterest posts and YouTube videos I watch, I just can't see this working on me. But it just might work for you, so if you have some time to practice before your big holiday party, give it a try.
Wine Nail Polish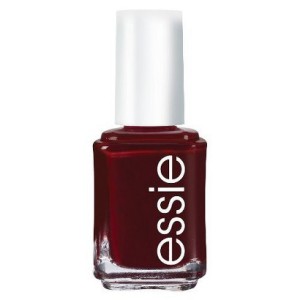 Prairie Wife: I love nail polish, and I've done several posts about my favorite colors and trends. I recently became addicted to Jamberry Nails and I still love all their patterns and colors. That being said, I love this color and it's another DO for me! It's sophisticated and sexy and goes with anything and any color. Think about it on your fingernails with a great white tuxedo jacket and sleek black cigarette pants, or a sleek LBD…classy and chic. It would also look great on my toes with silver or gold glitter…or maybe both?!
Texas Two Steppin': My main/pedi professional is a former Prairie Wife of the Week, and as soon as she returned from her maternity leave in October, I had her paint my toes wine with a golden glittery "statement toe". I wear open toed heels to work year-round, and this color makes me feel seasonally appropriate. I absolutely love my wine pedi, so yes, this is not just a do, it's a DO it now!
Pom Pom Winter Hats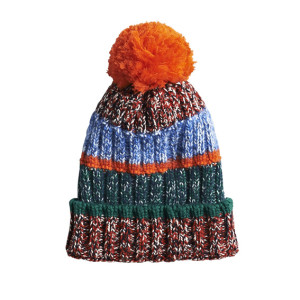 Prairie Wife: Winter is here and many designers are trying to make winter accessories both functional and fashionable. All the big names from Stella McCartney to Tommy Hilfiger (as seen here) have taken the plain winter hat and tried to make it a little more fashionable by using bright colors, sophisticated patterns…and apparently the pom pom. This time I'm going to have to disagree with the experts, pom pom winter hats are a DON'T for me. I'm all about cozy head gear both for practicality and to make it less obvious I skipped a shower but, the pom pom to me is a little too cutesie!
Texas Two Steppin': Eeeeewwwww! Yes, that was my honest first reaction when I saw the photo. I think it would look great on my granddaughter or a tween, but even Step Girl, who is in her mid-'20s and very cute (if I do say so myself), is too mature for this look.
So, what beauty trends and accessories are you DOing (or DON'Ting)?
Categories: Prairie Wife Style
Tags: , Beauty, Fashion, gold eyliner, How to wear over the knee boots, Over the Knee Boots, White Boots, wine nail polish, Winter 2014 Accessory Trends, Winter 2014 Beauty Trends, Winter 2014 Trends, winter accessory trends