Hooray! It's Our 7 Year Blogiversary!
Posted October 13, 2020 by Prairie Wife - 6 comments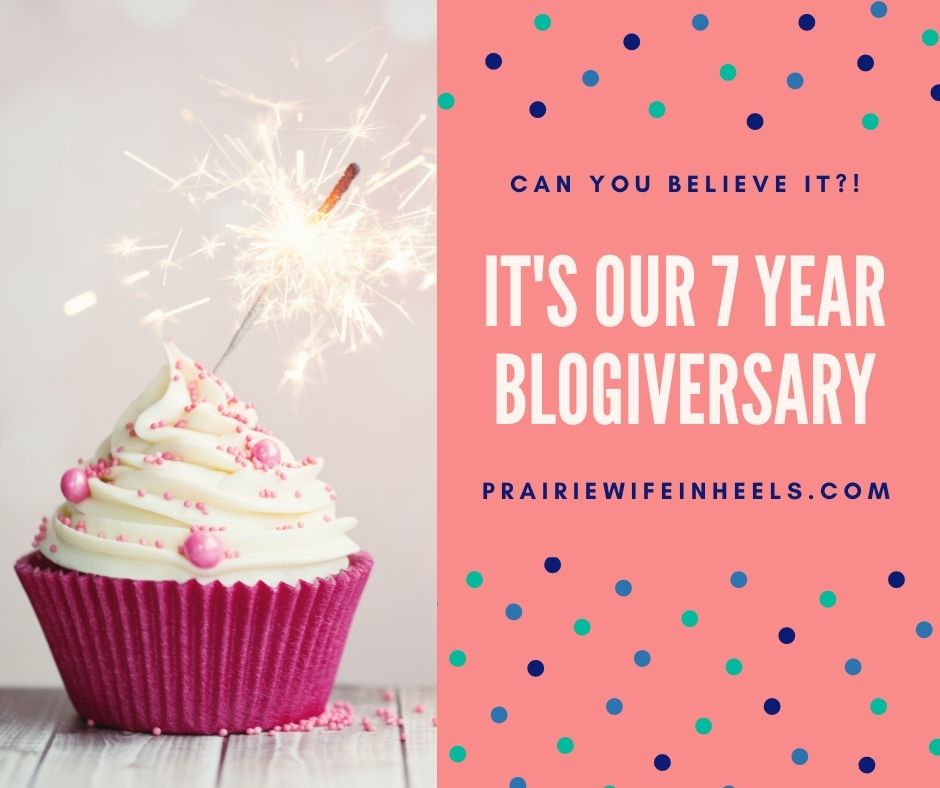 It's our 7 year blogiversary around here and frankly, I can't believe we've been together this long!
When I started this blog I was nursing Cowboy C while typing blog posts with one hand.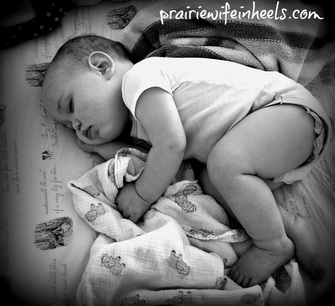 You went through my pregnancy with Little Miss H and have navigated all the changes that come with the Cowkids getting older.
From balancing rushed school days and babies to jumping into the world of after school sports and (gulp) puberty and dating.
You were with me when I went public about my preventive mastectomy and cheered me on when I announced that I was beginning a new career in radio.
We've cried together over the loss of loved ones, and gotten real about the struggles of parenting and marriage.
We've laughed and celebrated and done out best to lead our lives with grit and grace.
I am humbled that so many of you have stuck around for all these years, and for our new readers, I am thrilled that you felt welcomed and are interested in all that we do here.
I am honored that you are willing to spend some of your precious time with us and I promise to continue to charge forward into the future with our mission statement to guide me…
Here at PrairieWifeInHeels.com we strive to offer support to other women (and their families) through humorous, honest, and heartfelt blog posts about our experiences. We want to encourage others to lead their lives with grit and grace so they can discover the "Prairie Wife" within.
As a way to celebrate our 7 year blogiversary we are going to be doing some fun giveaways!
So keep stopping by each Tuesday and Friday all month long for a new way to WIN.
If you don't want to worry about remembering to come back, you can always sign up for our newsletter (on a desktop you can look to the right for the turquoise box, on a mobile keep scrolling until you see the turquoise box) and every time we have a new post it'll magically shop up in your inbox!
Three cheers for many more years of facing our fears and going on adventures together!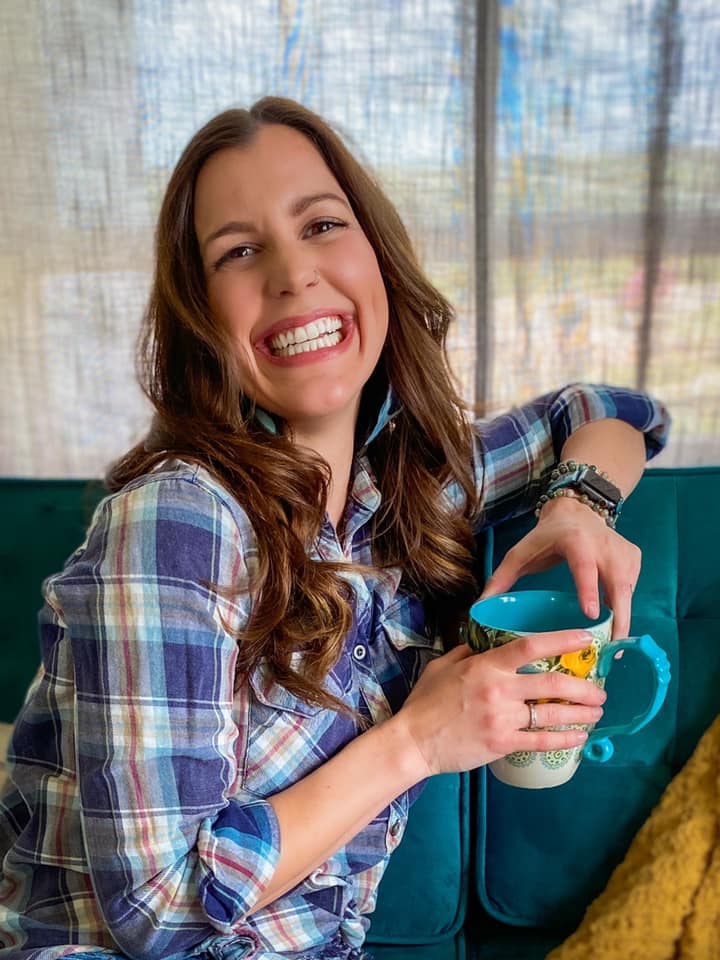 XOXO Prairie Wife
Categories: Life As It Happens, Prairie Life
Tags: , 7 year blogiversary, blogger, blogging, blogiversary, giveaways, thank you