Girls Night Out
Posted April 18, 2016 by Prairie Wife - 4 comments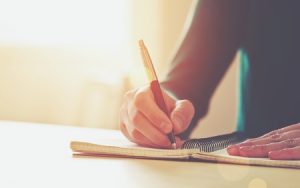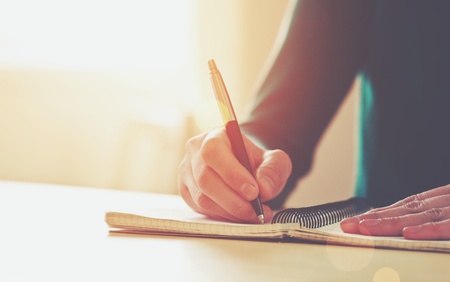 As we hit the end of my surgery countdown (11 days) I have a huge list of things that I need to do to prepare for 6 weeks of help here on the Prairie. Cowgirl G and LittleMissH are now roommates, and Cowgirl G's room is purged and ready for guests. TallGirlJ set up a Facebook page for our friends to sign up for meals and to receive updates on my health and any other help we may need. I have a ton of books, movies, and TV shows all set up to read and watch as I heal. In a few days our family is headed to Cody, Wyoming for a long weekend of fun memories to help us make it through the next month. The Cowboy and I are heading down to Denver a day early to enjoy a bit of time together before the chaos hits…and I've got my supplies for post op all purchased and organized (I'll be putting a post up about that next month so I can share what I really found useful). I feel like I've dotted all my i's and crossed all my t's and I am learning that while I am still nervous about a few things, I'm feeling confident and at peace with my decision.
Last month I decided that I needed to have a Girls Night Out before my surgery. I didn't want a "bye bye boobs party" but I did want to go out with my friends and tell them how thankful I am for all their love and support. I thought it would be fun to switch things up from our normal dinner and a movie routine. I made a call to my favorite Yoga Studio Om On the Range  and after chatting with them I booked a private class. I knew we'd be tired and thirsty afterwards so we made plans to go to a local bar that has amazing food and a nice casual atmosphere. I sent out invites and told The Cowboy he was in charge of The Cowkids for the night!
As we all gathered together at Om On the Range I knew it was going to be a fun time. Our teacher Hannah was phenomenal and totally up for a class full of giggling and chatting women. The workout was amazing (I am seriously sore still two days later) and their was so much laughter! I loved that I wasn't the only one that was falling over, or that thought that three breaths more was two breaths too many. Yoga was the perfect start to our night. Not all of the gals could go on to the bar with us but, it meant so much to me that they took the time to come!
Most of us headed right on over to the bar from Yoga, and I have to say that more than a few of us were chanting "going to the bar in our active wear…in our active wear!" Those of you that have never been to a bar in your yoga pants are missing out. I think I'll be hard pressed to get dressed up to go out next time. It was so nice to not worry about wardrobe malfunctions as the night went on. Getting ready for bed was super easy too…
Lets be honest, I'm not a big drinker. Lately, as I've been filling out a ton of medical forms, I'm wishing they had a "one drink every two years" box to check off.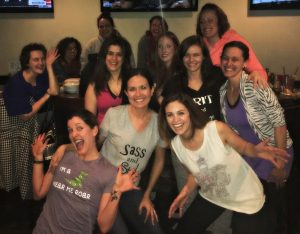 I tend to act a bit quirky anyway, and I find I don't need alcohol to help me talk to people! Realistically I usually have a house full of kids to take care of in the morning, and I'd hate to think what that would be like hungover…
But, I decided that this Girls Night Out was my night to indulge. TallGirlJ, BonitaBlueEyes and I booked a nearby hotel so there would be no worries about finding a ride back out to the Prairie, or taking care of Cowkids if we felt "unwell" the next morning. I am known for being a lightweight so I knew it wouldn't take much. I ordered an amazing drink called a Saint Francis, and my night was off to a fruity sweet start.
It was wonderful to just sit and chat and be silly with my friends. We enjoyed delicious food and a few more drinks (in my case a double shot or two of tequila) and cackled away like the old hens we are. No one bothered us, other then to replenish our drinks. As you can see from the pic we were a pretty big group, so I'm sure that kept away most of the would be interruptions. Also, let face it, a bunch of 30 something women in yoga pants is probably not high on anyone's "I have to talk to them" list. A lovely night was had by all and we all headed home at 11:30.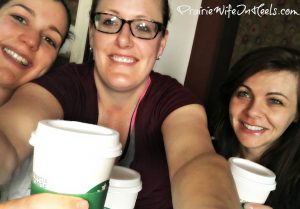 TallGirlJ, BonitaBlueEyes and I curled up in our hotel room, chatted, watched a bit of HGTV and then fell asleep (we're a rowdy bunch I know). We were all up by 6:30 the next morning and despite the snow (yes snow) I ran out to get us some Starbucks. We sipped away as we lounged in bed until we eventually motivated ourselves to get up and head home…or in my case get to church.
Like the responsible Prairie Wives we are, there wasn't a hangover in the group, and a wholesome good time was had by all.
The night served to remind me how blessed I truly am. Knowing that I have this group of women surrounding me with their love and prayers make me feel confident that I will have the strength and courage to meet the challenges that will be beginning when I have my first surgery next week.
When I can't help myself or my family, I know they will be there.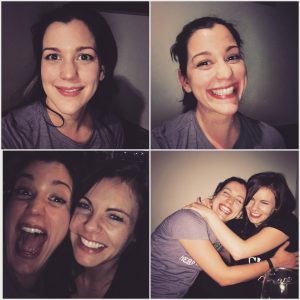 Cheers to you girls…and I look forward to our next night out, celebrating the end of this journey!
On our Facebook page I shared this article about a man that took pictures of his friends after 1, 2 and 3 glasses of wine. We thought it would be fun to do that for our girls night out! It's been a blast looking at all of them and here's mine. Hah, as you can see, I really did have a good time!
What do you like to do when you go out with your friends?
Categories: Life As It Happens
Tags: , celebrations, friends, fun, fun nights out, girlfriends, girls night out, girls night out ideas, Prairie Wife Life, support, women having fun, yoga