TallGirlJ and Prairie Wife Dish: Fav Fall TV Shows 2015
Posted September 23, 2015 by Prairie Wife - 2 comments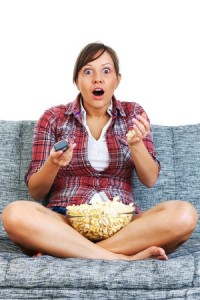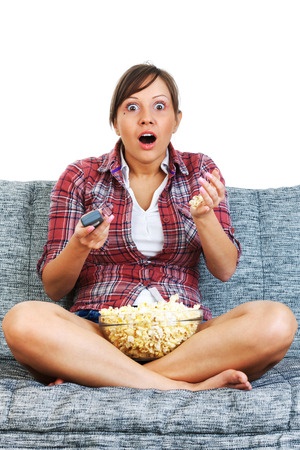 Everyone has different things they do to relax and unwind. Some people like to curl up with a good book and a bottle of wine. Others prefer to board their private jet and enjoy a long weekend in the Bahamas. When I've had a day that pushes me over the edge, a day full of whining Cowkids and too many chores, my favorite thing to do is sit down on the couch and watch TV. Back in the day before we had a billion children TallGirlJ and I used to meet up every week and watch a few of our favorite shows together. Between the noise level and general chaos that occurs when we gather our crews together, this is no longer possible. Instead we text each other at night as we watch our shows. We thought it would be fun to get together and share with our readers our fav Fall TV shows. If you follow us on Twitter (@prairieheels) you can even live tweet with us as you watch the shows too!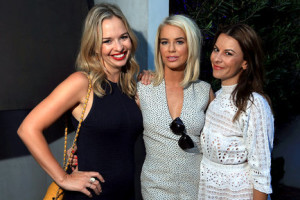 Ladies of London BravoTV Monday 10/9c
Prairie Wife: This is my current favorite show (and has been since last year)! I even made The Cowboy watch it with me last week because there was no way I was going to wait until Tuesday to catch up with my girls. Marissa of course is my girl, after all she is a past Prairie Wife of the Week! I feel like she has found her voice this season and I'm looking forward to hearing more of it! Annabelle is as always chic and charming and seems to be level headed as always. Julie is fast becoming one of my favs, I adored her last season but felt that I didn't get to see enough of her. This season they are showing more of her and I just love it. She's so enthusiastic and sweet. The two Carolines…well I think I need to just sit back and watch a bit more before I give my opinion. I think that Caroline Stanbury seems a little stressed…and I think it's coming through in her less than thoughtful behavior. Juliet just seems lost and lonely…I find myself feeling a bit sad for her.
TallGirlJ: I must say my feelings on this show are just about the exact same as Prairie Wife. I love LOVE Annabelle and the way her kind soul shines through, I also like that she is starting to share some of her past which I think will only make me love her more. Julie is coming out more this season and I love learning more about what it's really be like to be a girl from the US thrown into the life of upper-class British royalty, doing what you can to fit in. Marissa is standing out more, I really like her honesty with Juliet, I just hope that she doesn't lose her American roots. As for the Carolines… I too am going to have to just watch for a bit to see how I really feel. At this moment I am not too impressed. Juliet… I do feel kind of bad for her; she is trying so hard to fit in. I think the problem is she is trying just a bit too much instead of just being herself.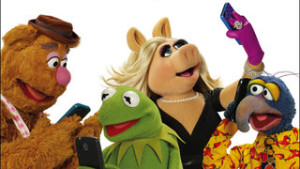 The Muppets ABC Tuesday 8/7c
Prairie Wife: I am SO SO excited about this show. BigBrotherB and I grew up watching Muppet Babies (I can still sing the theme song) and the whole family loved The Muppet Show. The Cowkids have watched all the movies and loved them. Frankly I'm just thrilled to have a show that we can watch as a whole family! Even though Miss Piggy hasn't responded to my interview requests, I still think she is the epitome of a chic, confident, modern woman! I can't wait to see how they have given The Muppets a modern twist.
TallgirlJ: Meh… I didn't even know they were doing a Muppets show… I might see how much Prairie Wife and her Cowkids love it. If it seems to be a hit I might give it one shot, just because it's nice to have shows to watch with the kids, but nothing about this excites me.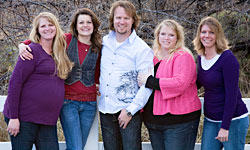 Sister Wives TLC Sunday 9/8c
TallgirlJ: Prairie Wife and I have been watching this show from the beginning, from three wives to four. This season looks to be chock full of new drama! I feel like we have been watching there marriages slowly go downhill from the moment they welcomed the 4th wife. I mean who could blame the other wives for feeling like they are being replaced with a newer more fertile version…
Prairie Wife: Oh man what to say? I love this show and I have to agree with TallGirlJ things have definitely gotten more tumultuous in the last few years. I'm happy to see that perhaps there will be some steps towards the wives working more as a team than as separate families. But, I can see that drama is ahead with wife number 4…and I'm pretty sure there is a pregnancy coming too!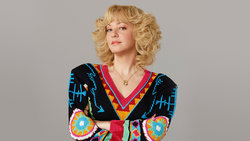 The Goldbergs ABC Wednesday 7:30/8:30 central
Prairie Wife: LOVE LOVE LOVE this show. The cast, the writers, the topics it is all done so well! As a child of the 80's there isn't an episode I can't relate to. And lets talk about Bev, the amazingly loving and totally bat shit crazy mother played by Wendi McLendon-Covey. She is my spirit animal I have to admit. Every time we sit down as a family to watch this show (did I mention it's another one we can watch as a whole family) both The Cowboy and Cowkids point out things that she does that are eerily and embarrassingly similar to me. But hey, if being a caring "Smother" is wrong, I don't want to be right!
TallGirlJ: This show is Amazing! It's hilarious! Growing up in the 80's this show is so spot on! I love that every episode comes from something that really happened and that little Adam records it all. This show is the perfect show to watch with your husband and kids, everyone can find some humor in it. We as a family can't wait for it to come back every season.
My Big Fat Fabulous Life TLC Wednesday 9/8c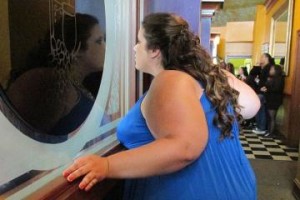 TallGirlJ: All I can say is I love this show! I love how Whitney is so open about being who she is and envy some of her confidence. Plus, she has some great friends like Buddy who bring in humor! I love the dynamic between her, and her mom and dad. They know they need to cut the cord, but are struggling, and it's sweet to watch. It will also be great to see if her journey for weight loss and healthiness will end with the results she's looking for!
Prairie Wife: TallGirlJ turned me onto this show and I am SO thankful. It's certainly full of feel good moments, and I can't help but laugh right along with Whitney, she has the best personality. I am keeping my fingers crossed that she takes some more responsibility for her life now that she is out of the house. I really want her to become healthier. Also, can I just say that Babs (her mom) needs her own show!
Honorable Mentions
Elementary CBS Thursday 10/9c
A great show that husbands and wives can watch together! It's full of drama and just the right amount of intrigue. Lucy Lu is amazing; her character's fashion choices alone are a reason to watch.
Wahlburgers A&E 
First Mark and Donny Wahlberg…win! Second the way they act as a real family. The terrorize each other the whole time, yet they have each other's backs in all things. And Third ALMA ALMA ALMA…please tell her to contact me! I want her to be a Prairie Wife of the Week SOOOO badly! PS It's another show the whole family can enjoy.
What are you watching this Fall?! Is there a show you love that we missed?
Copyright: ivanmateev / 123RF Stock Photo
Categories: Reviews
Tags: , Fall TV, Fall TV 2015, Ladies of Lodon, My Big Fat Fabulous Life, reveiws, Sister Wives, TallGirlJ and Prairie Wife Dish, The Goldbergs, The Muppets, TV show reviews, TV shows