Prairie Wife of the Week September 12, 2014 (Marissa Hermer from Ladies of London) #giveaway
Posted September 12, 2014 by Prairie Wife - 68 comments
Though I am not generally known as a risk taker (I've had my life planned out since I was 7) every once in a while I close my eyes, plug my nose, and jump in. I posted in July about one of my new addictions, Bravo TV's show Ladies of London. After my post went up I had several very gracious responses from a few of the Ladies themselves on Twitter. After I stopped squealing at their knowledge of my existence here on the Wyoming Prairie, I remembered my manners and thanked them. A few weeks ago I decided to go out on a limb and ask one of my favorites Marissa Hermer, if she would be one of our Prairie Wives of the Week. I've been stopping by her blog weekly and keeping tabs on the Ladies through BravoTV.com and I kept my fingers crossed that she would find our site worthy! Imagine my surprise (and yet louder squeals of joy) when she wrote me back and accepted! Then came the hard part, what questions would I ask her? From watching the show and following her blog I know about her public life-going to events, running a business with her husband, and her killer sense of fashion. What I really wanted to know about was the more intimate details of her life. How does she balance work, friends, and motherhood? What has is been like moving an ocean away from her family? Her bravery in moving to another country for love, her firm belief that family comes first, and her ability to be a multitasking wonder woman makes her the perfect Prairie Wife of the Week!
We have a giveaway! When you get done reading Marissa's interview, click the Rafflecopter giveaway to enter to win a Keep Calm and Carry On mug of your very own! We will have 2 winners…wahoo! To be entered to win you HAVE to leave a comment. Earn more points by following Marissa Hermer and PrairieWifeInHeels.com on Social Media. FYI we do check to make sure you really did follow us to earn extra points…so please be honest!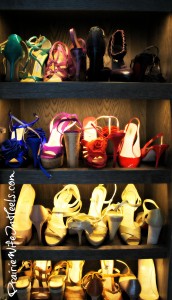 Prairie Wife (PW): First tell us a little bit about you and your family.
Marissa Hermer (MH): I married my husband, Matt, 4 years ago. A little over a year later, we welcomed our first son, Max, and this spring, we had our second son, Jake. We have our hands full with a toddler and a newborn but we wouldn't have it any other way!
PW: I know that you are originally a California Girl, how did you end up in England?
MH: I married a Brit and followed my heart to England.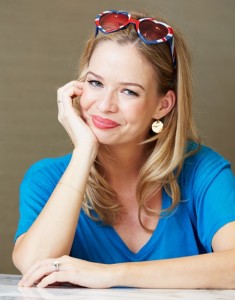 PW: What were the challenges of moving away from your family, and being so far away now that you have children?
MH: It is certainly difficult to be so far away from my parents in California and my brother in New York (and the time change doesn't make it easy)! We are very good about using Skype and Facetime. Also, I make frequent trips back to the states, and the whole family comes to London for almost a month over the winter holiday! It is always my favourite time of year.
PW: Do you think living in England and having a British husband has changed how you parent your two boys?
MH: I am envious of my friends who live in the states and have their parents nearby; they are able to lean on their parents for babysitting help and parenting advice! I have taken to hiring British nannies and babysitters when I need extra help, which is great, but certainly no comparison to having grandparents around offering extra hands.
PW: Speaking of husbands, you and your husband work together to help run several businesses, how do you keep the balance between wife and business partner?
MH: Matt and I work very well together. We try to separate our professional relationship from our personal relationship and avoid any marriage-talk at the office, but sometimes it is unavoidable! There have been a few times when I have used a pet name by accident in a meeting – very embarrassing!
PW: Most of us know you from Ladies of London on BRAVO (Note: Season 2 premiers Monday Sept 7, 2015 on Bravo), how did this opportunity come about?

MH: The network contacted me years ago and I was very reluctant to join the show – I wasn't sure if I wanted to have a public profile and was nervous about exposing my family to everything that comes with being on a TV show. But, the project was so much fun, and I loved being a Lady of London! My fingers are crossed for season 2, too!
PW: Has being on the show, the experience of having cameras around, hearing what the other Ladies had to say, and the media stir when the show aired, impacted your previous friendships at all?
MH: Most of my friends have been very supportive of the show and excited for the project. For the most part, the show has only affected my relationships (both with cast-mates and others) positively; the only negative repercussion of the show is that I'm even busier than I was before!
PW: What are some of the positives you've seen in your life in regards to the show?
MH: In terms of our business, we have seen an increase in tourists visiting our restaurants and nightclubs who have seen them on the show. That is very exciting! If I catch wind that a fan is coming into Bumpkin, Eclipse, or Boujis, I try to make their visit special and swing by their table if I am in the vicinity.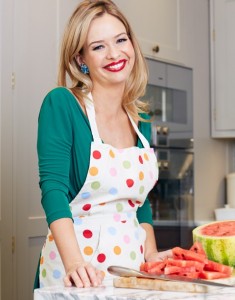 PW: On the show we really get a look into the balancing act you have between wife, business woman, mother and friend. How do you make it look so effortless?!
MH: Do I make it look effortless?! It certainly doesn't feel that way, but thank you! I think what helps is prioritizing. I will always be a mum first and everything else comes second. Sometimes I have too many balls in the air and the juggling act feels impossible, but that is why I have such a wonderful and helpful husband to share the chaos with!
PW: Your personal style really shines in the show, and you have links on your blog so that your fans can see what you are wearing and where you bought it. How would you describe your personal style, and what are some of your favorite items in your closet?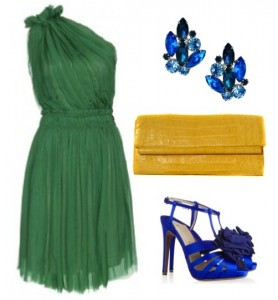 MH: I would describe my everyday style as very relaxed and Californian (lots of t-shirts and jeans). But, I love any excuse to dress up and have many flirty and feminine pieces. My favourite outfits from the show were probably my outfit at the Boujis party and this outfit worn to dinner in Mapperton. For days when I am running around from meetings to play dates to the office and I need to be comfortable, I live in Isabel Marant sneakers, J. Brand jeans, and a t-shirt.
PW: I always hear that beauty products vary greatly from country to country. Any US products you miss, or newly found British products you can't live without?
MH: I miss Wakaya Ginger Perfection – it is powdered ginger that I scoop into hot water and lemon in the mornings. When I first moved here and didn't have it, I noticed a difference in my skin. Now, I stock up every time I am back in California for a visit! A British beauty line that I have discovered and absolutely love is Sarah Chapman's Skinesis range – I use all of the products and notice a major difference in my skin.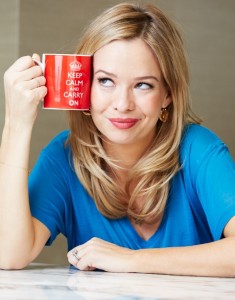 PW: Any last Prairie Wife words of wisdom?
MH: Keep calm and carry on!
Click below to enter to win a Keep Calm and Carry On mug of your very own! We will have 2 winners…wahoo! To be entered to win you HAVE to leave a comment. Earn more points by following Marissa Hermer and PrairieWifeInHeels.com on Social Media. FYI we do check to make sure you really did follow us to earn extra points…so please be honest!
Categories: Prairie Wife of the Week
Tags: , Bravo TV, Britian, England, Giveaway, interview, Ladies of London, Marissa Hermer, motherhood, Moving to another country, Prairie Wife of the Week, Reality TV