A Season of Change, Hitting the Reset Button
Posted September 18, 2018 by Prairie Wife -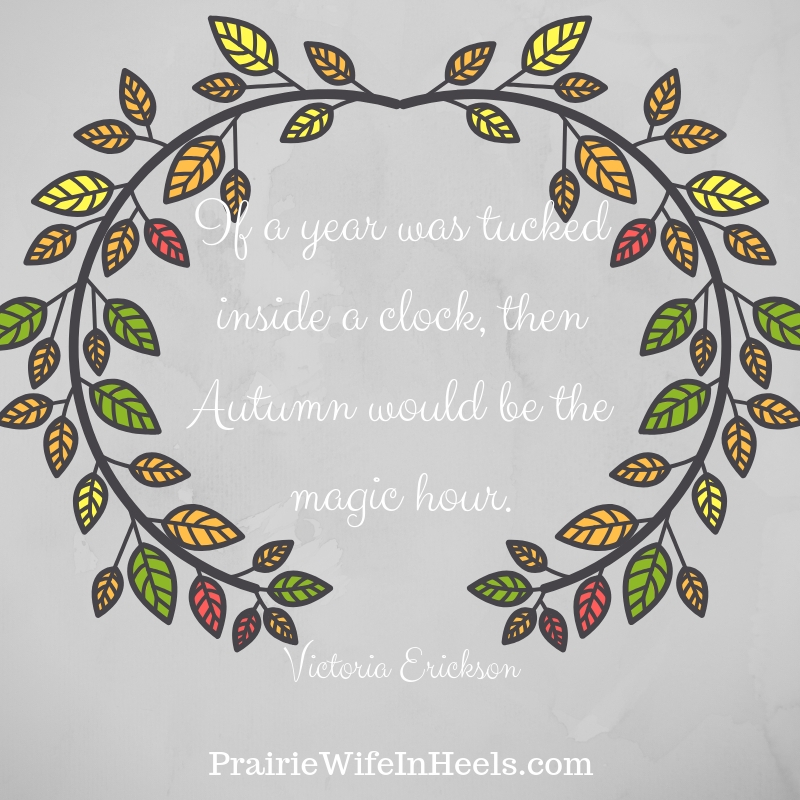 Fall is here.
School has started.
The nights and mornings are briskly cool, and the days are hot.
The green grass is now a dry and brittle golden color.
In the mornings the sun reflects off the dew, turning the prairie into a mixture of diamonds and peaceful fog.
It's been a bit quiet on the blog lately.
If you follow me on Facebook I've been popping in with a few more live videos to touch base and update you on life on the prairie…but my keyboard has been quieter than usual.
This last month and a half I've simultaneously had some massive victories and been dropped to my knees.
My balance has completely and utterly been off.
I've been living day to day and found that my constant mantra is if I can just make it through (fill in the blank) I'll be fine.
Funnily enough, when I get to that point I've been waiting for, where I had assured myself it would be the time to feel comfortable and relaxed again…I find myself looking ahead to the next week and saying the same thing.
Once (fill in the blank) is done I can get back on track. Everything will be "normal" again. Things will calm down.
Yet, suddenly two weeks ago I looked at the calendar and realized that I had wasted an entire month and a half living this way.
Pushing and going.
Giving everything the best I had to give.
And yet still that old feeling of not being enough was creeping back more and more often.
So I sat down and took stock.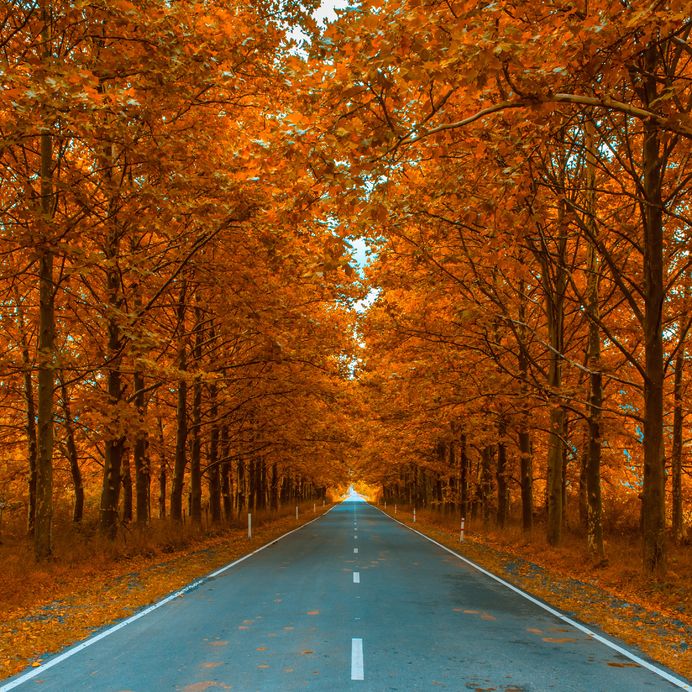 After all, isn't Fall the perfect time for change?
First I looked at how I'm doing as a mom, and frankly I feel pretty confident in that area right now. When the Cowkids went back to school I made the commitment to not use my computer between 4 and bedtime. Which means the blog has suffered a bit, but I'm a lot less snappy and cranky and we've been able to keep up on homework and sports and eating healthfully. Step Two: Doing the same with my phone.
A few weeks ago a young coworker came and joined The Cowkids and I for dinner. It was nothing special  just grilled cheese sandwiches and tomato soup. As he played with the Cowkids and we chatted I made my famous chocolate chip cookies. It was a nice relaxed evening and it was great to have adult company while The Cowboy was off hunting.
Later that week he took the time to thank me for the evening. Saying that it had been so wonderful to see how truly loved my kids were, that he had felt welcomed and that it was heartwarming to see all the love, and be a part of that for an evening.
I played it cool but it took all of my self control to not start crying.
You moms get me, it's a rare thing to hear from someone that we're doing a good job. 
My children are my life's work and my joy, and his words encouraged me to keep on charging forward.
I took a look at my job and how it's impacting my family, friendships and my mental health.
I can honestly say, my job satisfaction is 100% right now.
I absolutely love being on the radio. The people I work with are uplifting and entertaining. The hours work 100% for my life. It's just the right mix of challenging and doable with opportunities in the future that keep me excited and invigorated. And last but not least, I can show up, do my work and then go home. No emails to answer, or frantic texts to respond to.
Friends…well I never get to see them as much as we like to…but I have two girl weekends coming up and I feel pretty confident I'm not totally screwing up in this area.
Physical health?
I could be better about eating, and while I'm not training as hard right now as I was before we climbed Pikes Peak, I am still weight lifting twice a week and getting a run in at least once a week.
Marriage. Well that's a meh right now. After 14 years these times do happen, and I'll share more later…
We held our first ever Poise-Purpose-Passion conference this weekend and the experience exceeded my expectations. Like WAAAAAYYYYY exceeded them. I'll have a post up Friday with all the juicy tidbits 😉
So as I'm reflecting about all this over the last two weeks, I'm stuck thinking over and over…
I'm doing pretty damn good, why am I literally living to make it through each day, each week?
And I realized…this…this is what was missing.
The blog.
I've been putting up one post a week, and while it's been fresh content it hasn't been stuff like this post.
Posts that connect with others, that force me to go deep. Posts that are valuable, posts about topics that I'm passionate about…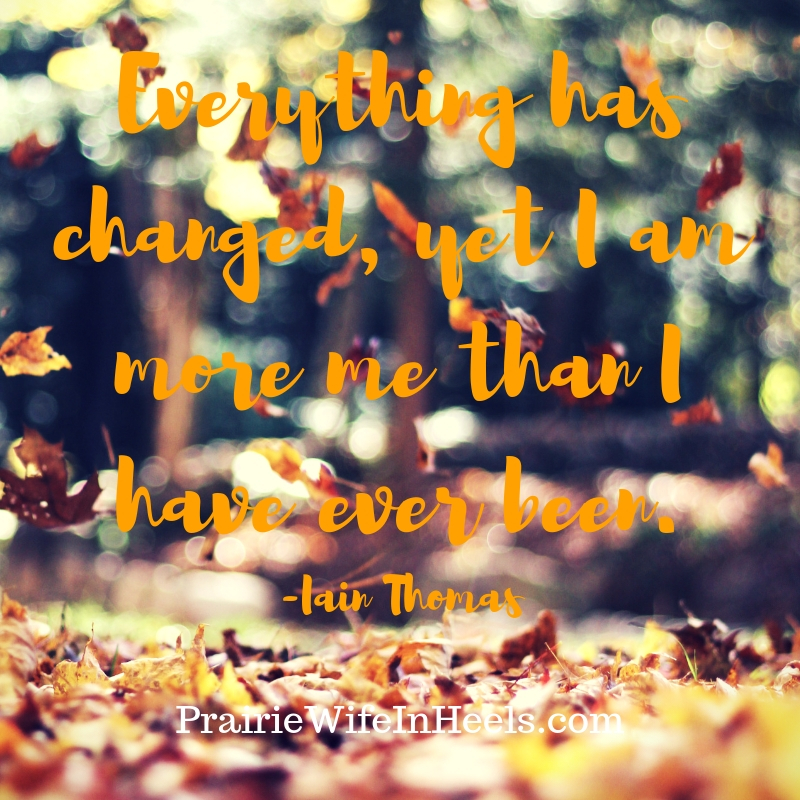 So I'm hitting reset.
I can't keep up the three posts a week schedule that I had before I went back to work, which is OK.
I'm at peace with that and I know you get it.
From now on, new blog posts will be up Tuesday and Friday with a Facebook live up Wed or Thur.
I've had readers asking for more Facebook lives, and I can get behind that, they're pretty fun for me too!
I'm also renewing my commitment to breaking up with my phone. While it offers a totally necessary mental break, I think that there are better things for me to do to fill my cup.
Instead of spending 30 minutes reading articles from Twitter and watching videos on Facebook I'm going to listen to a book on tape, or read, or turn on a podcast…or crazy idea…sit and be still for a few minutes.
Fall is a season for change, and I'm going to take advantage of it.
I have no doubt what's ahead of me is going to be glorious!
What can you do to hit the reset button?
Categories: Life As It Happens, Prairie Life
Tags: , blogging, blogging life, change, connections, Fall, life, mental health, reflection, reset, seasons of change, support