Protect Your Children and Have This Conversation
Posted September 11, 2018 by Prairie Wife -
I get it, it's awkward and embarrassing to have a conversation with your kids about someone touching them in an inappropriate way.
It's scary to even think for a moment about them being molested.
What if having the conversation about appropriate and inappropriate touches puts the idea into their head to do something that IS NOT OK?
Take a moment and watch my radio show segment from yesterday.
If you don't want to watch it, simply listen to it like a podcast while you're driving back and forth to sports or making dinner.
I cannot tell you enough times, having this conversation is vital to keeping your children safe.
Resources mentioned in program:
A few notes/important points:
Give your children age appropriate information
Use concrete examples including what they should specifically do or say
Teach them about "tricks"
Remind them it's not OK for them to harm others
Believe the child
Stay calm
Be caring
Face the problem "Protect the child at all cost and place responsibility appropriately with the abuser"
Something I didn't get time to share was a few quotes I found from survivors of child abuse.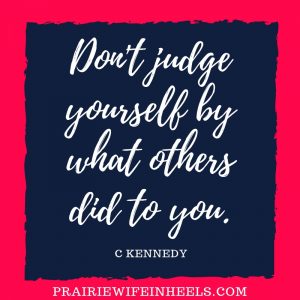 Your story is the key that can unlock someone else's prison. Share your testimony.
Don't judge yourself by what others did to you.
C Kennedy
One of the most valuable things we can do to heal one another is to listen to one another's stories.
Rebecca Falls
Someone once asked me how I hold my head up so high after all I had been through. I said it's because no mater what I am a survivor, not a victim.
Patricia Buckley
Categories: Life As It Happens, Parenting
Tags: , abuse, appropriate touches, child safety, children, hard conversations, help for parents, inappropriate touches, parenting, sexual abuse, sexual abuse of children, support