A Few Feel Good Reads
Posted May 7, 2018 by Prairie Wife -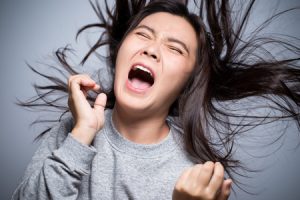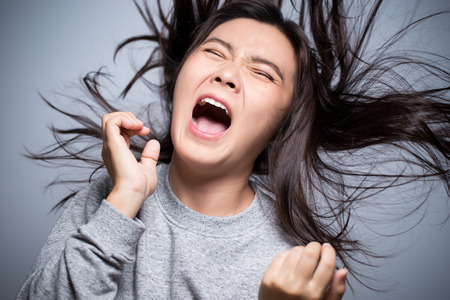 This May is crazy…like incredibly overwhelmingly making me want to pull the blankets over my head and hide until it's over crazy.
End of school programs, awards and meetings either seem to all occur on the same night within in an hour of each other, or we have one every single night of the week.
Add to that surgery for two of the Cowkids that may or may not mean hearing loss for weeks, and for sure means we have to keep them calm and still for more days than I like to think about…
My favorite way to escape the stress of every day living is with a good old fashioned happy ending, and that's exactly what these three books below offer you.
If you have any suggestions I still have three more weeks until thing settle down and we can relax (ha ha ha) so please leave your suggestions in the comments!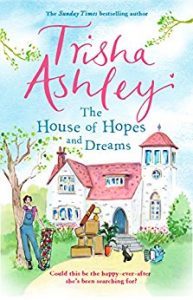 The House of Hopes and Dreams by Trisha Ashley
Trisha Ashley is one of my favorite authors and I love every single one of her books. It killed me that I had to wait for weeks after it's publication to buy it because of my poorly timed spending freeze! The House of Hopes and Dreams was well worth the wait and I admit that I dove right in and didn't come up for air until I was done reading it. I completely ignored all of my responsibilities (other than meeting the basic needs of the Cowkids) and I have no guilt or regrets. Like most of Ashley's books, this one takes place in idyllic rural England. Ashley's regular readers may even recognize the town and some of its quirky characters. This book is a bit different than some of her others, and that made it all the more captivating for me. The House of Hopes and Dreams has a central female character Angel, a stained glass artist, but it also has Carey, super hunky historic house renovator and TV star. Connected by their childhood friendship and brought together by sudden loss, Angel and Cary find themselves living together in Carey's rundown recently inherited estate. Eccentric (and perhaps a bit dangerous) caregivers, as well as a ghost and a centuries old mystery keep this romance novel from being too predictable. I particularly loved the mystery woven throughout the book, and the historical journal entries that spilled the truth bit by tantalizing bit! I assure you there is a totally satisfying happy ending, but I have to warn you that it's not a smooth road for Angel and Carey.
Girl Wash Your Face by Rachel Hollis
Just like Of Mess & Moxie, this non fiction book came to me completely randomly, and then abruptly sucked me in and gave me a totally new perspective I didn't even know I needed. I have NO idea how I missed the amazingness that is Rachel Hollis, but I am so thankful that I found her. You can learn more about her here, but the gist is that she's an amazing woman, wife, mother, blogger, author, business owner and the girl we all want to be friends with. I actually listened to her book on audible and then purchased it so I could have a hard copy to mark up, stay tuned for a Facebook LIVE read aloud 😉 Each chapter of this book begins with a lie that Hollis believed, tells the story of why she believed it and then lists a few things she did to help her get over the lie. Will this book change your life? Maybe…maybe not. But I guarantee that when you read it you'll be nodding along, laughing and maybe even shedding a few tears. For me personally it was a huge tool to affirm what I already knew and felt. When I finished it I felt empowered and rejuvenated. I was inspired to keep moving forward chasing my dreams and loving this life. One of my favorite take aways (apparently that's not a real word/phrase but I refuse to change it) from this book was to stop apologizing for your dreams, and go after them with your head held high and no fear!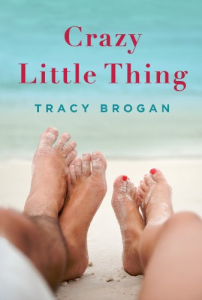 Crazy Little Thing (A Bell Harbor Novel) by Tracy Brogan
I think of Tracy Brogan as Nora Roberts with a sassy kick. Her Romance novels are equal parts steamy, hilarious, and sweet. The characters are relatable, endearing and loveably eccentric. This specific book is about recent divorcee Sadie and her struggle to once and for all get over her narcissistic husband. In a desperate move she and her two children move to idyllic Bell Harbor. Sadie leaves her lovely house in the city to live in a cottage with her crazy aunt Dody and her two cousins. The beautiful beach life and endless sun filled days seem like just what Sadie needs…until a hunky Doctor with a Scottish accent ruins all of her zen. Will she take a chance on love or keep on focusing on herself? Is she strong enough to make a new life on her own or should she go back to what she knows? You'll fall in love with all the characters, which is just fine, because there are two more books in the Bell Harbor series after this one!
Don't forget to let me know what feel good books you've been reading!
Categories: Book Reviews, Reviews
Tags: , Book Reviews, books, crazy little thing, Fiction, girl wash your face, non-fiction, rachel hollis, Romance, the house of hopes and dreams, tracy brogan, trisha ashley