Of Mess & Moxie by Jen Hatmaker
Posted January 26, 2018 by Prairie Wife - 2 comments
If I just said…read this book now, it will change you the second you open it…would that be enough reason for you to buy this?
It's really as simple as that.
This book will change you.
I don't usually read non fiction, and especially not ones that may possibly be considered part of the "self help" genre.
Side note: Did you know a synonym for "self help" is psychobabble #thanksgoogle
I prefer to escape reality when I read, not take a cold hard look at myself.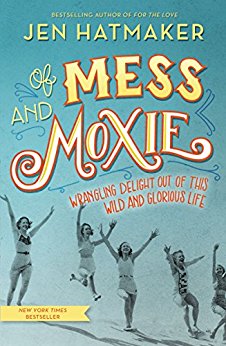 I was at Target a few months ago and I saw this book in the clearance section. I paused because the title struck a chord with me "Mess and Moxie" fit right in with our mantra of grit and grace and sass and style. I knew the name Jen Hatmaker from Facebook where several of my friends had posted about how much they enjoyed her work.
I was on the hunt for a book to leave in my car, a filler if you will. Something to read when I find myself unexpectedly alone for longer than a few minutes. I'm trying to be better about my tech time (ha ha) and I hoped a book in the car would help…if it was one that helped me "wrangle delight out of this wild and glorious life" all the better!
I first cracked open Of Mess & Moxie when I was at Adoration (a time to sit quietly at church with God) while Cowgirl G was attending her ballet class across the street from our church. I had 45 minutes of unexpected free time, and as I slid out of the car to walk to church, I grabbed the book and threw it in my purse.
How could I not love a book that starts the introduction with a reference to a country song and says among other things "You may be in the thick of the Family Years, and life is joyful and tedious and tender and bananas….[you] feel like you get it right around 33 percent of the time."
I was hooked.
It took me a few months to finish this book. Despite wanting to take it out of my car and read it cover to cover, I kept it ready to read for those few quite moments a month that crept up. Each time I opened it, I found the exact thing I needed to hear, or something that I just had to screen shot and send to a friend. I laughed (you may have seen the post I shared from this book on Facebook), I teared up, I sent prayers of thanks to God, I felt comforted, hopeful and empowered.
Young women, single ladies, married women, mothers, grandmothers and everyone in between…this book is for you.
Heck, it even has recipes and Netflix recommendations!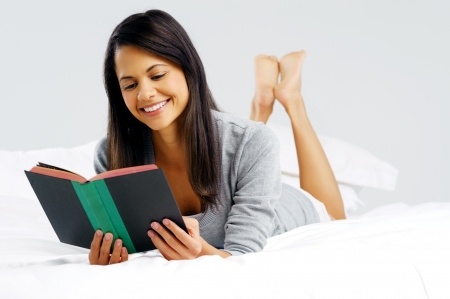 I'd be remise if I didn't mention the genius that is Jen Hatmaker's writing style. As I read her work I thought to myself…this…this is what I want to be someday…friendly yet honest, open and intelligent and so dang funny and relatable. I feel like we could be good friends, or at least have way too much fun while chatting over a cup of coffee. I'd be willing to bet there are thousands (if not hundreds of thousands) of other woman that feel the same way, which really says something doesn't it?
I'll leave you with this quote from the last chapter of the book.
"Sometimes life is great and sometimes it is painful beyond recognition, and yet here we all are: still standing."
Buy this book, trust me, it's exactly what you need right now.
Categories: Book Reviews, Reviews
Tags: , book reveiw, God, growth, jen hatmaker, of mess and moxie, personal growth, self help, support