What to Watch…IMO
Posted January 19, 2018 by Prairie Wife -
Ever since I gave up our satellite TV I've noticed a bit of disconnect between my satellite/cable friends and I. With the ability to watch one show from start to finish I find that I don't catch all the shows I used to AND I don't automatically watch them on a certain night.
I'm thankful for our TV/entertainment bill that's almost $100 less each month but I do miss gossiping about the latest episode of Sister Wives with TallGirlJ!
That being said there are a few show that I've been watching that are worth sharing…IMO at least lol!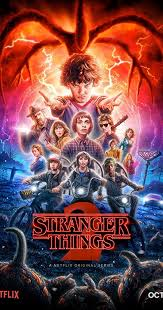 Stranger Things (Netflix)
I hate scary movies and I hate aliens and yet…here I am sucked into this show and devoting the last month to watching it with The Cowboy. I began watching it at the recommendation of my SIL when I was looking for a new show to watch with The Cowboy now that we've finished The Medici and Newsroom. Because we're lame we can only make it through one episode a night…maybe two on the weekend and I'm finally hallway through season 2. This show is riveting, the acting is phenomenal and the writers are beyond brilliant. I admit to curling up in a ball and covering my face more than a few times, but The Cowboy always gives me the all clear. Trust me, watch this one….and if you are a child of the 80's get ready for some major nostalgic moments!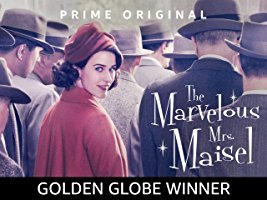 The Marvelous Mrs. Maisel (Amazon Prime)
I would just like to say that I was a big fan of this show way before it won 2 well deserved Golden Globes! Sassy, wacky, plucky and spunky all come to mind when I think of the lead character in this show. Mrs. Maisel's perfect life comes crashing down on her plone night, and the result is an accidental drunken comedy set at a dive bar in the Village. Follow fast talking Midge as she charges forward, trying to clean up the mess that's been made of her life, and cheer her along the entire time. Susie her "manager" is one of my favorite characters while The Cowboy gets the biggest kick out of Midge's dad. I can't wait to see where this goes next Season!!! PS If you're a fashion lover the amazing clothes are another reason to tune in!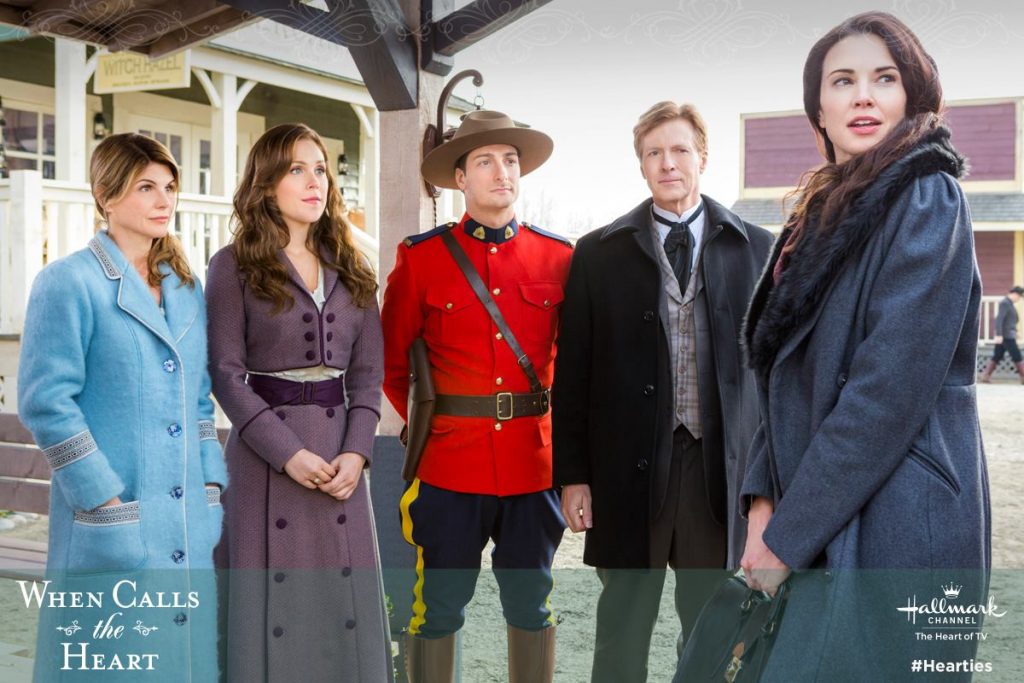 When Calls the Heart (Hallmark Channel, Netflix)
I almost didn't put this one up so I could avoid ridicule. This super sappy, predictable and cheesy show takes place in 1800's Canada. This series about a rich girl turned school teacher in a little coal town in the middle of nowhere is a guilty pleasure of mine. Maybe I can relate to it's central theme, or perhaps it's Ma's fault for watching Dr. Quinn when I was young. I love to put this on when I'm making dinner and let the sweeping story of love and life on the frontier take over. Cowgirl G tries to sneak in as much of it as she can, and agrees with me that there is something grand about a man in a red Canadian Mounty uniform 😉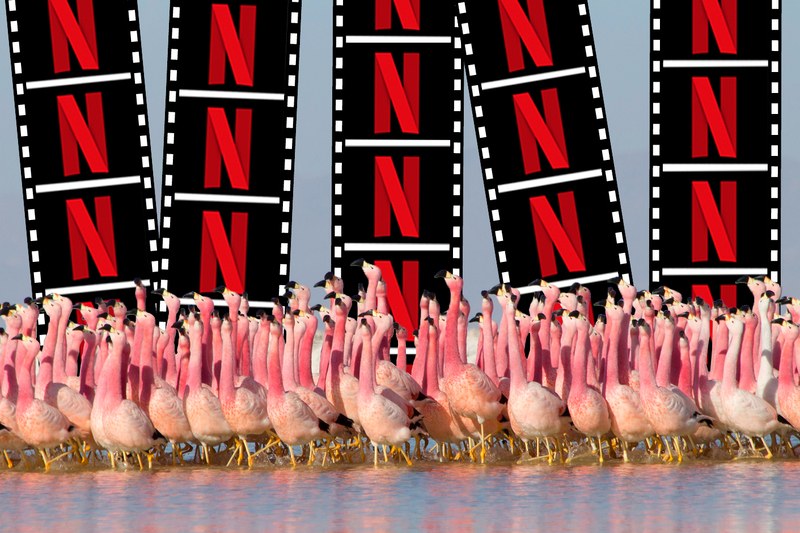 Planet Earth II (Netflix)
What is it about captivating filming and animals that can bring a family together?! This series is just as amazing as the first Planet Earth and is perfect for your entire family. We couldn't stop giggling about the "Flamingo Parade" and were screaming and cheering the baby iguanas to safety in the first episode. Heart warming and heart stopping moments combine in this educational and entertaining series about our amazing planet.
Younger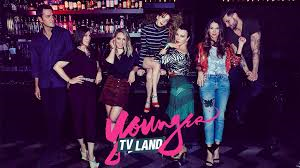 (Hulu)
I caught the first two seasons of this show as they came out and somehow got waaaay behind. When I found it on Hulu I was so excited. As a child of the 80/90 I love Hilary Duff and her character Kelsey is so dang cool in this show…with just the right amount of flaws to make her likeable. This entire series has stayed true to the original plot of a 40 something woman posing as a millennial to get a job. While at times I find myself holding my breath and/or rolling my eyes at some of the antics, I thoroughly enjoyed catching up on the last two seasons as I redecorated my kitchen this month! I'm going to end with #TeamCharles and leave it there for now…
I also have to say that we continue to love watching The Goldbergs on Hulu and I FINALLY finished Gossip Girl (it's the little things guys)!!!
As we're closing in on the end of Strangers Things I'm finding myself on the hunt for new shows to watch. PLEASE share some suggestions with me in the comments!
Categories: Product Reviews, Reviews, Things We Love
Tags: , amazon Prime, hulu, netflix, planet earth II, Stranger things, the marvelous mrs maisel, TV, when calls the heart, younger