Turn Years of Pictures into Beautiful Photo Albums in Less than an Hour (REALLY)
Posted May 4, 2018 by Prairie Wife - 21 comments
Some of you may have seen my Facebook Live where I giddily shared how I took years of pictures and turned them into beautiful photo albums…and how it took me less than an hour.
I received SO many messages and emails asking for more details about ChatBooks.com that I promised I would create a post sharing links and a bit more information about the process.
As a blogger it never hurts to reach out to the company you are reviewing to let them know what you're up to! After all, now that I'm treating this like a business I'm all about making connections with companies I already love.
I was super excited when Chatbooks responded with a thank you in the form of some ChatBook.com credit for me, AND an amazing giveaway for THREE lucky readers!
First the basics about ChatBooks.com…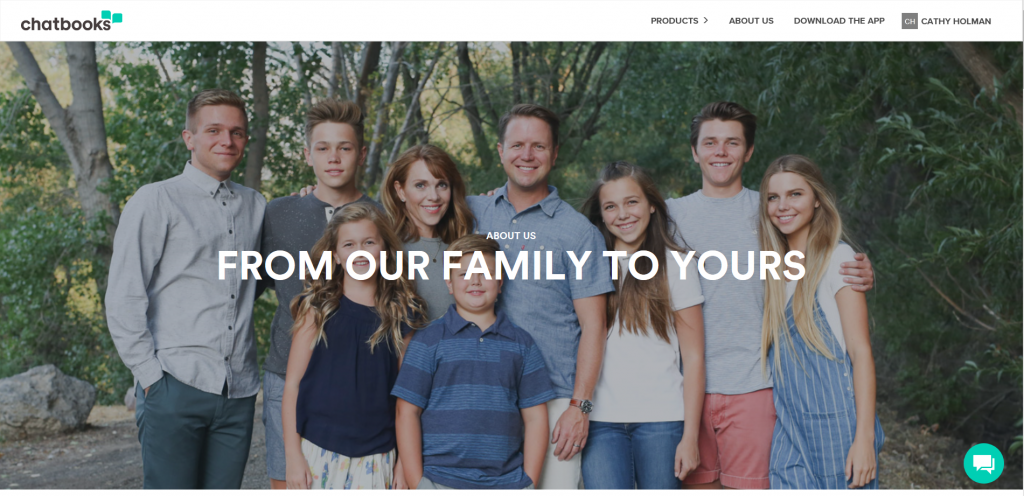 "We started Chatbooks in 2014 as a small family affair. I didn't have time to make scrapbooks–or even print photos!–of my seven kids. But I was reminded of how much children love photos of their everyday lives when a preschool teacher gave my youngest son an album of the year. Each night, when I went to tuck him in, he was looking at the photos. I didn't have time for another project, but I did post photos on Instagram for my family and friends to see. Could I turn those into photo books—automatically? And that's why my husband, Nate, and I started Chatbooks." Vanessa Quigley (Co-Founder)
Who can't get behind a company whose moto is "Chatbooks exists to help people hold on to what matters."
The ordering process is simple.
Head over to their site and select photo books (you can also create lots of other great products)
Connect to the social media account you'd like them to use
Download your photos (they automatically remove all the screen shots and  low quality pics)
Take a quick look at the albums and make any changes you'd like (delete pics, change the cover photo etc.)
Order your books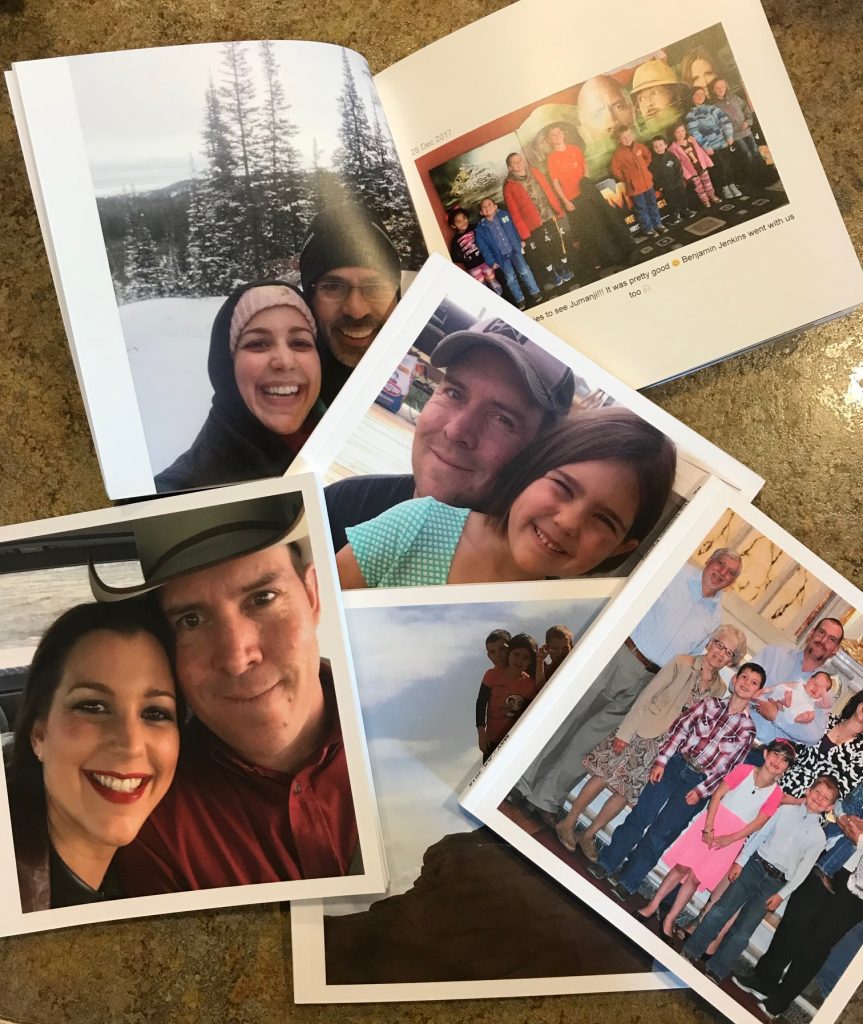 A few things that made me super excited about ChatBooks.
They edited out all the pics I wouldn't have wanted
When I asked customer service for help (I only needed the last 4 years of albums) they instantly fixed the problem
The books have the dates printed on the sides
My super funny and witty (IMO) captions for all the pics are included
Each picture also has the date it was posted
My ENTIRE family has loved sitting down and going through these books, so much laughter and fun!
As a new album ($10 for 60 pages) is made with your social media content, they automatically print it and send it to your door. I'll never be behind again!
Besides putting out a great product and having amazing customer service, ChatBooks.com is also the support behind an awesome Facebook group called #MOMFORCE It's a great place for moms to come together for encouragement.
You can learn more about getting pics off your phone by watching this fun segment I did on K2 TV! You can find a link to the online photo storage I talked about at the end of this blog post after the giveaway 😉
Now it's GIVEAWAY TIME! (pretend I said that in my best Oprah voice)
THREE lucky readers will receive $25 to use at ChatBooks.com
All you HAVE to do is comment below with what has been keeping you from getting those pictures off your phone.
You can earn more points towards the giveaway by following us on social media using the Rafflecopter form below.
Categories: #GiveAways, Parenting, Product Reviews, Reviews
Tags: , chatbooks, creating photo albums, photo albums, photos, picture organization, pictures, social media