Wyoming Summers
Posted June 29, 2016 by Prairie Wife - 4 comments
I love Summer. For all the obvious reasons…no alarms need to be set, all my Cowkids are home with me (though this can be a double edged sword), the sunshine and amazing Wyoming weather, and the adventures around every corner. This Summer I made absolutely no plans at all. I was unsure of how well I'd be feeling after my preventive mastectomy and didn't want to over commit.
The result has been a Summer that's refreshingly wide open.
We've spent plenty of time at the many and varied "beaches" of Wyoming
Swimming and splashing in the water (ahh the infamous Prairie Wife in a bikini picture) at our local state park.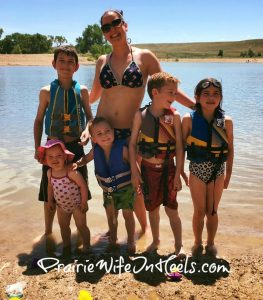 When we traveled out of town for a wedding we made sure to spend some time soaking up the lovely mountain views while the Cowkids splashed in frigid water.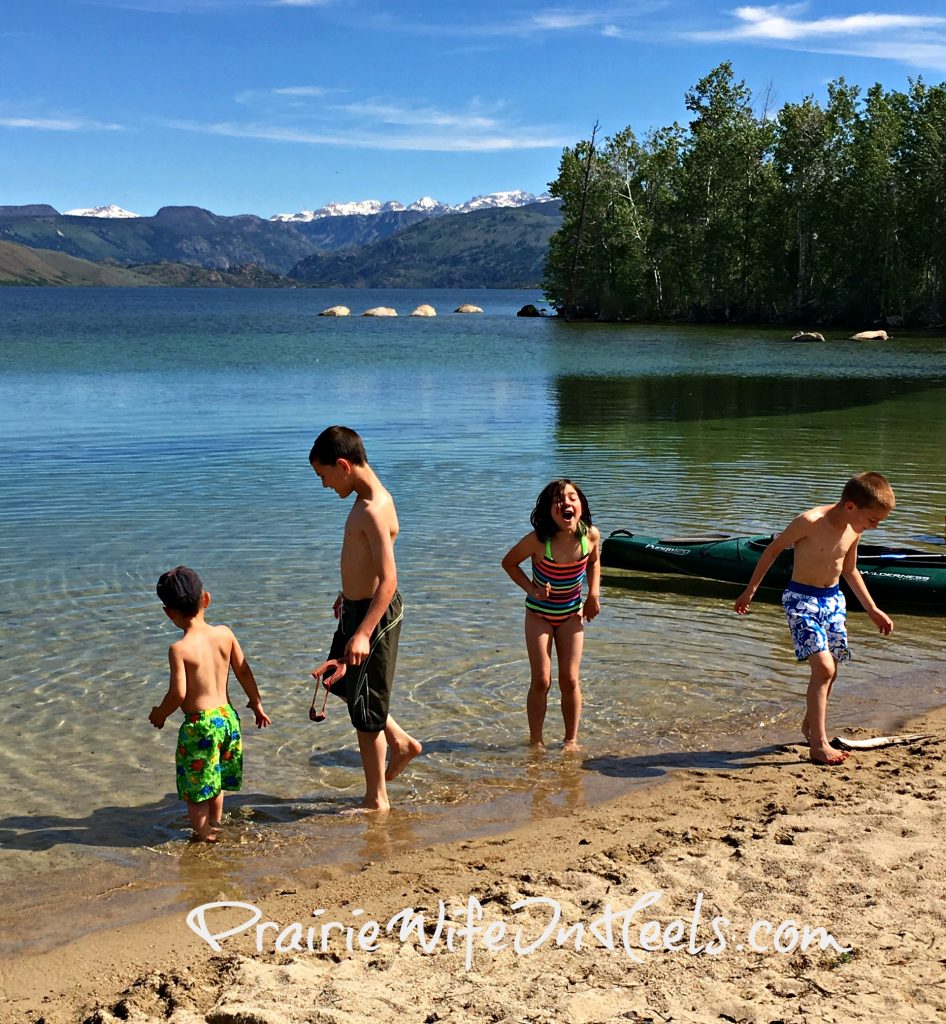 When we couldn't make it to the beach we made our own water fun, though we may need a bigger pool…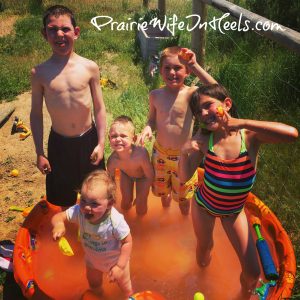 If the weather is nice, we've been hitting the local parks for some tag. LittleMissH isn't quite sure how to play but is having fun any way!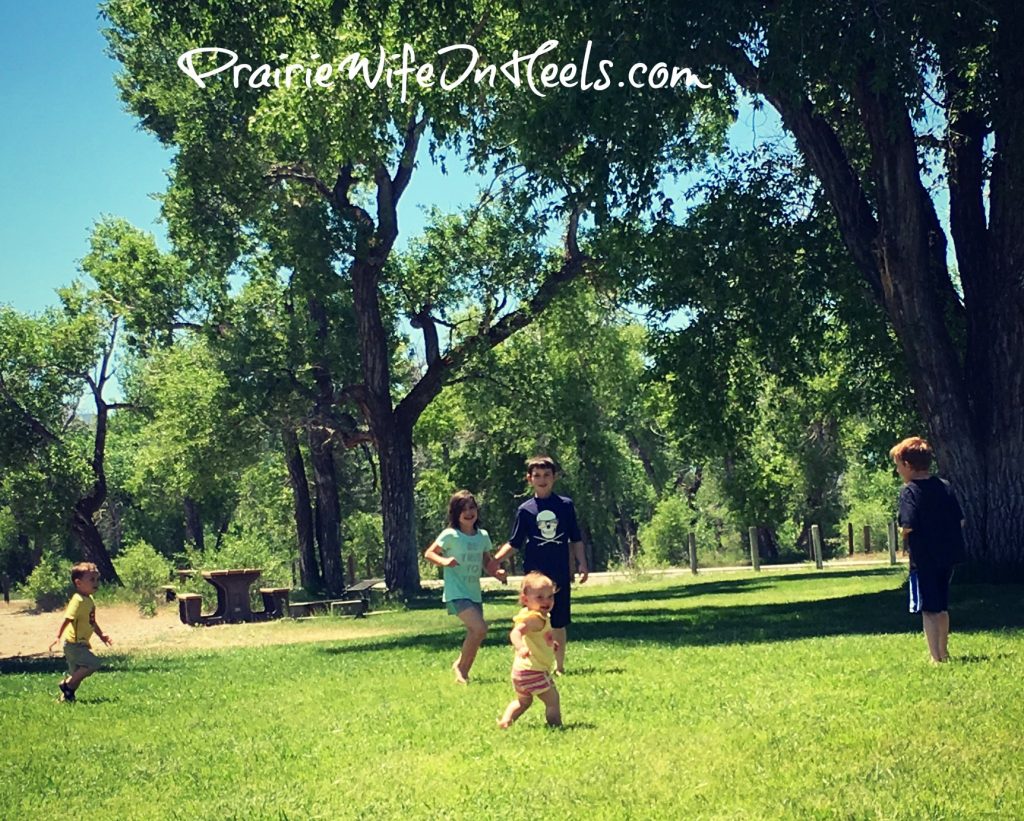 When a Wyoming storm is blowing across the sky we love to sit in the garage and watch it come our way.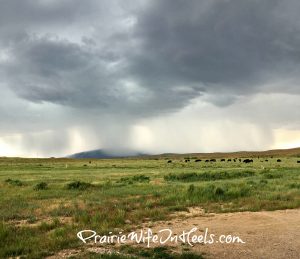 With Mary Poppins here we took a trip to Yellowstone. We didn't pet any Buffalo or Elk and stayed completely ON the marked trails…and had a great time!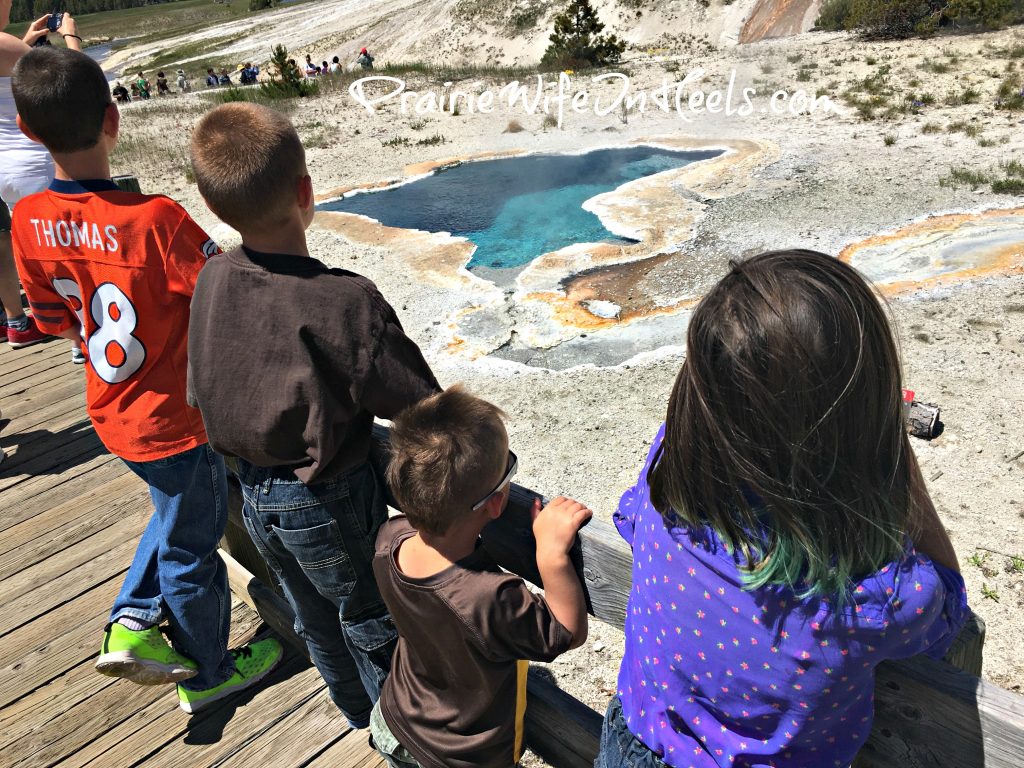 Summer in Wyoming means the Rodeo and we kicked it off at the College National Finals Rodeo.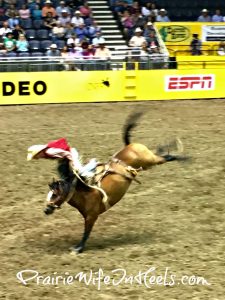 Zip continues being a wonder dog, and his training is going amazingly well! Just look at this adorable pic of Zippy that Cowboy J took today!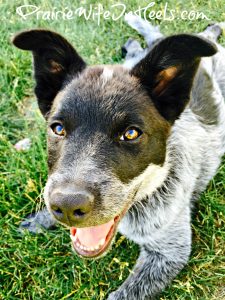 Our Garden is growing. I can't say it's flourishing but, if the hail storms stay away this year, we should still have a bountiful harvest!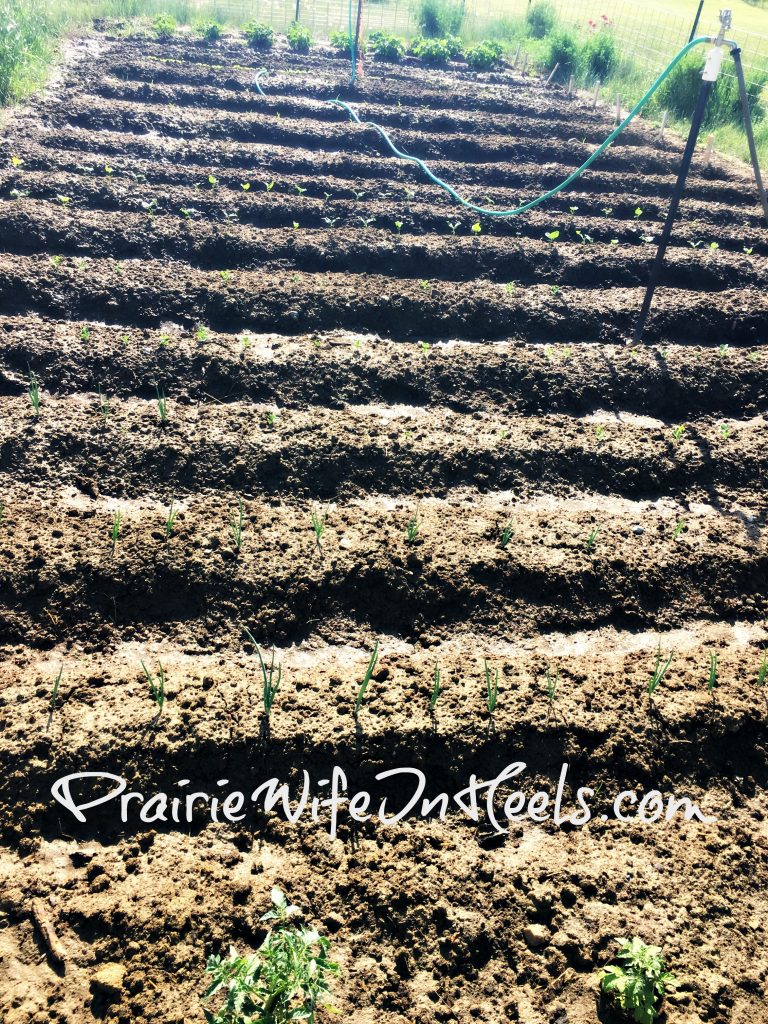 The Summer has been full of just the right amount of busy and relaxation…it probably won't last but I'm sure planning to enjoy it while it's here!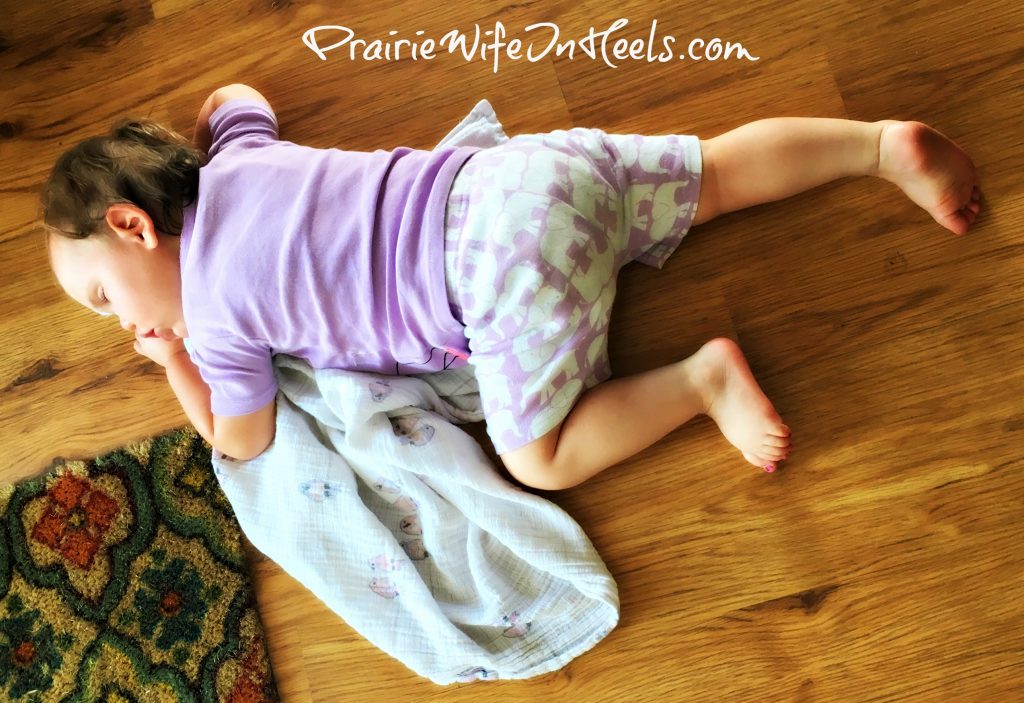 I hope you're enjoying your Summer too! You see more of our adventures by following us on Instagram.
Categories: Life As It Happens, Prairie Life
Tags: , being with the family, family time, motherhood, summer, Summer Fun, summertime, Wyoming, wyoming in the summer