Meet Zip the Wonder Dog
Posted May 16, 2016 by Prairie Wife - 5 comments
Because….a new puppy is always a good idea!
I'd like to introduce you to the newest member of the PrairieWifeInHeels.com Family…ZIP THE WONDER DOG!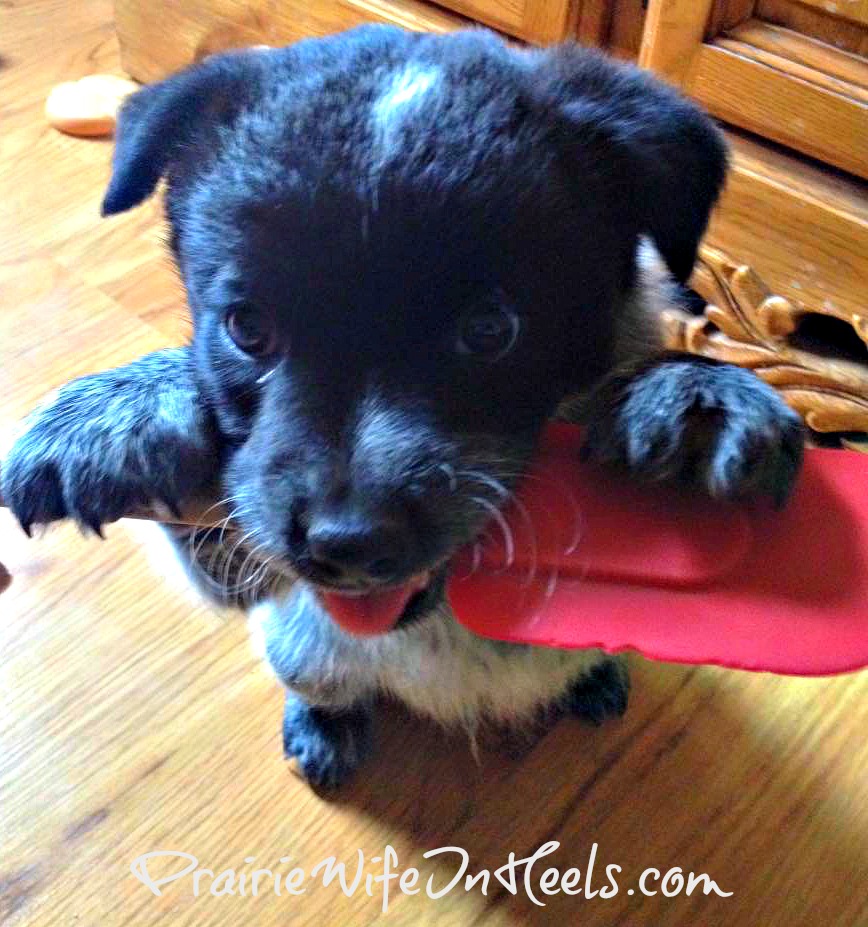 He's an 8 week old Blue Heeler and the smartest most well behaved puppy ever (in my humble opinion). Our regular readers know that we lost our dog CowScottie to cancer in January. Cowdog has been in a bit of a funk ever since and we thought a new puppy was just what she needed. She's done really well with him.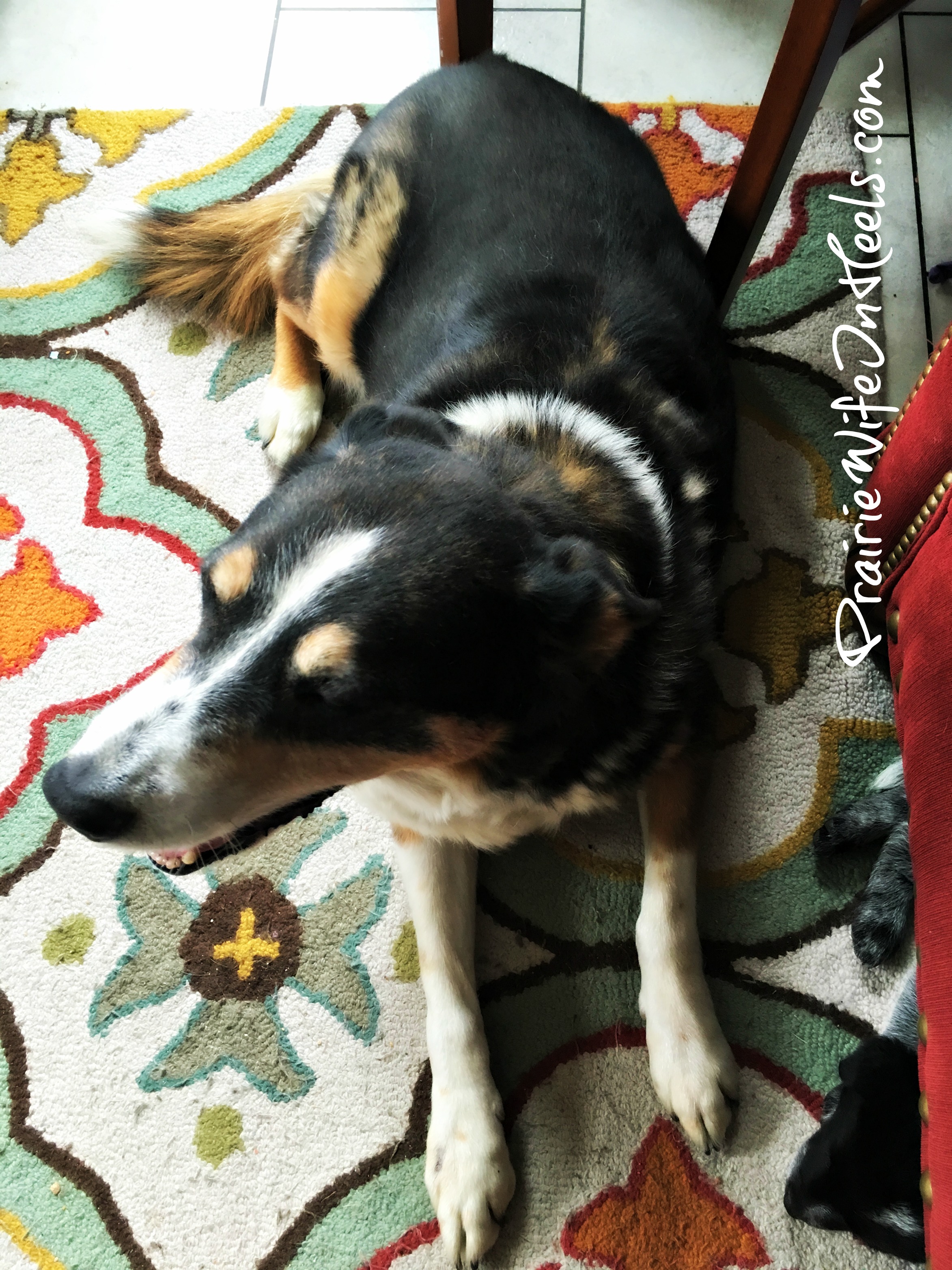 The Cowkids had no idea we were getting Zip and it was worth keeping it a secret to see their reactions when they came home from school!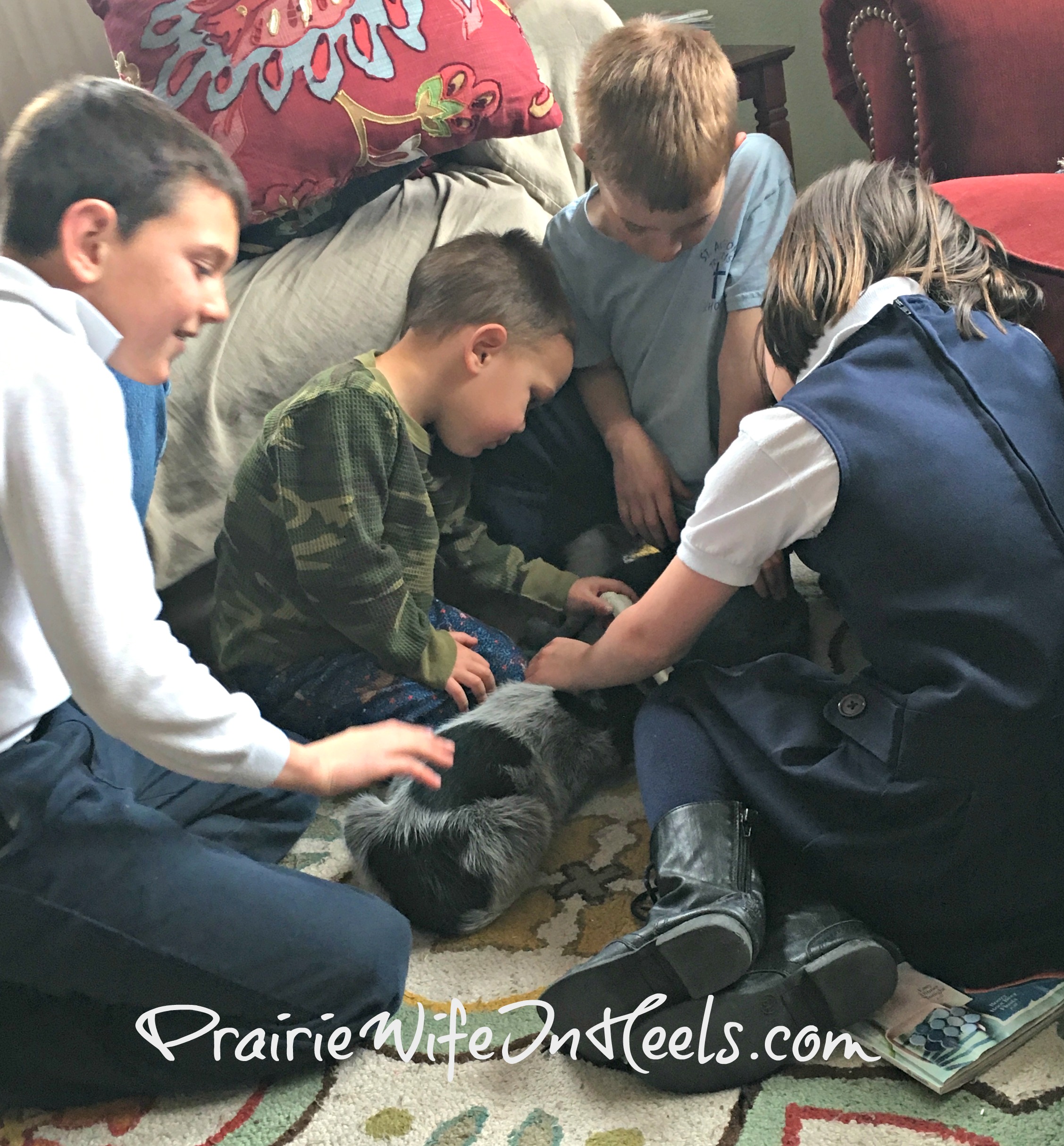 I thought this picture really summed up the battle over whose dog Zip is.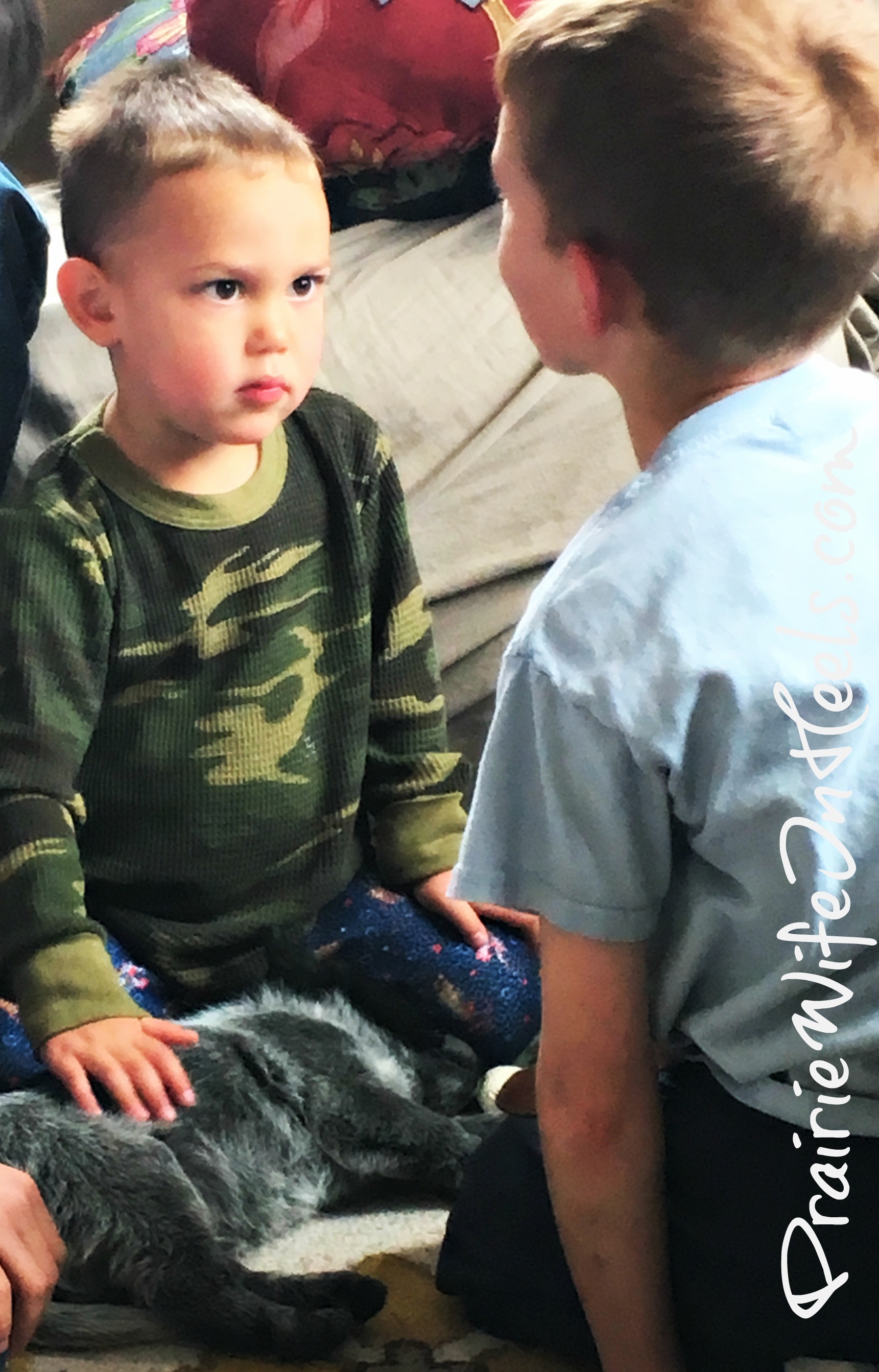 LittleMissH has mixed emotions about Zip. She goes between giving him pats and saying "Aww" and shaking her finger at him and telling him "No!" I think she kinda loves having something smaller than her to boss around. Zip has already figured out that the best spot during meals is under her highchair.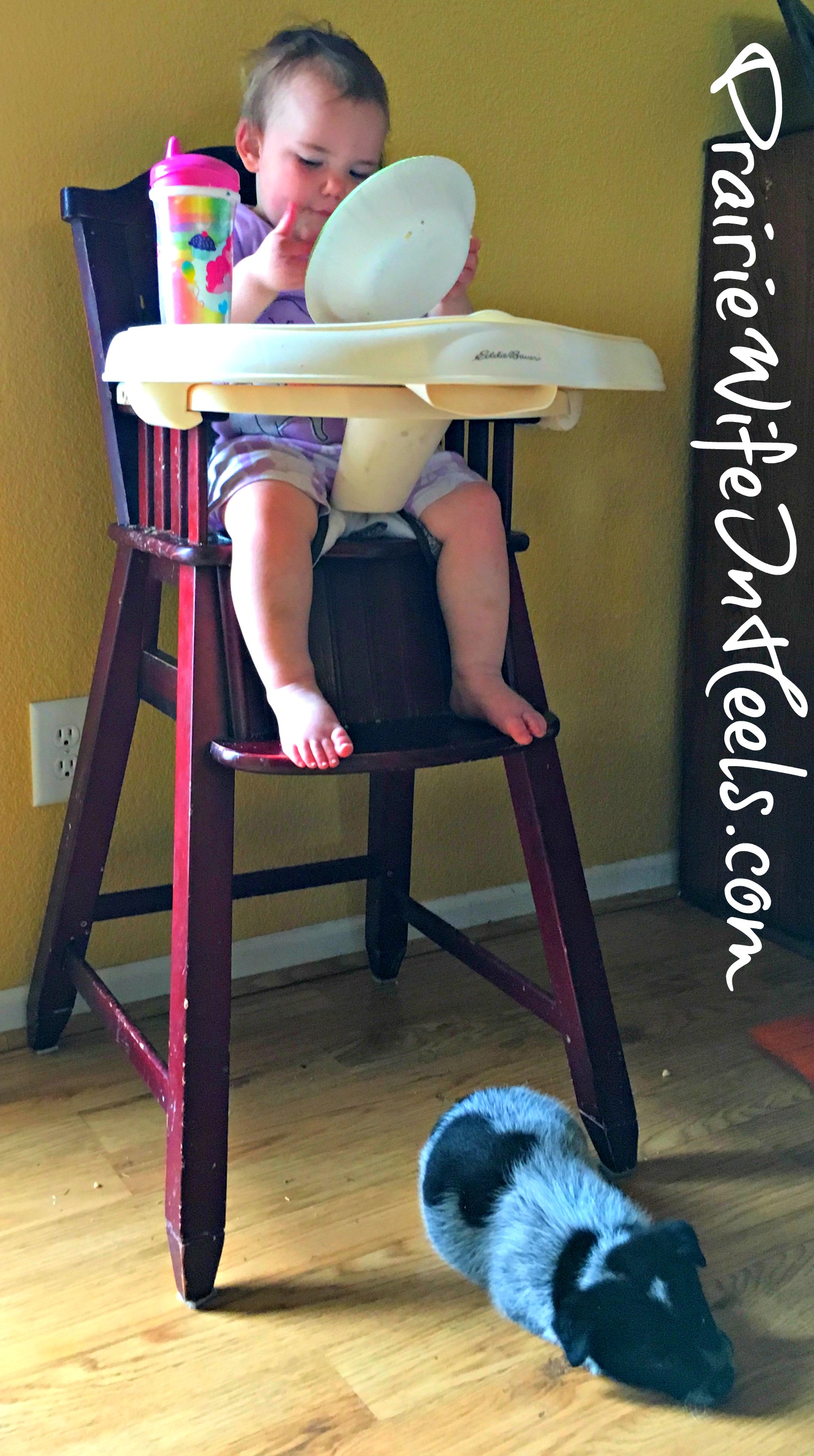 Mary Poppins is in love with Zip and I have to give her photo credit for most of these pictures. Zip's past few days have been spent learning to go pee outside, sleep in his crate and of course being utterly adored and constantly loved on by all of us. I can't wait to see what new adventures await all of us. But for now…naptime….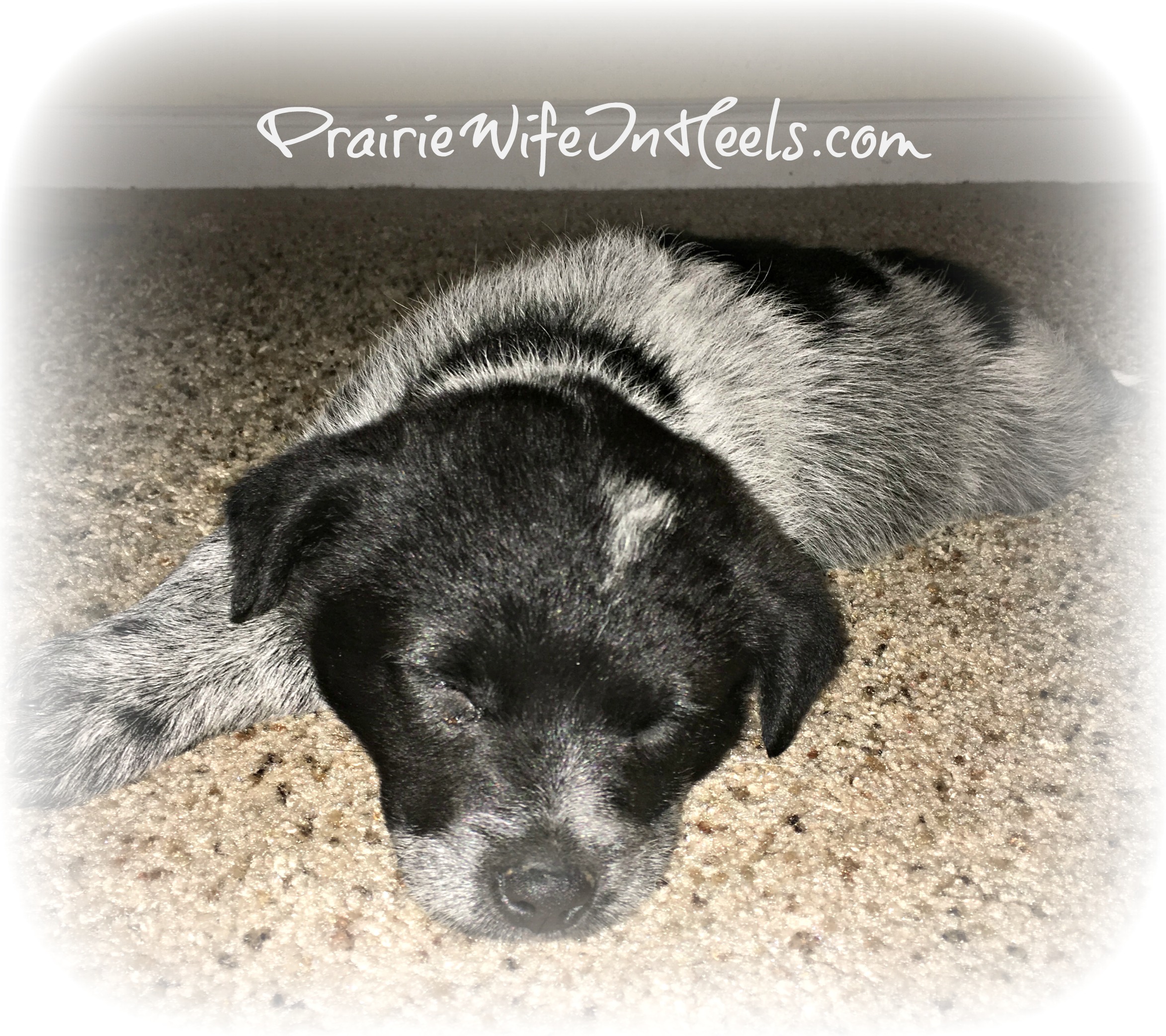 What do you think about Zip The Wonder Dog?!
Categories: Life As It Happens, Prairie Life
Tags: , Blue Heeler, cowdogs, family, kids and dogs, new puppy, puppies, Zip, Zip the Wonder Dog