Honoring our Soldiers with the Western Dairy Association #giveaway
Posted July 1, 2016 by Prairie Wife - 17 comments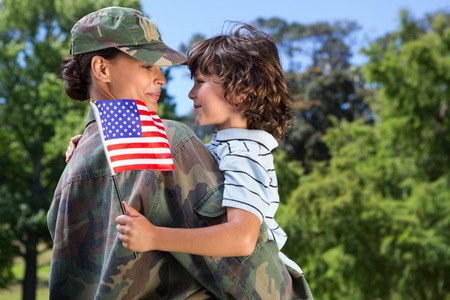 On Monday we will be celebrating the 4th of July…
Many of you will be like us, and spending the day with family and friends, perhaps attending a BBQ and lighting a few fireworks and sparklers at night.
Some of you may be celebrating by enjoying a fancy meal and sitting and enjoying a patriotic display put on by your community.
Still others will be away from their friends and families, fighting for the freedoms that many of us take for granted.
Here at PrairieWifeInHeels.com we've celebrated our soldiers in a variety of ways. We've interviewed the first female General in the Wyoming National Guard as well as women who have had their husbands deployed for months, and even years.
We've mourned the loss of soldiers of the past and feared for the soldiers of the future.
Along with the Western Dairy Association (WDA) we would like to take this opportunity to thank not only our soldiers, but their families. Your sacrifices do not go unnoticed.
And now, its your chance to say thank you to a special solider in your life, and nominate them to receive a gift from the WDA Cheese Fairy.
Perhaps they served our country in a past war, or are currently active in our armed forces. It can be a family member, friend, neighbor or co worker.
All you have to do is let us know in the comments why this special solider deserves a visit from the WDA Cheese Fairy. We will email the author of the winning comment to get the name and email of the lucky solider. The Cheese Fairy will then flap on over and deliver an Artesian Cheese Basket to their door. This giveaway will end on July 8th and the author of the winning comment will be notified by July 12th.
We're really looking forward to reading these nominations, and I know already that it will be hard to pick just one!
Even if you don't nominate someone, please take a moment to share this post and spread the word about this great opportunity to show our soldiers how much we value them.
Copyright: wavebreakmediamicro / 123RF Stock Photo
Categories: #GiveAways, This and That
Tags: , #WDACheeseFairy, 4th of july, America, cheese fairy, Giveaway, soliders, support for our troops, western dairy association