Wide Open
Posted June 7, 2017 by Prairie Wife - 2 comments
It's here at last…Summer break!
We barely made it through this last month of school, and I can honestly say I'm more excited for Summer than my kids!
I love having the Cowkids home and I will NOT miss having to drive back and forth to town 2 times a day. I'm looking forward to being the fun mom a bit more often and days of chilling at the house with nothing specific to do.
Last year I left our Summer wide open out of necessity. With all the surgeries and recovery involved in my Preventive Mastectomy, I didn't feel comfortable making any commitments. Thankfully I recovered much quicker than I could have ever imagined. The result was a Summer of low key fun. We took Mary Poppins and her mother to Yellowstone, spent at least one day a week at the "beach" splashing in the water and just enjoyed being able to meet up with friends at the drop of a hat.
This year I made the executive decision to keep our Summer wide open again.
No VBS and no science camp or tumbling classes.
No rushing to get up and going in the morning.
Yes to last minute play dates with friends or impromptu weekend trips to the mountains.
I did sign the Cowkids up for swim lessons the last month of Summer because, I think it's really important for kids to know how to swim. I also know that a little structure at the end of Summer will go a long way towards getting us ready for our school routine!
Every Summer the Cowkids and I make a list of what we want to accomplish and while theirs is arguably much more fun than mine, I'm pretty excited about mine.
I plan to homeschool them 3 days a week like usual. Nothing too heavy but, once a teacher always a teacher. Plus, I have found that an hour of sitting down every few days and using their brains, keeps the Cowkids excited to play outside and adds some structure to our days.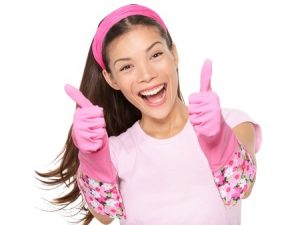 I also have huge plans for a Summer purge.
Every day for the next 10 days we will purge two rooms/closets in the house. It's been waaay to long since I've done this and I am feeling a little twitchy. I'll keep you posted on our progress…this could be really great….or an epic failure!
The Cowkids want to set off fireworks, go camping, ride horses, plant flowers, go to Edness (our local "beach"), play with friends, and make popsicles.
Frankly, I haven't asked The Cowboy what he would like to do as I already know camping is number one on his list!
I'm interested to see how our wide open Summer goes.
I bit of me fears that perhaps it just seemed so nice last year because I had Mary Poppins here to help entertain the Cowkids?
I guess we'll find out!
How do you organize your Summers?
Packed full of fun or wide open?
Categories: Life As It Happens, Parenting
Tags: , parenting, Purge, sumemr activities, summer, summer break, summer schedule, to do list