Summer 2014 Trends: Dos or Don'ts
Posted June 25, 2014 by Prairie Wife - 10 comments
A few months ago Texas Two Steppin' put together a Spring 2014 Dos or Don'ts list. It was a blast to take a look at what she picked from the season's trends and see how we were similar and different. This time it was my turn to pick the trends to talk about. It was so hard to settle on just a few trends. Luckily, as part of my New Year's resolutions, I've been actively participating in this activity so I have some firsthand knowledge of how these trends translate into the real world! Check out our Pinterest Prairie Wife Style and Two Steppin' Style boards to see these trends in action. Let us know what Summer 2014 Trends you think are Dos or Don'ts and what you can't wait to try.
P.S. If you love the trend just click on the pic to buy it!
Overalls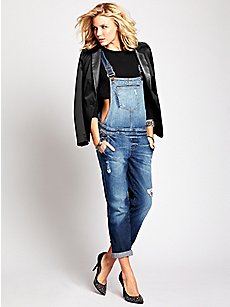 Prairie Wife: I have to say that I never participated in this trend the first time around, though I clearly remember seeing girls everywhere wearing body suits and huge baggy overalls with one shoulder undone. That being said I absolutely love the new slimmer overalls; they are a do for me. I think the look is just the right mix of country and chic. On my "elk hunting" trip to AZ a cute pair of overalls was my main shopping goal. I am pleased to say that I was successful, and I have been dressing mine up with heels and bold accessories, and down with a super-soft T and flats.
Texas Two Steppin': Full disclosure—I am very much old enough to have participated in the trend when it appeared in the '90s, although because I lived in Texas my look was all about shortalls rather than overalls. I also had my most horriblest shopping experience ever while I was wearing them (fodder for an upcoming blog post) and because the emotional scars still have not healed they are not on my shopping list this season. However, if you are 30ish or younger and are feeling confident, choose a slim pair and give them a try.
Backpack Purses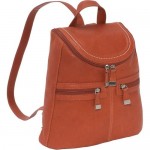 Prairie Wife: I am all about a purse that can hold a ton of stuff, but I am not on board with these. I think they are clunky and ugly, and not chic in any way…this is a big don't for me!
Texas Two Steppin': I do like that this backpack is leather. But to me, these are like a fanny pack for your shoulders. No way, no how.

Pointy Toe Flats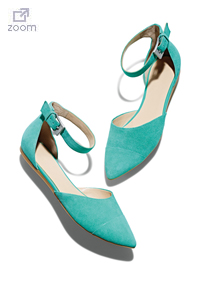 Prairie Wife: I have made it clear that I love heels, and have no problem spending hours running around in four inch heels. I am aware that heels aren't for everyone and even I have days or times when it just doesn't work for me to rock my stilettos. These pointy flats are a do; they are the perfect compromise because they are comfortable without giving up style. The point helps to elongate your leg even with no heel, and they look equally chic with pants, shorts, or a dress. I have found the same pair in the picture in a deep scarlet red at Marshalls!

Texas Two Steppin': I totally agree, they are a do. At the office I probably spend more than 50 hours a week in my heels, but every once in awhile I have to attend an event where it would be totally out of place to wear them. These are a great compromise because they are a comfortable height and will grab your attention with the bold color and ankle strap. Just be careful to make sure you pair them with a skirt or pants with the right amount of volume so your legs don't look shorter than they are.

Ear Cuffs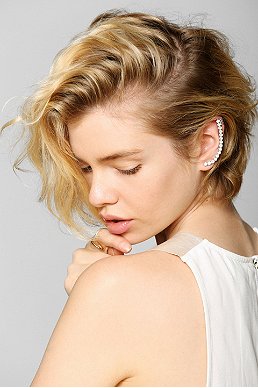 Prairie Wife: It'll be no surprise to our readers that this is a do for me. I love the rocker look, and ear cuffs are a fun way to go punk with no lasting side effects (like an ear full of holes)! That being said I personally prefer the ones that are geometrical or organically shaped, as opposed to some I have seen that are animals or involve lots of chains and attach to your hair. If you are wearing an ear cuff I think that it should be your main statement piece, adding a necklace just makes it confusing, so keep that in mind when you're rocking your look.
Texas Two Steppin': I think this is totally a do for others, especially those in their 20s. I think women in their 30s who embrace the rocker vibe should totally adopt this trend. It just gets a bit trickier when you are in your 40s and a grandma because if you put on an ear cuff you could easily be mistaken for someone trying to recapture her youth. Especially because you probably had your ears double or even triple pierced in 1990. I do think they are pretty cool, and would choose it as my statement jewelry for the right occasion. I just haven't found what the right occasion would be, so give me a suggestion in the comments below!

Retro Bandanna Headband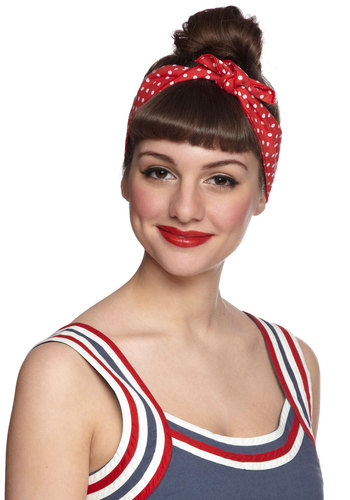 Prairie Wife: This look has been seen a ton on the young and fabulous Hollywood stars. Taylor Swift has really brought this look into the mainstream. I think that this one is a do…but I say that tentatively. You really need to be careful what you wear it with. A white t-shirt, skinny jeans, and a comfy pair of flats with this headband will make you look super cute. This headband, overalls and cowgirl boots will make you look like…well…white trash…in my opinion. So wear this but, let it be the main focus of your outfit. Keep it simple and don't go too far into the deep dark country woods with this look.
Texas Two Steppin': While a bandana would never work for me at the office, even on a Casual Friday, I totally think it is going to be the perfect solution to tame my normal windblown, weekend coastal look. I don't think I will be going with the traditional, pinup red headwrap, but I do have a gray silk bandana that should do the trick. This weekend I'm jumping on Pinterest to see how to tie it, and I promise I will report back soon.

Flat Chunky Sandals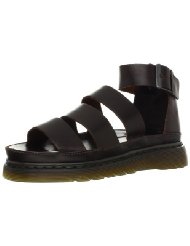 Prairie Wife: DON'T! These are so incredibly ugly and it makes my feet sweat just to look at them. I do not see how these are better than a cute pair of flip flops. I know they are all the rage on the runway with every super famous designer you have ever heard of, but I'm sorry they got it wrong. A chunky platform sandal reminiscent of the '70s is a total DO, This flat, heavy, clunky sandal…DON'T!
Texas Two Steppin': Dittos!
Bold Floral Dress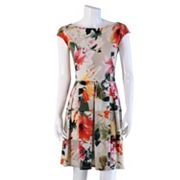 Prairie Wife: In our Spring 2014 Trends: Dos or Don'ts post we talked about floral pants. This time it's the floral dress. The little old British lady in me is weeping tears of joy about this trend; I say it's a do! I love the look and the bright and bold patterns keep it from being too dowdy. I also love that it would be simple to take this from sweet and sexy to edgy, by adding chunky metal accessories (an ear cuff perhaps) and a motorcycle jacket. Take it into fall by throwing on some knee high boots and a cardigan or fitted blazer.
Texas Two Steppin': I totally am going to click on this pic and purchase it. The little cap sleeve sheath dress is adorable, and would work at the office with a blazer, belt and heels. As well as on the weekends with my favorite red gladiator sandals and a straw fedora. Do it, do it, do it!
Categories: Fashion, Prairie Wife Style
Tags: