Preventive Mastectomy: The Stress Sweat is Real
Posted December 4, 2018 by Prairie Wife - 9 comments
I thought a lot about what to title this post.
At first I thought Preventive Mastectomy: ANXIETY would be a good title…but really it doesn't accurately describe my emotions as I went down to Denver last week for my two-year follow-up appointment.
Crazy right?
Two years ago I had my last of three surgeries and I was finally done with my preventive mastectomy journey.
Well, kind of done.
Anyone that goes through this process should be warned that just because you're done with the surgeries doesn't mean that you are "done."
Last week was a prime example of that.
I love my doctors and am 120% happy with my results. I can do everything I could before my surgery. Run, yoga, hike, snowshoe and ski. After over a year of hard work I can even wipe the table clean even when it is covered in dried up oatmeal, and use the push down soap dispensers in public restrooms…the struggle is real guys.
I can go days, and I may even say weeks, without feeling that darn stabbing nerve pain. I feel more comfortable wearing tight and/or low-cut clothing. I actually feel like my breasts belong to me, are a part of me, rather than just something that is there.
Yet, there I sat in the waiting room of my breast surgeons office with a whole lot of stress sweat gathering up in my armpits. I wasn't anxious! I was excited to see her as we've become genuine friends through all this.
But, there my armpits were…telling another story.
So I took some time to breathe. To allow myself to keep feeling uncomfortable rather than shove it away. This is of course was the advice of both Guru Joe and Brene Brown who have both wisely said that you need to let yourself to feel all the feels (good and bad) and then keep moving forward with the new knowledge you've learned from the experience.
I think it's fair to say that most of my time spent in Denver was stressful. A year of doctors appointments and surgery every three months took its toll. Yes I'm done with all that, but it was a huge part of the last few years of my life. I was so set on pushing through and getting to the end of my journey, that I spent 2016 ignoring how scared I was. Instead of allowing myself to feel all the feels I put on my big girl panties and charged forward.
Which is OK, I think I really had to at the time.
I was shocked when I felt so much emotional fallout the year after my surgeries.
When all the hard parts were done.
That's why I wanted to write this.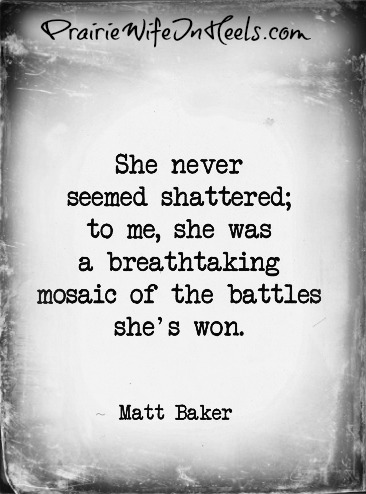 For other women that are going through their own preventive mastectomy journey, or preparing to.
When you're in the middle of it, it's survival mode.
Do what you need to survive.
NOTE: As long as it is not harming you or those who love you.
I refused to schedule the Cowkids in any Summer activities, said no when I knew I needed to rest, and took some time to cry and wallow when it was all too overwhelming.
Don't be surprised if when things have settled down you suddenly feel emotionally exhausted, angry or even depressed.
When our bodies finally heal, I think our brains heave a big sigh of relief and then let go of all the crap they hung on to before because they knew it would be too much.
I'm sure there is some super technical explanation you can get from a licensed therapist. It would sound way more professional that what I typed, but I'm going to stick with my words any way.
Amazingly enough, when I acknowledge that being at the doctor's office reminded me of how dang hard 2016 was for me…I was able to relax a bit. I took some deep breaths and let myself remember those tense meetings hearing about how I could be left with no feeling in my chest, learning that I wouldn't be able to use my arms for weeks at a time.
Then I sat up straight and took some time to feel proud.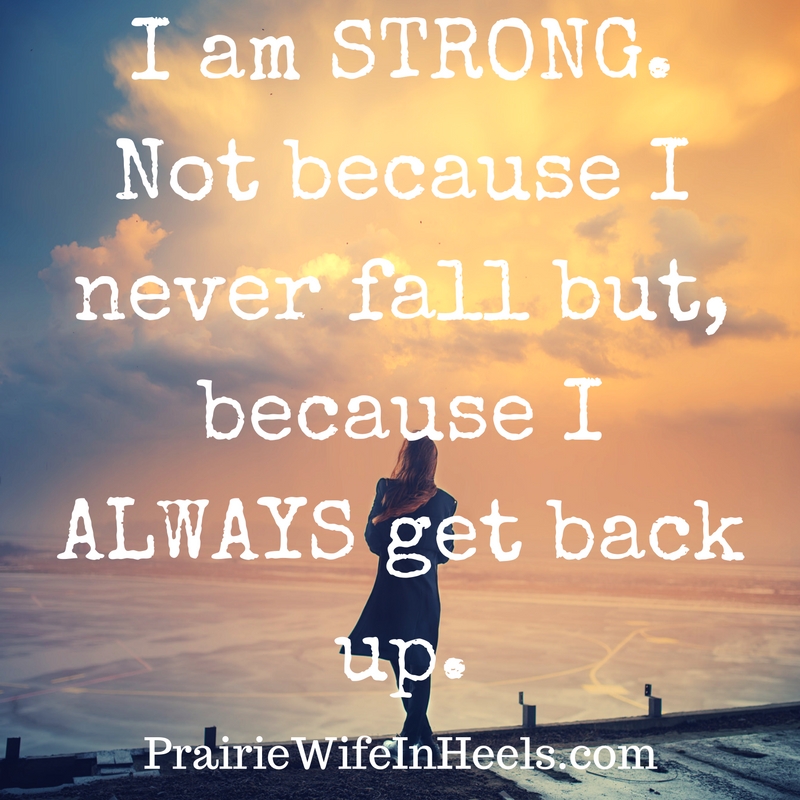 After all, here I am 2 years later. Looking amazing, feeling even better and charging forward…ready to continue to spread my message of grit and grace.
Yes, the stress sweat was real.
But, so was the knowledge that I am #strongenough
Categories: Preventive Mastectomy, Support
Tags: , #strongenough, breast cancer, doctors, mastecotmy, preventive mastectomy, prophylactic mastectomy, Stress