YOU Pick-Prairie Wife of the YEAR 2014
Posted September 19, 2014 by Prairie Wife - 40 comments
In a few weeks PrairieWifeInHeels.com will be celebrating it's one year anniversary! This journey has been absolutely amazing and we want to celebrate with our readers! The whole month of October will be full of fun giveaways along with our regular posts, reviews, and the interviews you've come to love.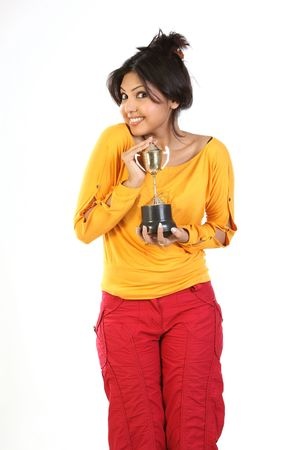 At the end of October we will be featuring the Prairie Wife of the YEAR picked by you, our readers! The Prairie Wife of the YEAR and one of the people who nominated them, will receive an award from PrairieWifeInHeels.com and will give an interview answering questions from YOU our readers! Think hard and feel free to pick a few favorites if you can't settle on just one. I've got a list of some of our most popular (the most hits, shares, and likes) past Prairie Wives and the direct links to their interviews so…check them out and leave a comment in the comments sections nomination the past Prairie Wife that you think should win our Prairie Wife of the YEAR 2014 Award!
Don't forget to use the buttons at the bottom of this post to share this post with your friends and encourage them to vote for your favorite!
PS When we changed over to our new site format in Feb, we sadly lost all the comments on our past posts. So, please feel free to leave new ones 🙂
The following list of Prairie Wives is in no particular order…check out all of our past Prairie Wives by clicking this link  , typing Prairie Wife in our Search bar, or going through our archives on the bottom right of this page!
TallGirlJ shares what it has been like to grow up with a brother who has special needs. Also, read her mother's side of the story too!
Kendra Richards, professional makeup artist to the stars (namedrop-Cindy Crawford) shares her wisdom, her amazing skin primer Heir Atelier AND answered all our reader"s questions!
Katie shared her beautiful family of 10 with us, and her story of how she flew across the world to find three of her children!
In an open and honest interview Amanda shares her story of alcohol addiction and recovery.
Texas Skin Savior shares how she has found her balance doing what she loves, and helping her family.
A young mother shares her story of how she fights for her son with special needs.
General Kathy Wright the first female General in the Wyoming Army National Guard, shared her words of wisdom with us.
Elizabeth journeyed across the world to Africa to help women and children in need.
Nicole shares her family's story of growing up with a mother who has MS, and offers some honest advice about caring for sick parents.
Texas Smiles inspired us all with her story of going back to school to follow her dreams.
Erin took her passion for photography and turned it into a full time career!
A local artist shares the beauty of Wyoming with the world.
One of the original Prairie Wives, Grandma Bea tells us about growing up in the 30's (with lots of great pictures).
Copyright: omkar / 123RF Stock Photo
Categories: Life As It Happens, Prairie Wife of the Week
Tags: , award, Giveaway, one year anniversary, Prairie Wife of the Week, Prairie Wife of the year, winner