Monday #StrongEnough
Posted March 27, 2017 by Prairie Wife - 4 comments
It's been a few week's of up and down around here.
The news that a family friend, one of the Cowboy's dearest friends, a hero of my children, and a legend in the horse world, unexpectedly passed away last week broke our hearts yet again.
Tears are still falling, and prayers are being said.
Once again we are relying on our faith to help us through this. #StrongEnough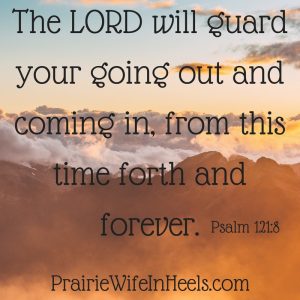 On a happier note my 35th birthday is tomorrow and The Cowboy surprised me with an amazing gift and a wonderful gathering of good friends!
I am truly blessed.
The warm Spring sun has been showing up every few days and I've been able to stick to my running and workout goals to help me achieve my BIG GOAL of a half marathon this fall. #StrongEnough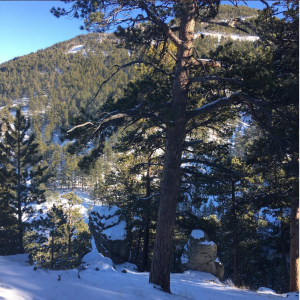 Living in Wyoming we still have some snow in the mountains and I have become a full fledged snowshoeing whore…anyone that wants to go, whenever they go and I can get a sitter, I'm there! I cannot tell you enough how fun it is, how beautiful the mountains are and the amazing workout it gives me. I'm even going to try cross country skiing for the first time ever this week. I'll make sure my friend takes some video because I'm sure there are going to be some funny moments. #StrongEnough
Two of the three Cowkids that are school age have Spring Break this week. Because we just had a family vacation, we have no big plans. I want/need to get a few things around the house done. Like washing windows, moving kids up a clothing size, and some toy purging. #StrongEnough
And I plan to do some fun activities as well. Taking Cowgirl G to Beauty and the Beast is on my list, and hitting a few of the local museums and/or parks depending on the weather. #StrongEnough
Blogwise I'm charging forward using some of your input from this post (you still have time to comment and enter to win some Prairie Wife Gear) and we've got some fabulous things coming up this Spring. I'm making my lists and checking them twice and staying on track! #StrongEnough
If you follow us on Facebook you've probably seen this music video a few times already. I LOVE this song, it makes me smile and dance every single time I hear it…so I'm sharing it yet again in hopes that it does the same for you!
Hope you're Monday is off to a great start, and sending you encouragement.
You are #StrongEnough
Categories: Life As It Happens, Prairie Life
Tags: , #strongenough, death, life, Monday, motherhood, snowshoeing, spring break, support