Mary Poppins' Musings: Back in the UK
Posted November 11, 2016 by Guest Poster - 4 comments
Hello everyone, Mary Poppins again. Or should I say, plain, old boring Vikki…
Now that I am back in the UK – I am just your average nobody. I don't have lengthy conversations with shop assistants, no one comments on my accent and no one knows who I am. I think I got too used to being infamous in the US.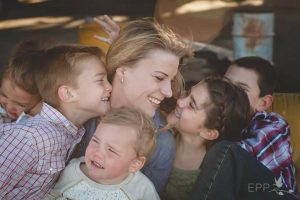 I sat down to make a start on this blog, opened up my Facebook to quickly remind myself of my experiences – and before I knew it, two happy hours of reminiscing had passed! I have so many pictures and videos – looking through them all almost made me feel like I was there again.
In my final weeks in the US, we visited the Denver Zoo (where I finally got to see a bear!), I took a trip to Vegas (where there was SO much to see), had plenty of trips to the lake, had fun making a back-to-school video for the blog, visited a carnival and I got to watch a real American football game.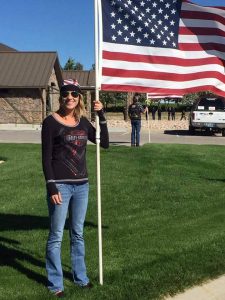 I also got to drive a Corvette, and I met some great friends who took me for amazing rides on their Harley Davidson motorbike. I even attended a Patriot Guard 9/11 remembrance event and stood proud, holding an American flag – a truly unforgettable experience.
The timing of my stay was perfect. It ended just like it had begun, with the kids returning to school, the weather getting colder and Prairie Wife returning to normalcy (machine-like) after yet another surgery. I was so proud of her, I was proud to see Cowboy J getting the school bus for the first time, proud to see him playing in his American Football team and I was exceptionally proud that I got to see LittleMissH move to a "big girl" bed and use the potty for the first time…which really, how funny is it, that these things just about made be burst with pride?!
I can't even begin to explain how much I miss Prairie Wife, The Cowboy and the Cowkids – I even miss Zip, The Wonder Dog! Not to mention the friends I made along the way, they're definitely people I want to stay in touch with for the rest of my life.
Wyoming is truly an amazing place; it's one of the best places I have ever visited.
My mum feels the same way; she can't even watch a TV programme (that may only slightly portray America) without regaling numerous tales of her time there.  Even now, it feels like a dream. The things we saw/experienced – the breath-taking sights, the wildlife, the people, the completely different way of life…  We loved everything about it. We're still eating Ranch dressing too!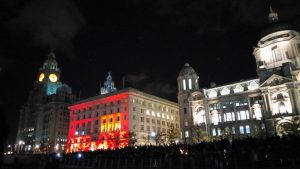 Leaving for the UK was bitter sweet. I was excited to get home and to see my family and friends, but saying goodbye to everyone I had met was so hard. There were plenty of tears shed.
I received some excellent leaving gifts/souvenirs. The "kids" bought me a Wyoming necklace (which I am yet to take off), I was given rattlesnake in a tin (which I am yet to eat), a real rattlesnake skin and two Ginny Butcher original "Wyoming" oil paintings.
Gifts I'll treasure forever.
I am slowly settling back into city life as I write this. It's nice to be back at home. I have been able to appreciate the beauty of Liverpool all over again. It's a very different kind of beauty to Wyoming. There are lots of tall, old buildings and a lot more lights!
But, it's a lot more claustrophobic for me after being on the wide open prairie for so long. I've been taking regular visits to my local park just for the open space.
It was Bonfire Night last week. It's a British tradition where we light fires and set off fireworks on November 5th to commemorate the failure of the November 1605 Gunpowder Plot. I've included some photos of the festivities to show that Britain isn't always dull and boring!
I can't wait to see my Wyoming family again. I am already planning activities for when they come to visit me. I want to take Cowboy J to Alnwick Castle, better known as "Hogwarts" – where Harry Potter was filmed. Cowgirl G must visit during London Fashion Week and the list of places I plan to take Prairie Wife is endless. I'm hoping it won't take them too long to get over here, otherwise I'll have to visit them again myself! I'm already getting withdrawals from them; it's far too quiet here!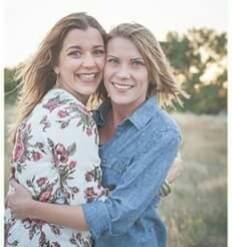 The whole Wyoming experience was a risk, both for myself and Prairie Wife. A lot people thought that we were crazy. Prairie Wife once said, "This could either turn into a happy tears Hallmark movie or a scary Lifetime cautionary tale." In my opinion (and Prairie Wife's, I'd hope), it was definitely a happy tears Hallmark movie – I loved every second and feel that I now have a new family.  I never thought that I would grow so close to complete strangers on the other side of the world, but I truly did. I love them all and I think about them constantly.
People may have been right, it may have been a crazy thing to do – but I'd do it all over again in a heartbeat. Sometimes, as I have proven, risks are worth taking.
Categories: Life As It Happens
Tags: , family, friends, hallmark movie, life, liverpool, Mary Poppins, moving, risks, Travel, Wyoming