The End of an Era
Posted May 1, 2017 by Prairie Wife - 8 comments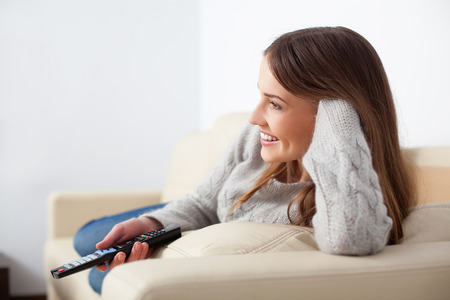 I love watching TV.
Trashy TV, sitcoms, comedy, drama, movies, made for TV movies, reality shows, educational programing…you name it, I'll watch it.
Nine years ago when The Cowboy and I found out we needed to move to our current location, there were three things I insisted on.
An attached garage, air conditioning and DVR (a way to record shows and watch them later). Watching TV is how I relax. With two young children I was missing all of my favorite shows, and DVR would allow me to watch them anytime I wanted! As an added bonus, even with The Cowboy traveling all week, we could still snuggle and watch our favorite shows together on the weekends.
As the years progressed, my list of recorded shows grew longer as more and more awesome TV shows (and Cowkids) were produced.
Soon I had a tragic situation…too many shows and not enough memory. With more and more kids, sleep was becoming less and less and so was my time I could sit on my butt getting caught up on my shows. Having to delete unwatched shows was like having to pick a child to kick out of the house. It physically hurt to delete them…but it was a necessity.
As the years passed the lists never seemed to diminish in length. Recently, I noticed that every time I looked at my DVR I felt almost panicked at the number of shows sitting unwatched. Even with weeks of TV watching with my surgeries I still couldn't stay caught up. The Cowboy could really care less about TV, and would roll his eyes when I complained.
Then it happened. We came back from our vacation to Las Vegas and after a full day of hanging with the kids and getting caught up on laundry I sat down to relax. I turned on the TV and when I went to my list…nothing.
NOTHING.
It was all gone, all of it!
Something had happened while we were gone and my memory card was whipped clean.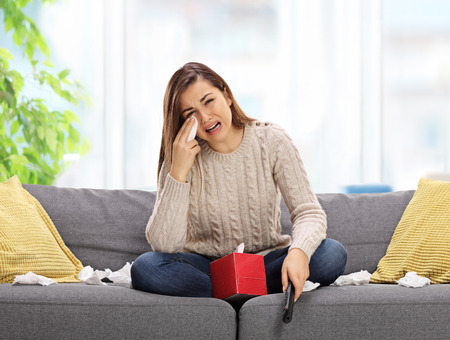 I let out an animalistic howl that brought The Cowboy running. When I told him what was wrong he said "Good, now we can get rid of that stupid satellite TV." I looked at him aghast and said that perhaps now wasn't a good time (he's been bugging me for months to cancel it and just watch Amazon and Netflix). To make things worse, there was something wrong with the search and I couldn't find my shows to start them recording again.
It was agony, pure agony.
For about a week I was lost, and would turn on the TV and listlessly search for something to watch. By the time I started to watch TV it was 8:30pm or later and the pickings were slim. So, I began to head over to Amazon, Netflix and Hulu and started to finish a few programs I had begun when I was stuck hiding in my room recovering from my mastectomy.
In the last month, the only time we've watched real time TV…or any satellite TV at all, was when I stuck the Cowkids in front of Playhouse Disney so I could shower or get some work done.
So, this weekend I finally gave in.
We bought an Amazon Fire Stick and canceled our Satellite TV.
It's the end of an era…don't worry I'll keep you posted with how this little experiment goes.
Categories: Life As It Happens, Prairie Life
Tags: , amazon, cancel TV, free time, netflix, recorded shows, Relaxing, satelite TV, shows, social, television, TV