Prairie Wife of the Week: Jill Kargman from Odd Mom Out
Posted July 31, 2015 by Prairie Wife - 6 comments
Jill Kargman is the quirky yet edgey cool girl we all secretly (or in my case not so secretly) want to be! I first discovered her on Bravo's scripted show Odd Mom Out. She is not only the star but the writer and producer as well. If you haven't watched the show yet, you have plenty of time to get caught up before the Season Finale Airs on Monday August 3rd at 10/9c on Bravo! If you follow us on Twitter you've seen me gushing about how hilarious the show is! Who wouldn't laugh at a line like "A doughnut is just a gay bagel"?
 A few weeks into the show I did a little internet stalking (in a purely platonic way of course) and came upon
Jill Kargman's website
. I was ecstatic to see that
Jill Kargman has written several books
. I promptly purchased and read three of them. And while
Momzillas
was hilarious, my favorite was
Sometimes I Feel Like a Nut
. It's a collection of essays about Jill's life in NYC that spans from her childhood to her life now with three children. I found myself laughing out loud repeatedly! Just the chapter titles alone are hilarious "Babysitters from Hizznell" and"My Vagina Is the Holland Tunnel" are my two favorites!
 I was feeling brave with
the recent success of our mom parody video
so, I sent Jill Kargman an email asking her for an interview. I was thrilled when she said yes (I may have said a few bad words and jumped up and down). I think you'll agree that the resulting interview is not only funny but honest as well. Jill Kargman has been in the trenches and doesn't mind sharing the truths she's learned with us. Her grit and grace as she navigates through her NYC life makes her the perfect Prairie Wife of the Week.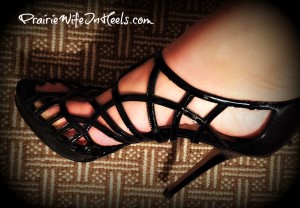 Prairie Wife (PW): First tell us a little about your family.
Jill Kargman (JK): We live in New York city! I was born and raised here and will totally croak here. Unless I'm on vacation when I die. I have three kids, two girls, and a boy: Sadie, Ivy and Fletch.
PW: How would you describe NYC to someone that has never been there?
JK: It's a kaleidoscope of color, energy, music, food, and fun that appeals to all the senses and is an adventure at every turn.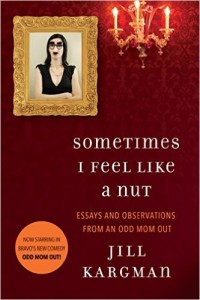 PW: In your book Sometimes I Feel Like a Nut   you talk about some of the harrowing experiences your parents had trying to find you and your brother a nanny (I believe one was a nymphomaniac). As a working mom do you now have a nanny for your children?
JK: My kids are older now so I have a sitter who helps after school juggling activities. The irony is when I really needed a nanny I couldn't afford full-time help and now I could but…I don't need it. The early years were so so hard for me and everyone keeps asking how the adjustment was to go from full-time mom to working 16 hour days, assuming it was a shock to the system. I can honestly say for me, it was WAY harder staying home with the kids. I was so exhausted I would look at the clock and think I would collapse…and it was only 6pm! When I went back to work I felt so exhilarated. I was stimulated by the adult conversations and fun challenges which fed my energy rather than sapping it. I'll never regret those years at home but, they were so much harder than working…for me at least!
PW: So…I have to ask…is all the ridiculousness about getting into the "right school" that you share in your books (and your show Odd Mom Out) true? Do you think where your child attends preschool will have that big of an impact on them?
JK: It's hard, but honestly yes. It should not matter but somehow it does. In a huge city there are tons and tons of options. Sadly there are some that just aren't as much educational as they are a day-care and it's competitive to get spots in the good ones. I know it's bonkers and no, it won't make an impact on their entire lives or anything, but you get caught up in wanting the right fit for your family.
PW: You graduated from Yale with a major in Art History…what led you to writing and now acting on and producing your own show Odd Mom Out?
JK: I actually think it all relates because art history was such a writing intensive major. It was also very visually descriptive which seeded the voice of my novels, setting scenes and places, which was key because New York is both my muse and the character that ribbons through all of my books and my show. I also acted all through college and was never not in a play, so it all felt organic to me, even though it must seem weird to people who don't know me!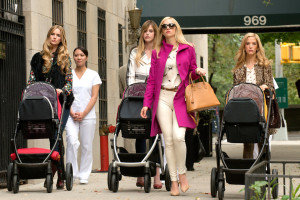 PW: On your show Odd Mom Out (where you are the executive producer, writer, and star) your character is trying to keep level headed amongst the world of the elite NYC "momzillas". In reality no matter where you live it seems like moms are competing against each other. What's your advice for moms that are getting caught up in the "mommy wars".
JK: I truly say ignore the noise and do you own thing. Fuck the rules or the pack mentality– I think it's so creepy when people judge you or get up in y'bidniss. Go to your own beat and don't get swayed by pronouncements of people who shat out a kid before you so think they're experts.
PW: So far my favorite episode of Odd Mom Out is when Brooke gives birth, what has been your favorite episode so far?
JK: "Brooklandia" for sure! I loved taking the air out of any community that creates ways that people "must" do things.
 PW: Have you noticed people (specifically your NYC mom friends) censoring what they say around you now that you are doing the show Odd Mom Out?
JK: Not at all. They're all such cheerleaders and love it and actually dish funny anecdotes right and left!
PW: It seems to me that there is a common theme throughout all of your work about accepting who you are, and not getting caught up in other peoples' ideas of what is correct. Have you gotten to that place yet?
JK: Totally. My character on the show is more insecure than I am. It's based on me at 28 when i was entering the world and was terrified but now I don't give a shit. The freedom of 40 is heaven!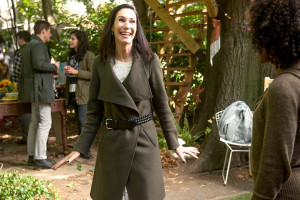 PW: You're a mother of three who has written multiple books and produced, written, and starred in her own show. You also have a tattoo and can often be found at the shooting range letting off some steam. What bad ass move do you have planned next?
JK: Hoping for many seasons of Odd Mom Out to come (a season 2 has been confirmed for summer 2016) and I'm currently writing a follow up to Sometimes I Feel Like A Nut– another humorous essay collection coming out next year.
PW: Any interest in doing a mom swap…I head to NYC and spend a few days living your life…you come on out the Prairie (we would provide the wagon train) and try it out for a weekend? 😉
JK: Unfortunately no – because I can't drive. But you can still come here!
PW: Any last Prairie Wife Words of wisdom?
JK: We're all gonna be dead in 60 years so don't sweat the small stuff and seize the fucking diem!
Categories: Life As It Happens, Prairie Wife of the Week
Tags: , Bravo scripted shows, humor, interview, Jill kargman, Momzillas, NYC, odd mom out, parenting, Prairie Wife of the Week, Sometimes you feel like a nut