Ode to the Gray T-Shirt
Posted August 12, 2015 by Prairie Wife - 12 comments
We all have certain pieces in our closet that we automatically reach for when we aren't sure what to wear. A certain shirt or pair of jeans that will stay resolutely in place through every closet purge. For me that item is a simple gray V-neck T-shirt. I've had dozens over the years, and I am sure I will continue to own a dozen more. My gray shirts always seem to fit just right (not too tight and not too loose) and go with everything…I dare you to find a color that doesn't work with gray! They are easy to dress up or down and never leave me feeling out of place or uncomfortable.
As I stood in my closet two weeks ago, trying to decide what to wear for our radio interview about our mom parody video, I found myself reaching for my old reliable gray T-shirt. I tried to fight my inner demons and wear a floral shirt, but in the end I just didn't feel confident. My somewhat unhealthy attachment to my gray T-shirt led me to create this post. Below are a variety of ways you can wear a gray T-shirt, and I'm sure you'll agree (or I hope you agree) they are all fabulous!
Lazy Day at the Park
This outfit is perfect for taking the kids to the park. Casual and comfy but certainly not slouchy, you won't mind being seen by all the other moms in this cute look. Make sure you tuck just the front of your T-shirt into your shorts to show off your waist!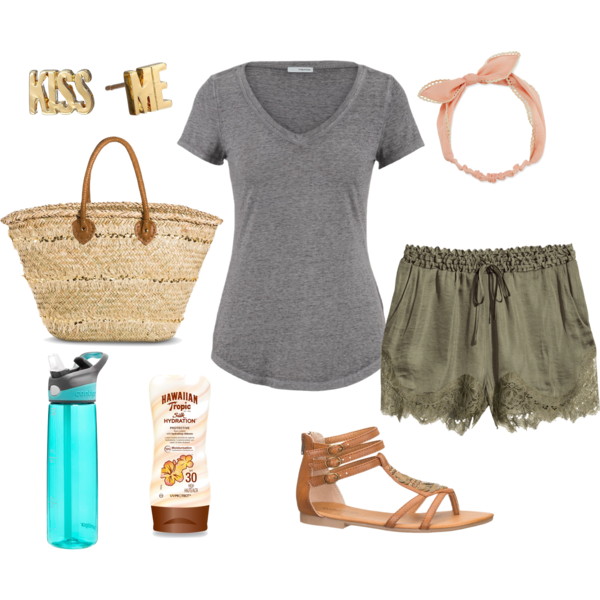 Night Out
This look works for all body shapes and any age. It's appropriate for a fancy dinner or cocktails with friends. The long skirt and heels are trendy yet practical. The bag and matching polish add a pop of sophisticated color and the jewelry adds a touch of edge to this nighttime look.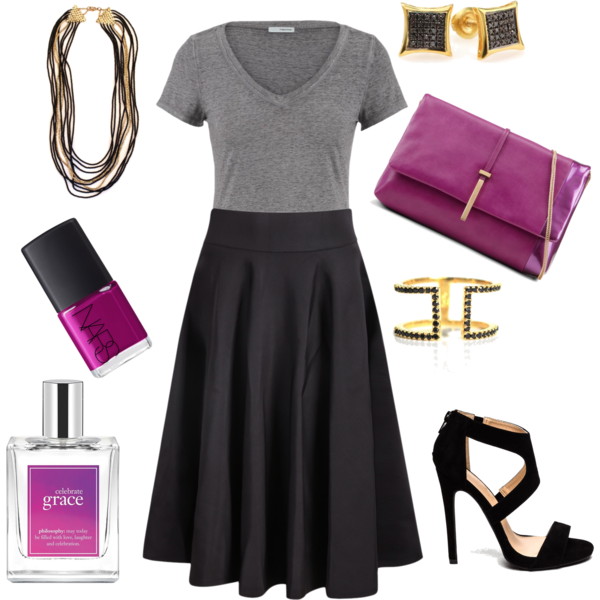 Just Chillin'
This look is my current go-to for play-dates, errands, and even meeting up with The Cowboy for a casual lunch. Adding bright color with the bag, shoes, and watch makes this outfit fun and youthful…without making you look like you're trying to be a teenager. I threw in this awesome coat (hint hint for Christmas gifts) because it's starting to be in the 40's here in Wyoming in the mornings.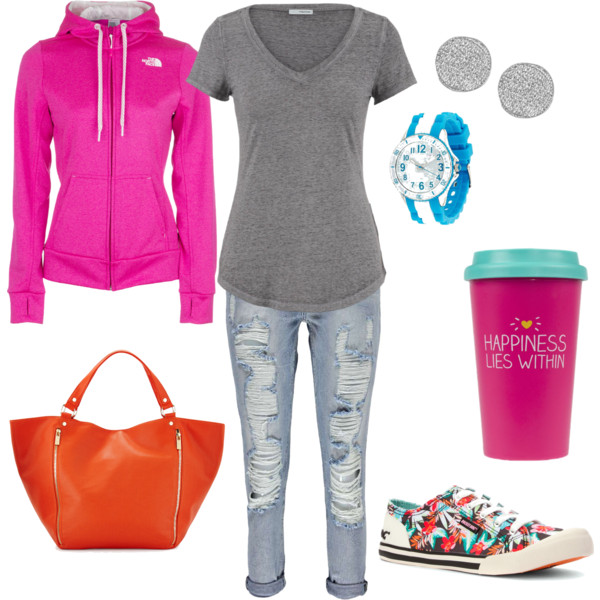 Off to a Meeting
Sometimes you need to look pulled together (no jeans with holes) but still want a casual vibe. This look is perfect for that PTO meeting at school or even an interview with a Prairie Wife of the Week. Notice how lovely the brown, gold and gray go together? I'm telling you gray goes with every color! PS Throw a loose cream or mustard colored cardigan over the look and you're ready for Fall.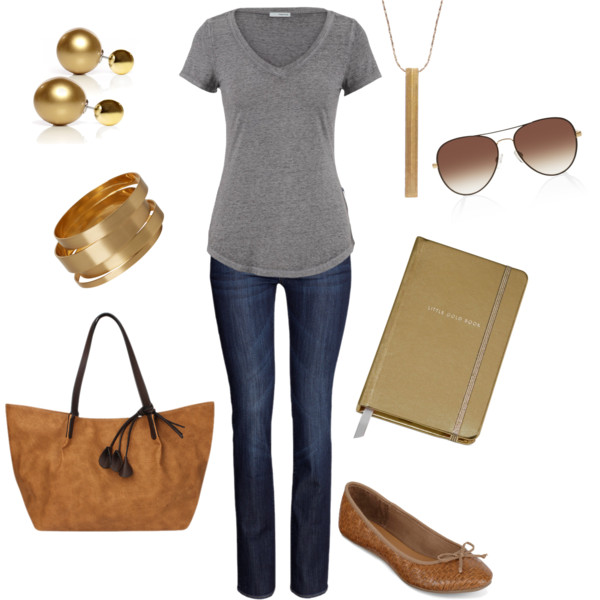 Ready to Work
I love everything about this look. It's all I can do to keep myself from buying that amazing striped blazer! The tailored black cigarette pants and bright red (yet tasteful) accessories all work together to make your simple gray T-shirt work appropriate.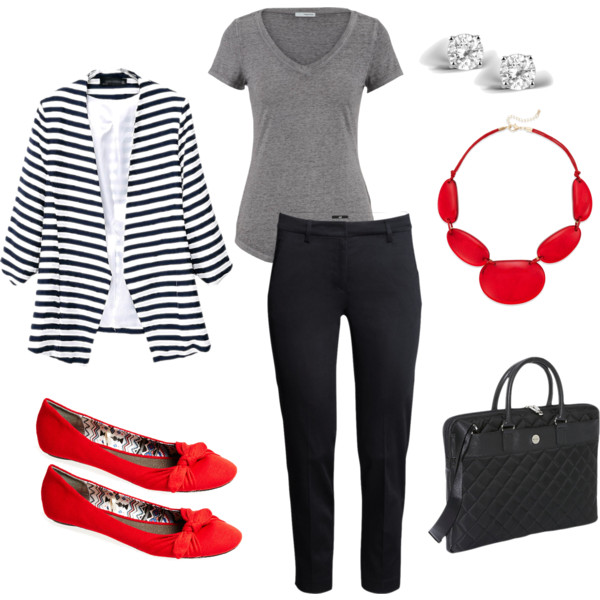 What item in your closet do you always reach for?
Categories: Fashion, Prairie Wife Style
Tags: , casual outfits, Fashion, gray shirt, looks for moms, night out looks, outfit options, trendy clothes, work outfits