10th Annual Pumpkin Carving Contest #giveaway
Posted October 20, 2014 by Prairie Wife - 28 comments
Growing up in The City Ma and Pa didn't do the whole pumpkin carving thing (mostly because it would have been a pain with four kids, as I now know first hand) nor did we trick or treat at night…or even on Halloween. In The City we Trick or Treated the Sunday afternoon before Halloween. When The Cowboy and I first started to date and he invited me to go Trick or Treating at night…on Halloween…with him and his nieces I was thrilled! Much to his embarrassment I came decked out in full costume (Hermione from Harry Potter). He rolled his eyes but put up with my exuberance over the holiday. Little did he know that it would soon become a tradition…
In true Cowboy style The Cowboy turned our annual Halloween Pumpkin Carving into a contest. Pre Facebook we would have friends and family come by and vote. When I joined Facebook we simply posted the pics and hit up our friends to virtually vote. Last year with the beginning of the blog I invited my readers to vote.
This year is our 10th Anniversary of our Annual Pumpkin Carving Contest as well as the One Year Anniversary of PrairieWifeInHeels.com so anyone that votes (simply tell us your favorite in the comments section) gets entered to win a $10 Starbucks Gift Card! As always you can earn more points by following us on social media! Please be honest we DO check to make sure! For this contest we will also be counting people who vote on Facebook or Twitter!
As I mentioned last week The Cowboy and I have a unique way to handle disagreement in our marriage, compromise and taking turns works really well for us. This year it was my turn to pick the theme and I went with Disney. We keep things anonymous and don't say who made what pumpkin (lots of years people are surprised when they learn who made which one). So far the winning tally is The Cowboy 7 and Prairie Wife 2…I've been sneaking up on him the last few years!
Can't wait to see which Pumpkin you vote for!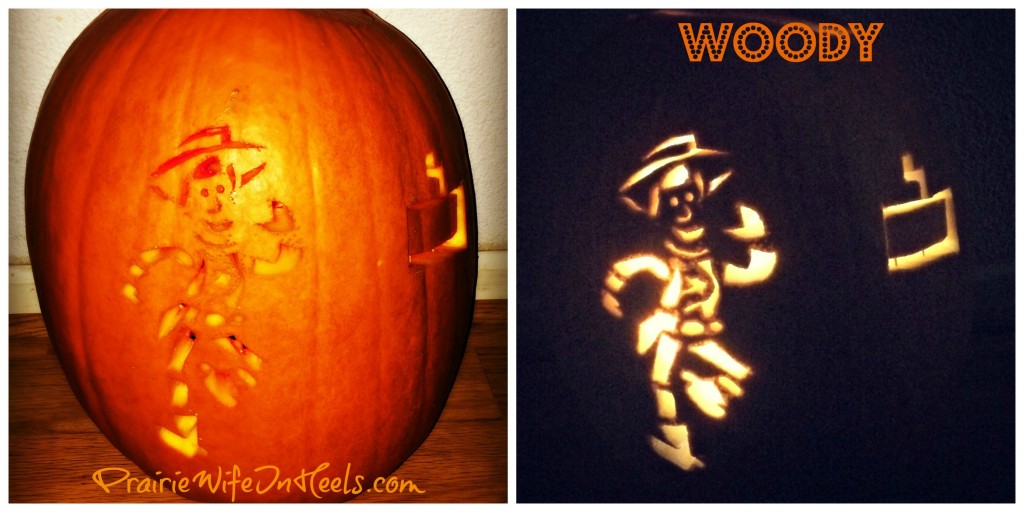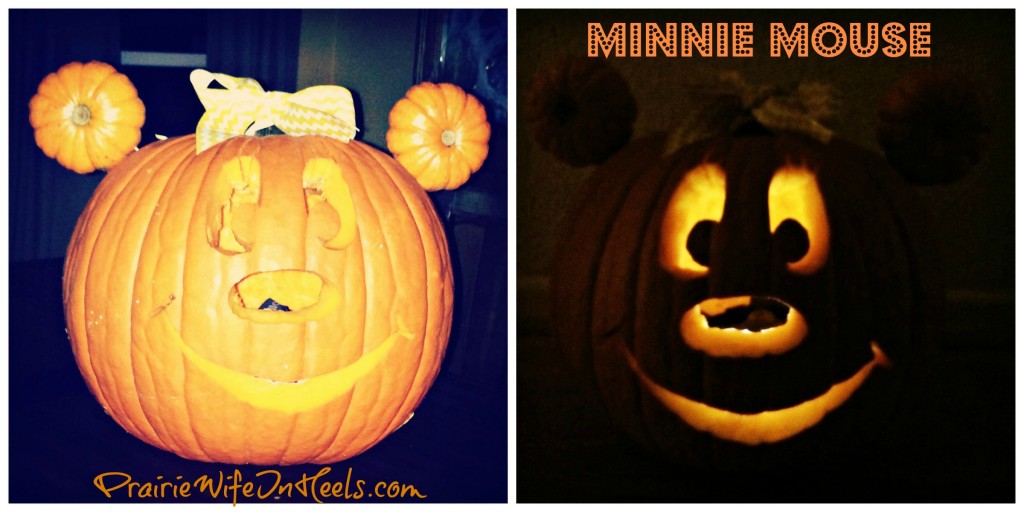 Categories: Life As It Happens
Tags: , contest, family traditions, Giveaway, Halloween, marriage, Pumpkin Carving