When He Looked At Me Like That…
Posted October 27, 2021 by Prairie Wife - 4 comments

"When he looked at me like that, I knew I was bound to follow him anywhere." Christina Lauren
It's a quote I put up to go along with a picture on Instagram the other day.
And I haven't been able to stop thinking about it.
I probably spent 15 minutes scrolling through quotes about following the man you love, and when I saw that one I KNEW it was THE one.
Because I knew, I knew the second I saw The Cowboy that he was my destiny.
I'm not saying we didn't have our ups and downs during our three years of dating before we were married.
Or that there haven't been days…weeks…and yes, even months…where I have woken up and had to mentally make the choice to work for our marriage before I even got out of bed.
But I have followed this man everywhere he has led me, and our family.
From a home in downtown Cheyenne to 10 acres in the middle of nowhere Wyoming where I didn't know a single person…I followed him.
30 miles into the backcountry in Wyoming surrounded by Grizzly Bears and Wolves (not an exaggeration) I've followed him.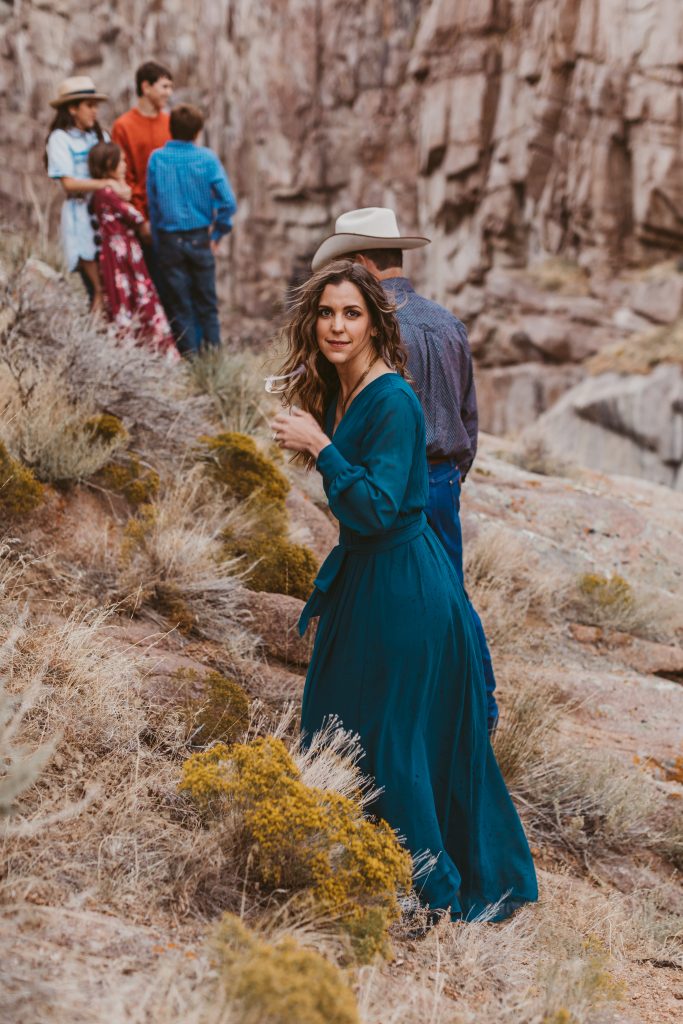 The Cowboy is the leader of our family.
I get that to some people this idea is archaic and oppressive, and that's fine.
After all, the mantra around here is "do what works for your family".
But before you start to roll your eyes, take a moment to think about what makes a good leader.
Sun Tzu, a Chinese general, was quoted as saying "A leader leads by example, not by force."
Brene Brown says "A leader [is] anyone who takes responsibility for finding the potential in people and processes, and who has the courage to develop that potential. It's about [having] the courage to show up when you can't predict or control the outcome."
As a leader, he isn't afraid to make tough decisions, but he also takes time to listen to the rest of us before he makes them.
As a leader, The Cowboy isn't afraid to step back while I charge ahead.
As a leader, he's worked alongside me while we create the life that we dreamed of 20 years ago when we first met…and began to talk about a future together.
And, I will continue to follow him.
"When he looked at me like that, I knew I was bound to follow him anywhere." Christina Lauren
And I'd be remiss if I didn't mention that I LOVE the fact that he looks at me with the same twinkle in his eye and sly grin now after 20 years and 5 kids…that stole my heart when I saw it for the first time in the Beer Tent at Frontier Days.

Categories: Life As It Happens, Prairie Life
Tags: , family, following, leader, marriage, relationships, trust