Prairie Wife Winter Events Calendar 2021/2022
Posted October 29, 2021 by Prairie Wife -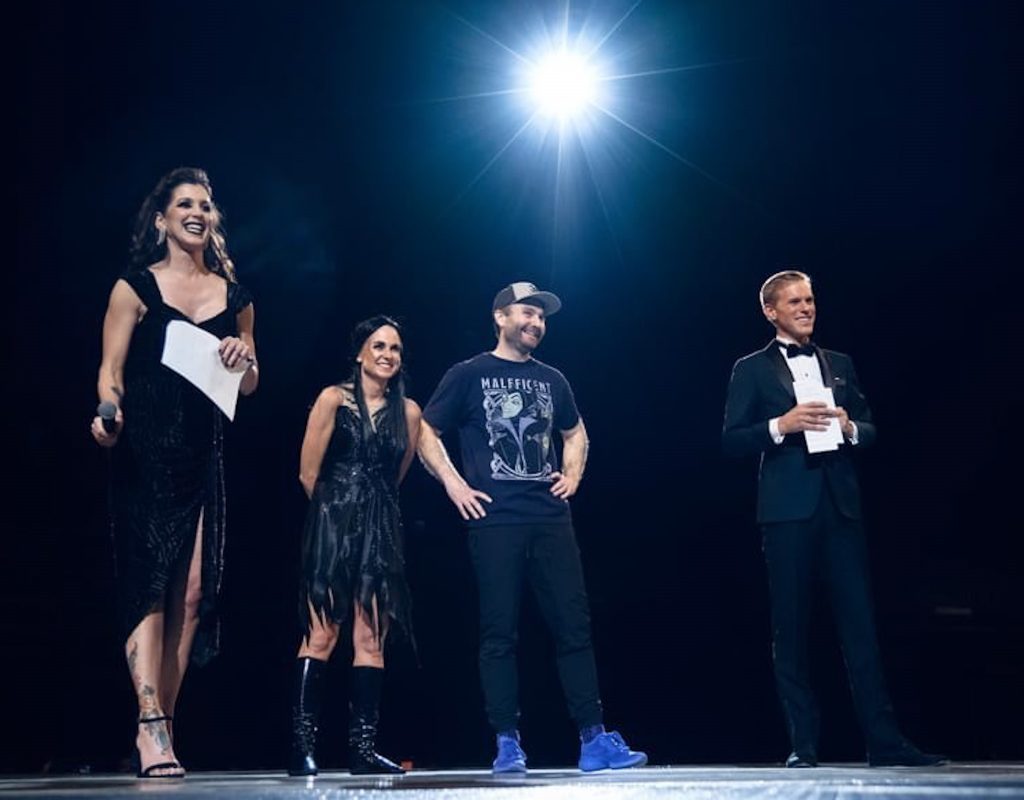 Below is a tentative schedule of Fall Events for 2021 that I will be emceeing or speaking at over the next few months.
All of them are open to the public and most of them still have tickets available.
As more things happen I will continue to update this list of events (and I still have a few open spots).
You can follow this link to learn more about booking me for your next event.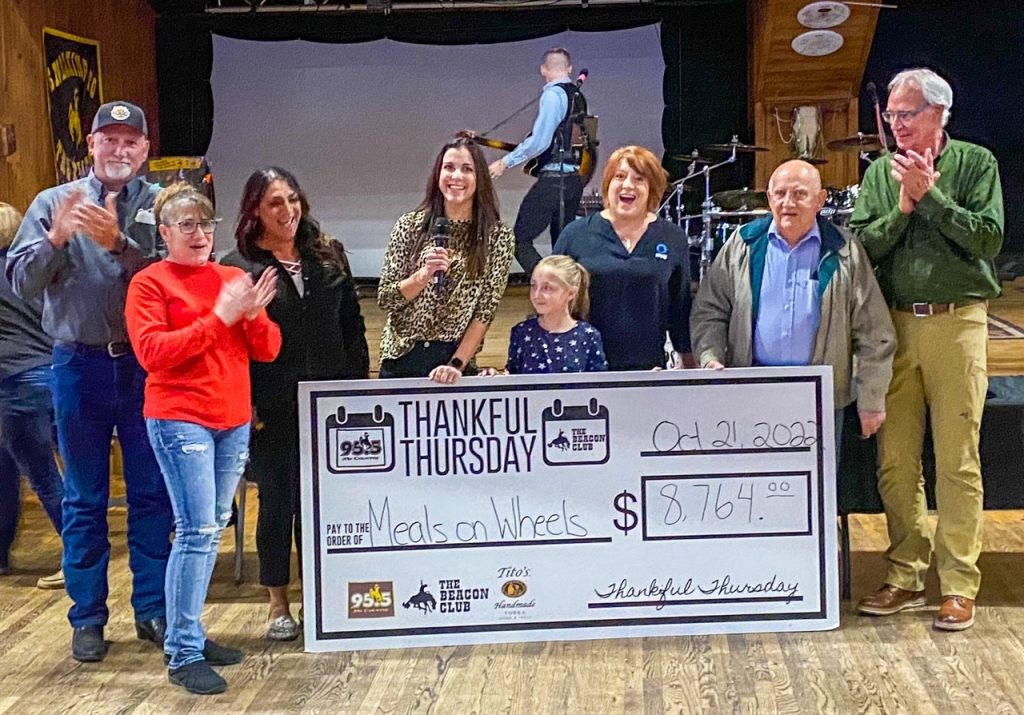 Thankful Thursday's at The Beacon, Every Thursday Sept 9 – November 18 BREAK January 20 – April 14 : Emcee
Join Drew and Prairie Wife from the My Country Morning Show on Thursday nights starting September 9th – there will be multiple chances to win $500 in the bottle draw just for being in the room, and Tito's will generously give the same amount to EACH of our charities to start them off and there is a FREE Tito's cocktail for everyone 21+. The Beacon is smoke-free and this event is family-friendly so gather up your entire crew and show up for live auctions, the infamous Lucky Duck game, 50/50 raffles, and lots of fun and surprises along the way. The party starts at 5 each night, and the live auction gets underway around 6:30.
Paws and Pearls December 4: Emcee
Join us for a 50s themed night full of great food, great people, and a great cause. At the Laramie Peak Humane Society, their mission is to protect, care for, and provide for the reasonable and humane disposition of unwanted or stray dogs, cats, and other animals; assist caregivers and owners of dogs, cats, and other animals in protecting, caring for, and treating animals in a compassionate and humane manner.
Mills Chili Cookoff Challange and Fundraiser Auction January 15: Emcee/Auctioneer
The Mills Fire Department is challenging our neighboring fire departments & local law enforcement agencies to a cookoff of the best chili benefiting the Citizens Relief Fund.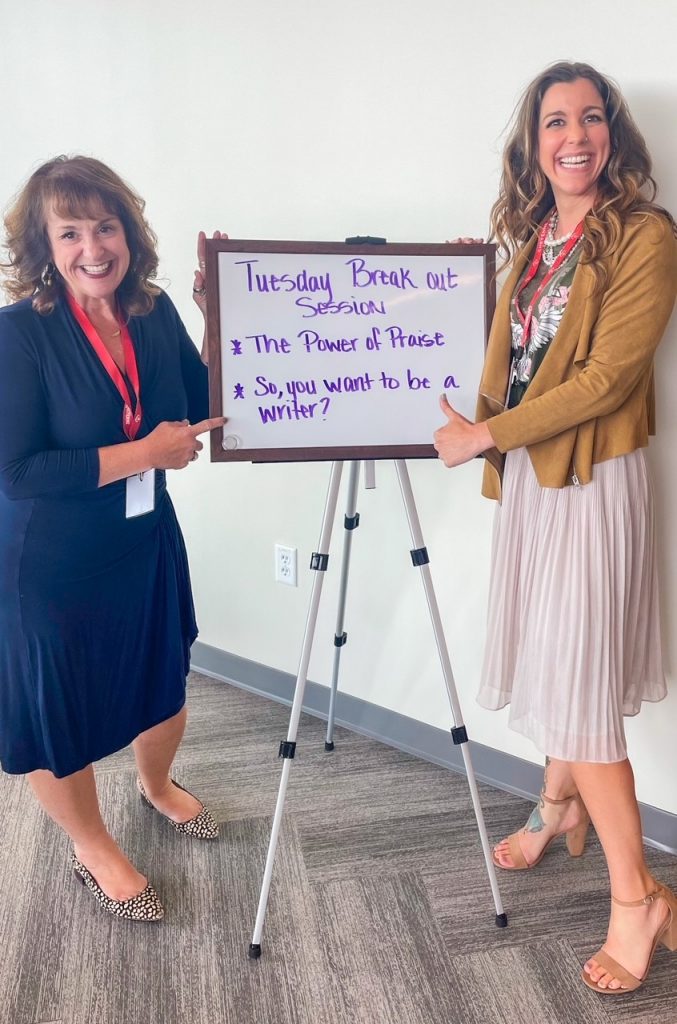 22nd Annual Bubbles, Baubles & Beans Benefiting Meals on Wheels January 28: Emcee
Sip and sample soup and chili from 4 to 8 p.m. on January 28th at the 22nd Annual Bubbles, Baubles, and Beans benefiting Meals on Wheels! This year's event will be held at the Industrial Building at the Central Wyoming Fairgrounds! Come taste the chili and soup of up to 28 local chefs. YES the AWESOME "Pot O' Beans" raffle is back again this year with 31 chances to win CASH prizes. All proceeds will be used to purchase food supplies for our local Meals On Wheels' program.
Olivia Caldwell Foundation Butterfly Ball and Adult Prom January 29: Emcee
The 5th Annual Butterfly is all about dancing the night away to the sounds of a Live DJ, heavy hors d'ourves, a photo booth area with renowned local photographer Ben Winckler, Spin The Bottle Wine Pull, ​a Prom King & Queen Competition, a HUGE silent auction, and tons of opportunities for fun! This year's theme will be: BLACK & WHITE.
The Boys & Girls Clubs of Central Wyoming's 2021 Reverse Raffle and Auction, will be held at the Ford Wyoming Center. Enjoy a plated dinner, silent and live auctions, and keynote speaker NFL Legend Terrell Owens. What is a Reverse Raffle? At the beginning of the evening, all guests fill out a "Golden Ticket" which goes into a hopper. Throughout the evening, names will be pulled from the hopper at random; these names will no longer be in the running for the $5,000 cash prize. The last ticket remaining in the hopper will win $5,000.
I hope to see a lot of familiar faces and these Winter 2021/2022 Events.
And once again, I'd love to help you as your emcee or speaker at your next big event!
 Follow this link to learn more or email me at prairiewifeinheels@hotmail.com with any questions or requests.
Categories: Life As It Happens, Prairie Life
Tags: , blogger at work, emcee, find Prairie Wife, hire speaker, speaker, winter 2021 schedule, winter 2022 schedule