What Does Healthy Look Like For You?
Posted September 29, 2023 by Prairie Wife -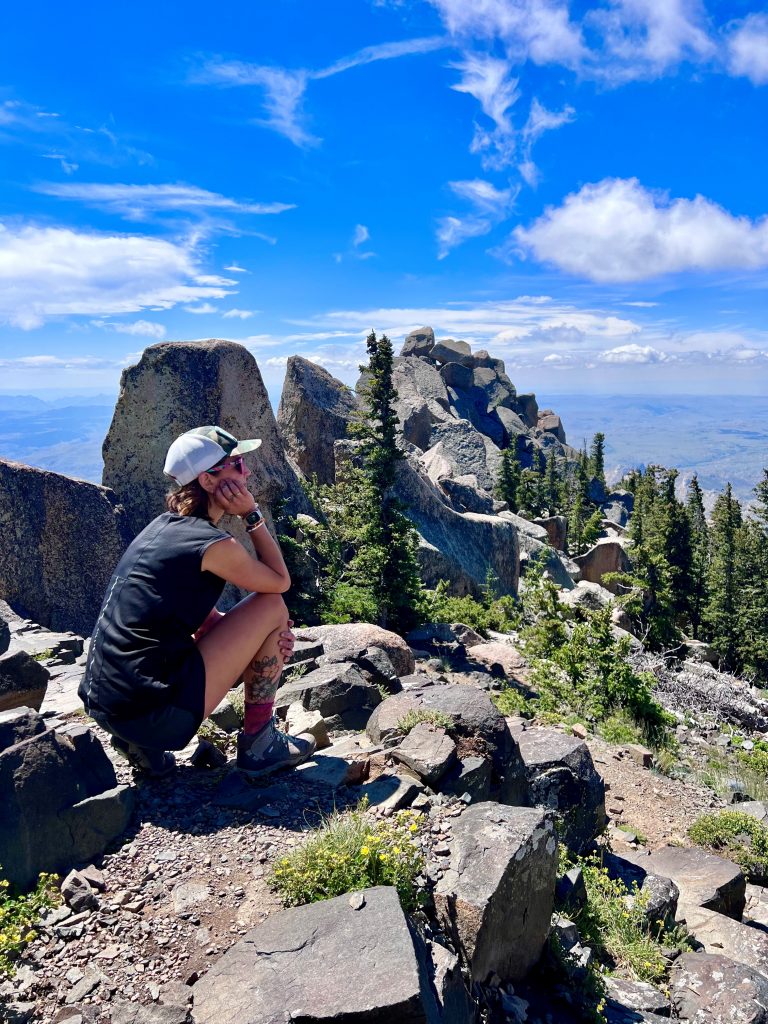 What does healthy look like for you?
It seems like a straightforward question, right?
I bet many of you had at least 3 or 4 different answers to the question pop into your head right away.
For some of you, the answers are all related to your physical health.
For others, I'm guessing your mind went right to your emotional health.
Some common answers may be:
"moving more"
"dropping 15 pounds"
"drinking less alcohol and/or caffeine"
"creating healthy boundaries"
"taking more time for self-care"
"consistently taking my medication"
"less negativity"
"scheduling more time for friends"
But now I want you to stop and really think about the question again…
What does healthy look like for you?
This question has been on my mind a lot over the last few months.
I've had some mental and physical health issues that have forced me to pause and take a deeper look into my health.
After over a year of significant improvements, thanks to a new doctor, I found myself back to where I was before I started…if not worse.
I likely wouldn't have even registered the change if I hadn't experienced an entire year of feeling better than I have in over a decade!
But now I feel weighed down by these negative changes.
I have fantastic doctors who listen to me (which is a blessing I don't take for granted).
A relatively "easy" surgery should help all the issues, but I can't have the surgery until the end of November due to my schedule. We already have several solutions if the surgery doesn't fix everything, but there are still two more months of feeling meh ahead of me.
Last Monday, I was in so much pain I could hardly walk, and The Cowboy and Cowkids had to step up and handle all the things for a few days until  I was able to get my energy back. I hate it when they have to do that.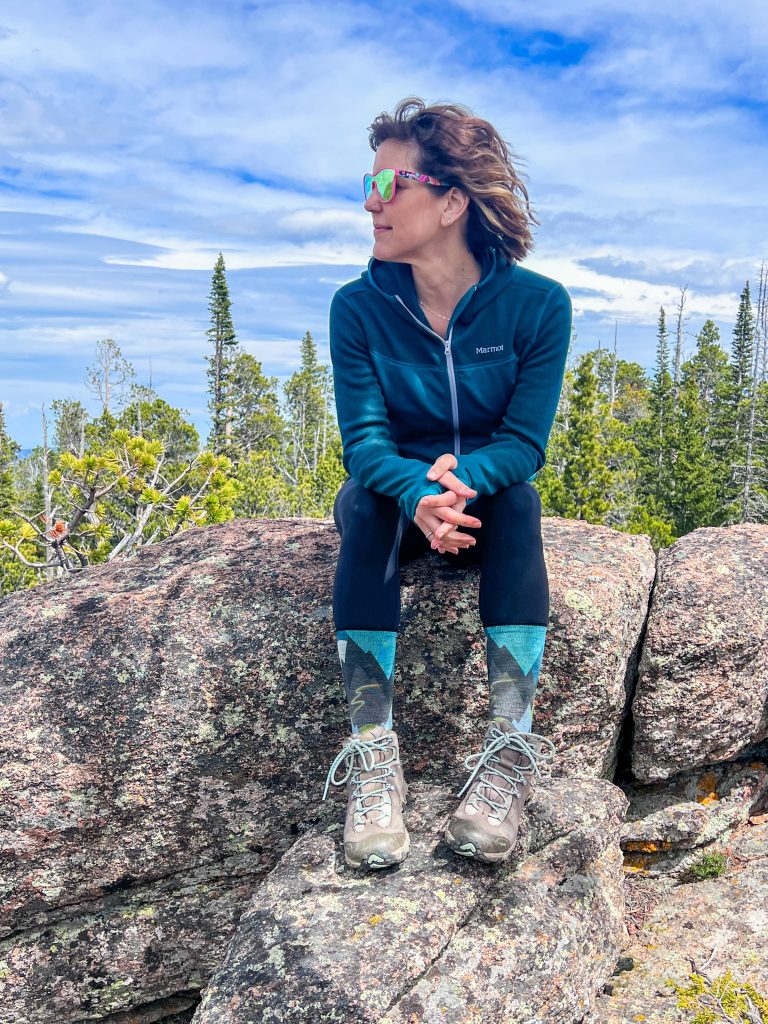 My answer to "What does healthy look like for you?" is entirely different now than it would have been a few months ago.
A few months ago, my answers would have been:
Running more miles (another half marathon, perhaps)
Stronger, more intentional relationships with family and friends
More time spent doing things that bring me true peace and joy
Building my brand #growth
Right now my answers are:
Completing "must do" tasks
Moving three times a week (yes, walking to the mailbox counts)
Getting through the day without a nap
Controlling my emotions when around my family and friends
I'm in what I call survival mode: Do what you must, do what you can, and let the rest go.
And yes, I fully understand that my survival mode may look like thriving to everyone else watching from the sidelines.
I get that my "I'm not doing well" may look like "I don't know how she does it all" to others…
And it's precisely this attitude that kept me from getting help for over a decade. It's this view that kept me from getting an appropriate diagnosis, and it's this attitude that keeps me from sharing when I'm not doing well.
It's these things that keep me (and perhaps some of you) from ever asking for help.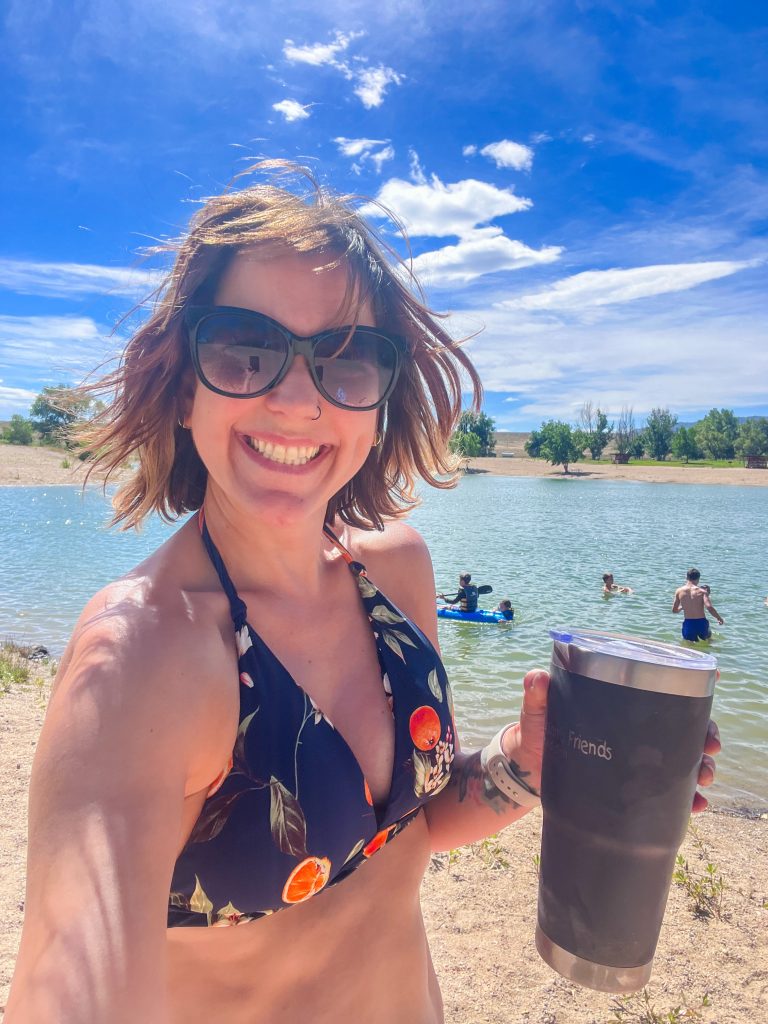 "Yes, there is definitely something wrong. But you're doing more than most people your age with five children. We're going to leave you alone until you REALLY can't get out of bed anymore or start dropping massive amounts of weight without trying."
This IS a direct quote from some of the best specialists in the nation.
And I tell you what…I wept last year when I found a doctor who actually listened to me, gave me an answer to all my symptoms, and helped me to heal and feel "normal" again.
So, to be back where I was before I found help (and truthfully, a little bit worse) has forced me to think a lot more about what healthy looks like.
It has been humbling.
It has given me more compassion for those around me that are struggling.
It has softened the way I answer others in pain, and it has helped me to reach out to others that I can see hurting without fear.
It has forced me to make some changes in how I work through my days and be more thoughtful about where I put my energy.
I've had to be honest with others about my physical abilities, cancel plans, and scale back goals that I've set for myself.
View this post on Instagram
But when I have a day where I am doing well…you better believe I have a whole new appreciation for what I can accomplish!
What does healthy look like for you?
What are you doing to be the healthy person you want to be?
Maybe, like me, it means admitting you can't do it all right now.
Perhaps it's time to ask for help.
Or maybe it's time to dig deep and find the strength to make minor changes that will lead to significant results.
What does healthy look like for you?
I encourage you to take some time to answer this question honestly and to start working towards the healthy life you've been dreaming of.
#gritandgrace
Categories: Health and Wellness, This and That
Tags: , good enough, health, Healthy, mental health, physical health, rest, support, Women's health