Prairie Wife Virtual Book Club: October 2023
Posted October 3, 2023 by Prairie Wife - 4 comments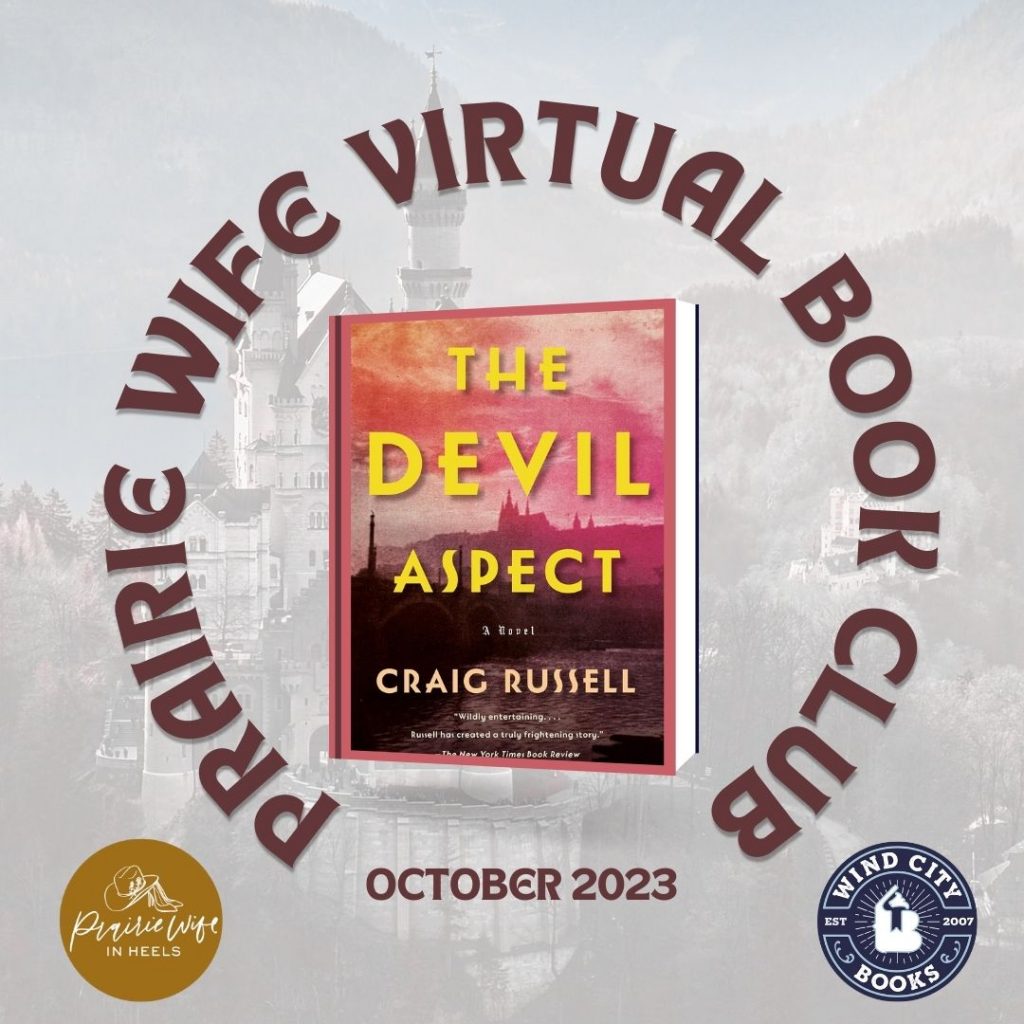 It's time to announce our book for the Prairie Wife Virtual Book Club: October 2023
This monthly Virtual Book Club is all thanks to Wind City Books, an Indie Bookstore in Downtown Casper, Wyoming.
Miranda from Wind City Books can ship you our book club book WHEREVER YOU LIVE, so please use the link provided below to purchase your Prairie Wife Book Club books.
If you're feeling lucky, you can also enter the giveaway at the end of this post to WIN a copy of this month's book. The winner will be chosen on Friday, October 13, so there will be plenty of time for the book to get to you before our Prairie Wife Virtual Book Chat!
So, how does The Prairie Wife Virtual Book Club Work?
It's easy (I promise) and available to ANYONE who wants to join.
You don't need social media because we're doing it all with Zoom!
At our hour-long Virtual Book Club meeting, we will heavily discuss this month's book using the questions given below the review as a guide.
HERE IS THE ZOOM LINK FOR THIS MONTHS VIRTUAL BOOK CLUB: Monday, October 30, 2023, 7 PM MST
Don't forget to enter our GIVEAWAY at the end when you're done learning about our book choice for the month.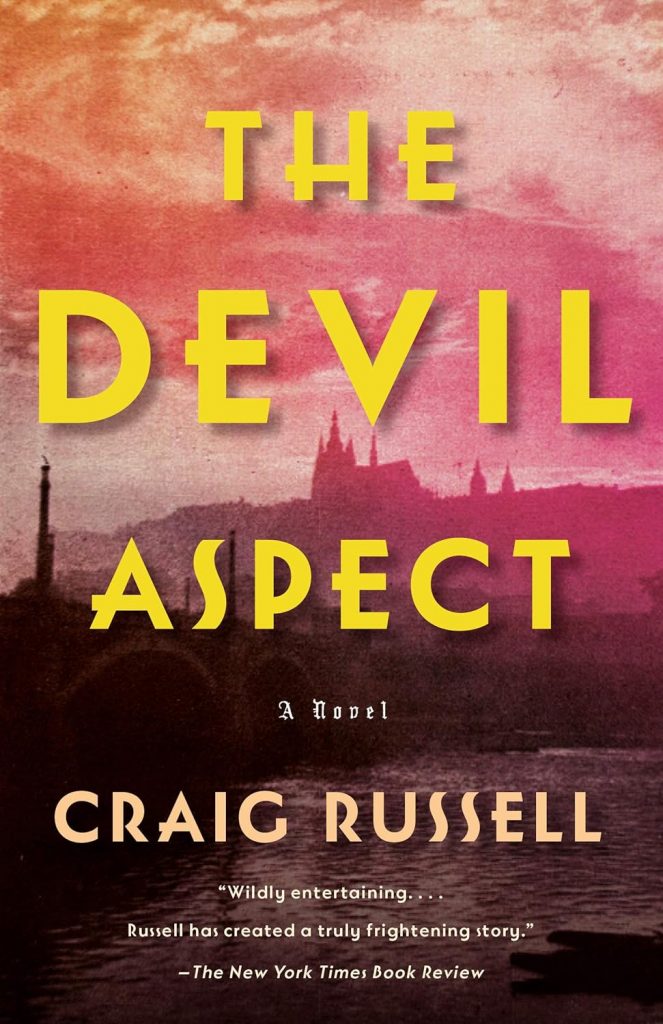 The Devil Aspect by Craig Russell
According to Wind City Books owner Miranda, this book is incredibly terrifying and one of her favorite books ever! We love to do a thriller for October, and it seems that this pick definitely fits the bill. So lock your front door, turn on ALL the lights, grab a cozy blanket, and dive into this month's book!
Here's what the publisher had to say:
Czechoslovakia, 1935: Viktor Kosárek, a newly trained psychiatrist who studied under Carl Jung, arrives at the infamous Hrad Orlu Asylum for the Criminally Insane. The facility is located in a medieval mountaintop castle surrounded by forests, on a site that is well known for concealing dark secrets going back many centuries. The asylum houses six inmates–the country's most treacherous killers–known to the terrified public as the Devil's Six. Viktor intends to use a new medical technique to prove that these patients share a common archetype of evil, a phenomenon he calls The Devil Aspect. Yet as he begins to learn the stunning secrets of these patients, he must face the unnerving possibility that these six may share a darker truth.
Meanwhile, in Prague, fear grips the city as a phantom serial killer emerges in the dark alleys. Police investigator Lukas Smolak, desperate to locate the culprit (a copycat of Jack the Ripper), turns to Viktor and the doctors at Hrad Orlu for their expertise with the psychotic criminal mind. And Viktor finds himself wrapped up in a case more terrifying than he could have ever imagined.
PREP QUESTIONS FOR OUR VIRTUAL BOOK CLUB MEETING
What do you think of the book's title?

How does it relate to the book's contents?
What other title might you choose?

Which character did you relate to or empathize with the most?
Did you agree with the characters' decisions?
Which twist surprised you the most?
Did the book spook you, or get under your skin, in any way?
How did it impact you?

Do you think you'll remember it in a few months or years?

Are there lingering questions from the book you're still thinking about?
To enter the GIVEAWAY all you HAVE to do is let us know in the comment section below why you want to read our October 2023 Book Club Pick "The Devil Aspect"
You can earn more points towards the giveaway using the Rafflecopter form below.
Want another scary book to read? Try last October's Book!
Categories: Book Reviews, Reviews
Tags: , book club, craig russel, the devil aspect