Prairie Wife Virtual Book Club: October 2022
Posted October 4, 2022 by Prairie Wife - 11 comments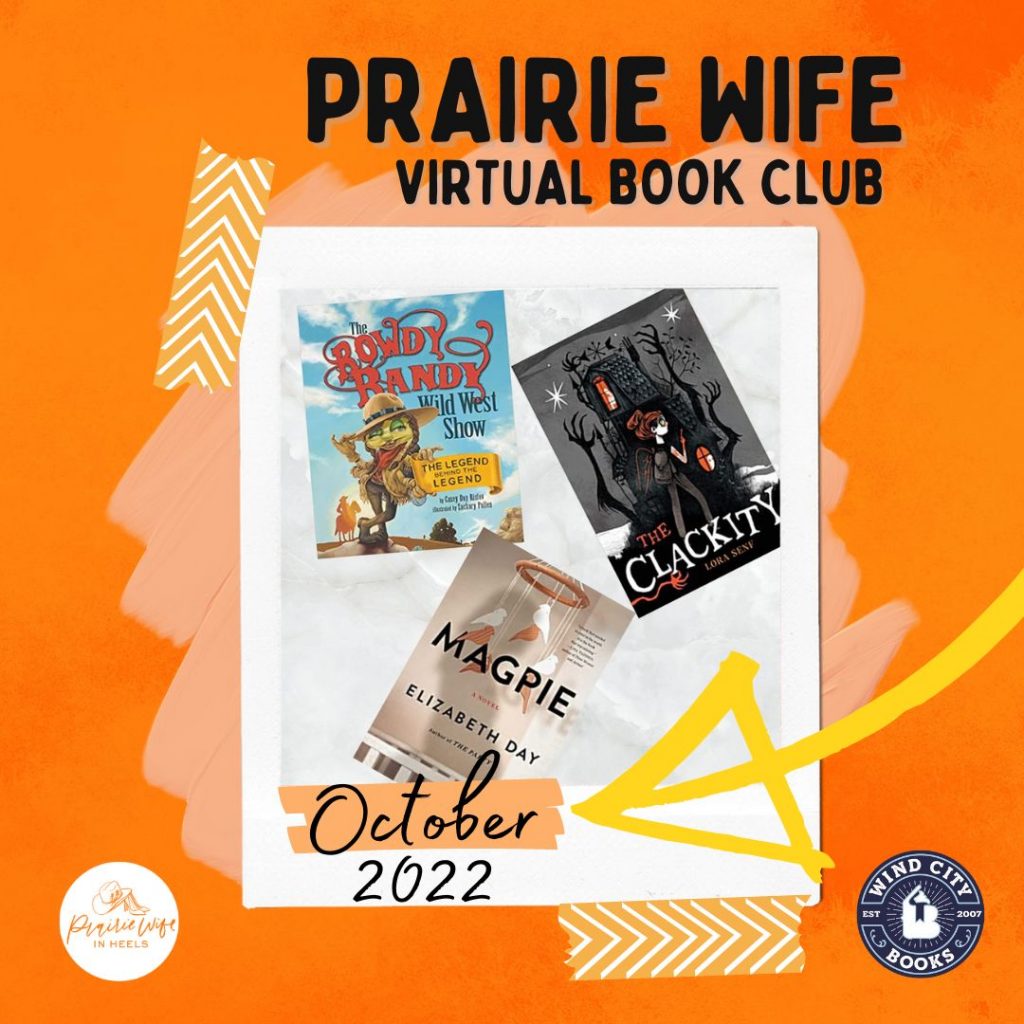 I. Am. So. Excited. After weeks of waiting it is NOW finally time for the Prairie Wife Virtual Book Club: October 2022!
This monthly Virtual Book Club is all thanks to Wind City Books, an Indie Bookstore in Downtown Casper, Wyoming.
We will have three monthly books as part of our Prairie Wife Virtual Book Club.
One Children's Book, one Young-Adult Novel, and one Adult Novel. The genres will change each month, so we make sure we have a little something for everyone!
Thankfully Miranda from Wind City Books can ship you our book club books WHEREVER YOU LIVE, so please use the links provided to purchase your Prairie Wife Book Club books.
If you're feeling lucky, you can also enter the giveaway at the end of this post to win ALL THREE BOOKS. The winner will be chosen Sunday, October 9th, so there will be plenty of time for the books to get your way before we have our Prairie Wife Book Chat.
So, how does The Prairie Wife Virtual Book Club Work?
It's easy (I promise) and available to anyone who wants to join.
You don't need social media because we're doing it all with Zoom!
The Prairie Wife Virtual Book Club will "meet" twice a month via Zoom.
During the mid-month chat, we will lightly discuss ALL THREE BOOKS. 
30 Minute Afternoon Virtual Meeting
This month's meeting is Tuesday, October 18 1:15 PM
During our end-of-the-month chat, we will HEAVILY DISCUSS the adult novel.
1 Hour long Evening Virtual Meeting
This month's meeting is Thursday, October 27 7:00 PM
So now that all that business is taken care of, here are the books for the Prairie Wife Virtual Book Club: October 2022!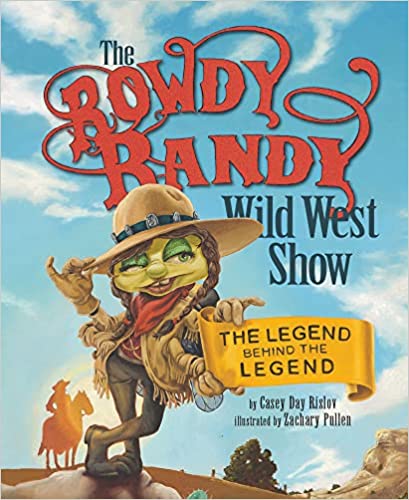 Rowdy Randy And The Wild West Show By Casey Rislov Illustrated by Zak Pullen
Rugged action. Daring stunts. Spectacular showmanship!
Rowdy Randy is back, and this time instead of aggravating all the creatures in her path, she's rounding them up to put on her very own Wild West Show. Now critters from every rock, den, and tree are lining up to audition. And what a show it is! From rope stunts to high jumps and aerial tricks to climbing competitions, this cowgirl's show has got it all. But there is one unwanted character lurking in the shadows who is ready to take credit for everything.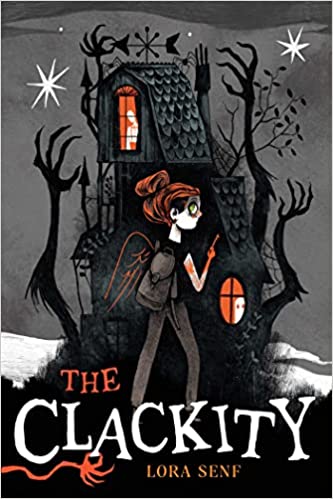 Evie Von Rathe lives in Blight Harbor—the seventh-most haunted town in America—with her Aunt Desdemona, the local paranormal expert. Des doesn't have many rules except one: Stay out of the abandoned slaughterhouse at the edge of town. But when her aunt disappears into the building, Evie searches for her.
There she meets The Clackity, a creature living in the slaughterhouse's shadows and seams. The Clackity makes a deal with Evie to help get Des back in exchange for the ghost of John Jeffrey Pope, a serial killer who stalked Blight Harbor a hundred years earlier. Evie must embark on a journey into a strange otherworld filled with hungry witches, penny-eyed ghosts, and a memory thief, all while being pursued by a dead man whose only goal is to add Evie to his collection of lost souls.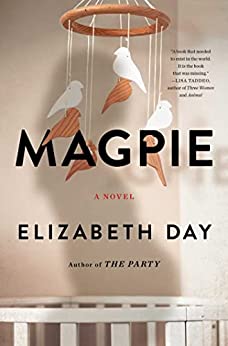 Marisa and Jake are a perfect couple. And Kate, their new lodger, is the perfect roommate—and not just because her rent payments will give them the income they need to start trying for the baby of their dreams.
Except—no one is truly perfect. Sure, Kate doesn't seem to care much about personal boundaries and can occasionally seem overly familiar with Jake. But Marisa doesn't let it concern her, knowing that soon Kate will be gone, and it will just be her, Jake, and their future baby.
Conceiving a baby is easier said than done, and Jake and Marisa's perfect relationship is tested through months of fertility treatments and false starts. To make matters worse, Kate's boundary-pushing turns into an all-out obsession—with Jake, Marisa, and their future child. Who is this woman? Why does she seem to know everything about Marisa and Jake?
In her quest to discover who Kate is, Marisa might destroy everything she's worked so hard to create—her perfect romance, family, and self.
Jake doesn't know the half of what Marisa has created—and what she stands to lose.
PREP QUESTIONS FOR END OF MONTH BOOK CHAT
What do you think of the book's title?

How does it relate to the book's contents?
What other title might you choose?

Which character in the book would you most like to meet?

What would you want to ask them?

Did this book seem realistic?
Sometimes books start off strong but have endings that fall slightly flat. Other books are a little hard to get into at first but end up being enjoyable.

How did you find this one?
To enter the GIVEAWAY all you HAVE to do is let us know in the comment section below which one of these three books are you the most excited to read?!
You can earn more points towards the giveaway by using the Rafflecoppter form below.
Looking for more great books to read? Try this list!
Categories: #GiveAways, Book Reviews, Reviews
Tags: , book club, magpie, prairie wife book club, Rowdy Randy, the clackity, virtual book club