A Long List Of Lovely Books To Read
Posted August 2, 2022 by Prairie Wife - 2 comments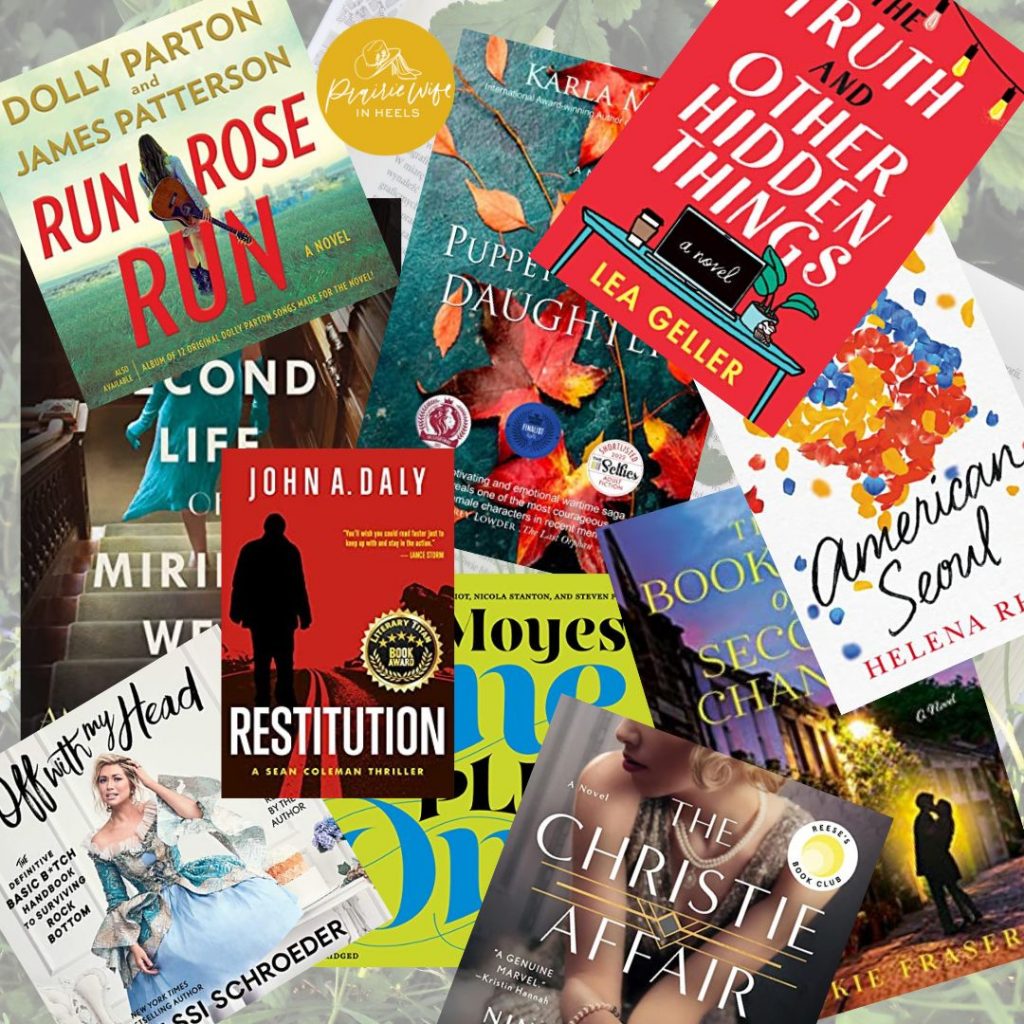 It has been far too long since I gave you a list of lovely books to read, so to make up for it I'm going to give you a looonnnggg list.
In this list of 10 books, there is a bit of something for everyone, from a memoir written by a Korean American ex Pediatrician and modern chick lit about a blogger to historical fiction and thrillers!
If it was a book I "read" using Audible, I'll provide that link for you rather than the actual book, so keep that in mind.
American Seoul is a collection of lyrically written essays about Rho's life growing up as a Korean American immigrant. Rho spent her life trying to meet the expectations of her mother and society…and as a result, finds herself a divorced single mother struggling with her identity. At times heartbreaking and raw, these essays are as educational as they are relatable. In the end, I found myself cheering Rho on and applauding her for her constant pursuit of forming connections between who her family is, who she was, and the woman she wants to become.
The Bookshop of Second Chances by Jackie Fraser
This lovely Scottish romance was recommended to me by a dear friend Sally Ann who has yet to steer me wrong. It's a cozy book that you may want to save for a day when you're feeling a case of the yucks. Thea's story starts out a bit rocky, with the sudden loss of her job and marriage of 20 years. But an unexpected inheritance of a cozy home in a small rural town offers Thea the chance to get away from it all. What starts as a small break turns into a longer stay. A local bookshop run by a cranky distrusting ex-noble offers Thea a source of income and entertainment. There are just enough plot twists in this story to keep you guessing, but rest assured that it all ends perfectly.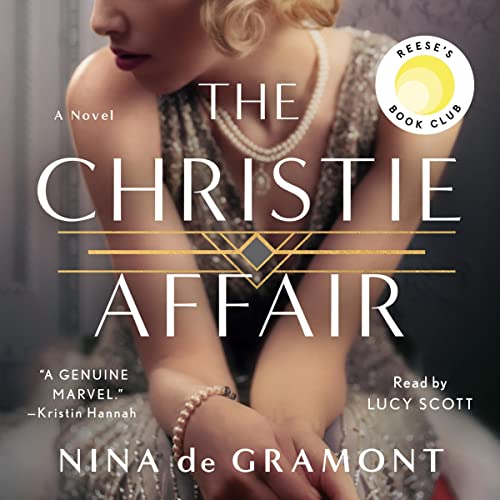 The Christie Affair by Nina de Gramont
This historical fiction novel is filled with intrigue, and the title alone should cue you in on why. Based on the true fact that famous author Agatha Christie disappeared for 11 days in 1926, this book tells what "really" happened to Christie before, during, and after those 11 days. In a series of flashbacks and looks at each day of Christie's absence, the main character Nan (who is the woman that Christie's husband went on to divorce her to marry) shares what led her to the Christie family. I admit that I was totally off base with this book, and while I usually know what's going on and can predict the endings far before they happen…I was shocked over and over! This story of star-crossed lovers and intrigue is phenomenally written and one of the best I've read all year.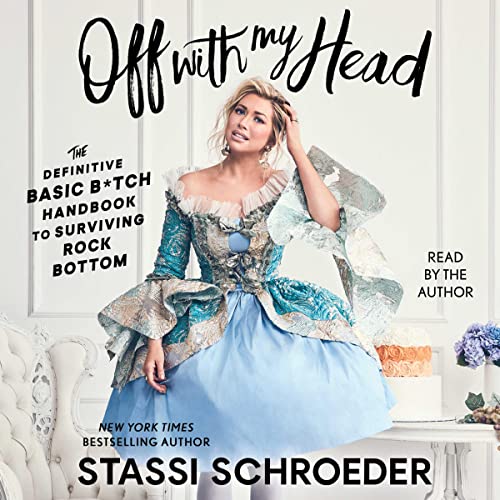 Off With My Head: The Definitive basic B*tch Handbook to Surviving Rock Bottom by Stassi Schroder
I admit that I never got too into the Reality Show Vanderpump Rules, though I have caught a few episodes here and there. I picked this book totally based on the title and then decided I liked Stassi enough to become a fan IRL of her. As someone who is a bit in the public eye myself, I found that I related to a lot that she had to say. And as someone who is totally against cancel culture (I think we all deserve grace and a chance to learn from our mistakes), I felt really bad about what happened to her. Yes, at times, I rolled my eyes at some of her complaints. And only time will tell if she can stick to all of her plans of how she will mother her daughter…but I don't doubt her heart is in the right place. Is this book going to change your life? No, probably not. But, will it entertain you and offer a fresh perspective on a few things? Yes!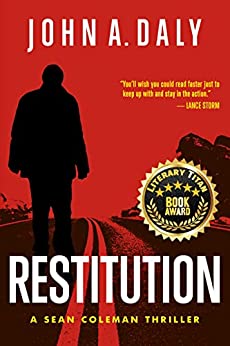 "Meeting" John Daly on Twitter has absolutely been one of the best connections I've made on social media. Not only is he a great source of Political Information, but I became a HUGE fan of his after reading his first book in his Sean Colman series. You may recall that he also wrote a guest post on this blog. I don't have a problem saying that "Restitution" is my favorite book in this series. Yes, a lot of it has to do with the fact that there is a character named after me (and YES Detective Holman IS a badass), but it has more to do with the fast pace of this thriller. Sean Coleman has come into his own throughout the series. While this book finds him still a bit of the bumbling guy we've come to love, I found that he now has a new strength and focus. In "Restitution" he's reunited with his past love and finds himself fighting for not only his life but hers in the Las Vegas desert. The countdown is on, and you'll be holding your breath as you wait to see if help will come in time. I can 100% see this book getting made into a movie, and  I am putting it out there now that I'd be happy to play the role of Detective Holman! Yes, this book ties together characters from Coleman's past, but it can also stand alone.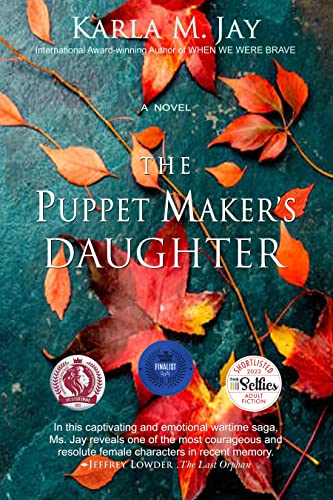 The Puppet Master's Daughter by Karla M. Jay
This is one of the most heartbreaking WWII historical fiction books I've read, which is saying a lot. In this deeply emotional story, you walk alongside 19-year-old Marika and her family as Budapest is slowly but surely taken over by the Nazis. It's a tale of how people fight against embracing the heartbreaking truth in front of them in the hopes that things will stay the same as they used to be. It's also the story of the strength of the human spirit and how much we are willing to risk to stay on the right side of history. Get the kleenex and get ready to sit in deep thought for quite a long time after you finish.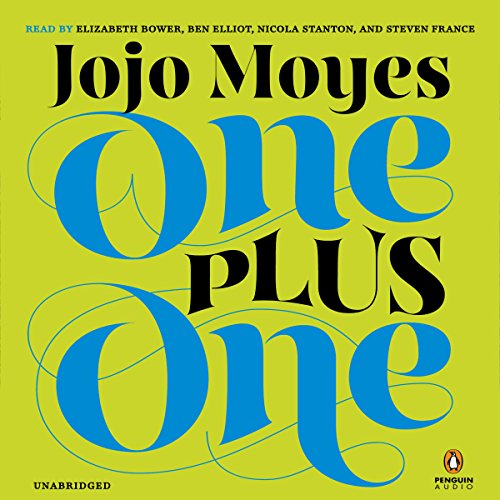 I thought that this was going to be a slightly tragic but mostly light-hearted British Romance novel…instead it was a harsh look at poverty and how it drives people to make decisions out of desperation. Yes, there is some lovely romance…but along the way to a happy ending you'll find yourself deeply feeling for single mum Jess Thomas. "One Plus One" shows that heartbreak and fear don't only belong to the adults dealing with poverty but to the children involved too. Get ready to fall in love with all the characters in this novel, even the big sloppy dog. Despite some tough times and rough emotions, in the end, you'll find your faith in humanity restored.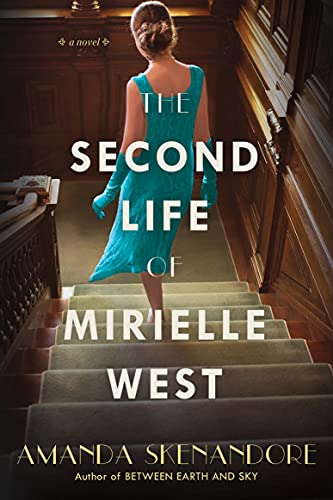 The Second Life Of Mirielle West by Amanda Skenandore
Did you know that there used to be a Leprosy Colony in Louisiana? A place where United States citizens that tested positive for the disease were quarantined away from their families for months and often years at a time. In the 1920's Mirielle is a gorgeous film star who seems to have it all. From a handsome, successful husband to beautiful children and a full staff, she shouldn't have a care in the world. So why does she spend her days in bed and drowning her sorrows with alcohol? When a visit to the doctor reveals that the patch of discolored skin is actually the beginnings of Leprosy, she is swept off to the wilds of Louisiana. It's a brutal change for her and one that forces her to face all of her demons. This tale is full of heartbreak but also shows that people CAN change for the better.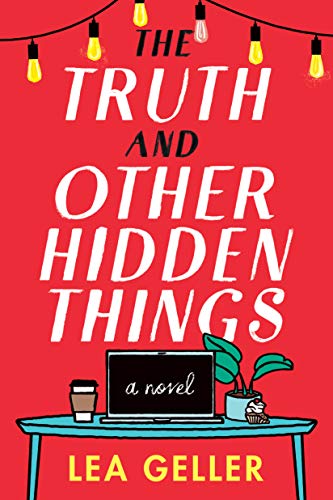 The Truth and Other Hidden Things by Lea Geller
A move from New York City to the tiny hipster towns of Hudson Valley, has Bells Walker finding herself suffering a major midlife crisis. Add two deeply disgruntled teenagers and a surprise pregnancy, and you can see why she was driven to insanity. Her professor husband seems to be thriving in this new environment, and Bells just can't seem to find her place. Until she begins to anonymously blog about the area…and in the process, she begins to reveal some downright dirty gossip. You know it's all going to blow up in her face eventually…but that only makes it more fun to read on and see what happens!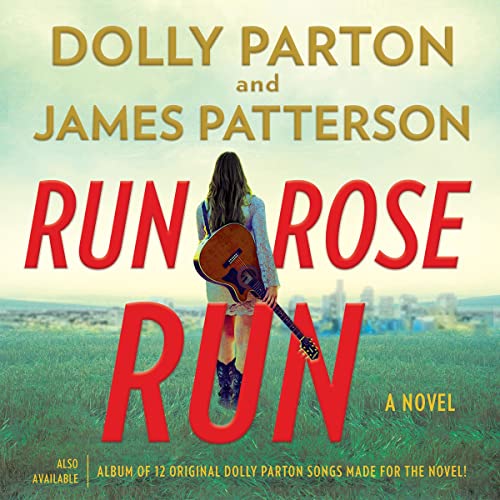 Run Rose Run by James Patterson and Dolly Parton
This might be the best book I've "read" all year. I DO recommend that you listen to it on Audible because the all-star cast (yes that does include Dolly Parton herself) makes this book next level amazing. Rose is running away from her past and into her dream of being a Country Music Star. The end of the book is revealed in the first chapter, but Patterson's captivating writing and knack for plot twists will still keep you guessing until the very end. I admit that my behind-the-scenes knowledge of what it takes to be a successful Country Music Artist is part of what kept me interested in this book…but don't let that deter you. Instead, know that this book is scarily accurate when it describes the process (and pitfalls) of trying to make it in the music industry! This novel is a romance and thriller all twisted up in one, and I have my fingers crossed that they'll make this book into a movie.
Have you read any great books lately?!
Let me know your recommendations in the comments.
Categories: Book Reviews, Reviews
Tags: , american seoul, Book Reviews, off with my head, one plus one, restitution, run rose run, the bookshop of second chances, the christie affair, the puppet makers daughter, the second life of Mireille west, the truth and other things