Prairie Wife Fall 2022 Events Calendar
Posted July 27, 2022 by Prairie Wife -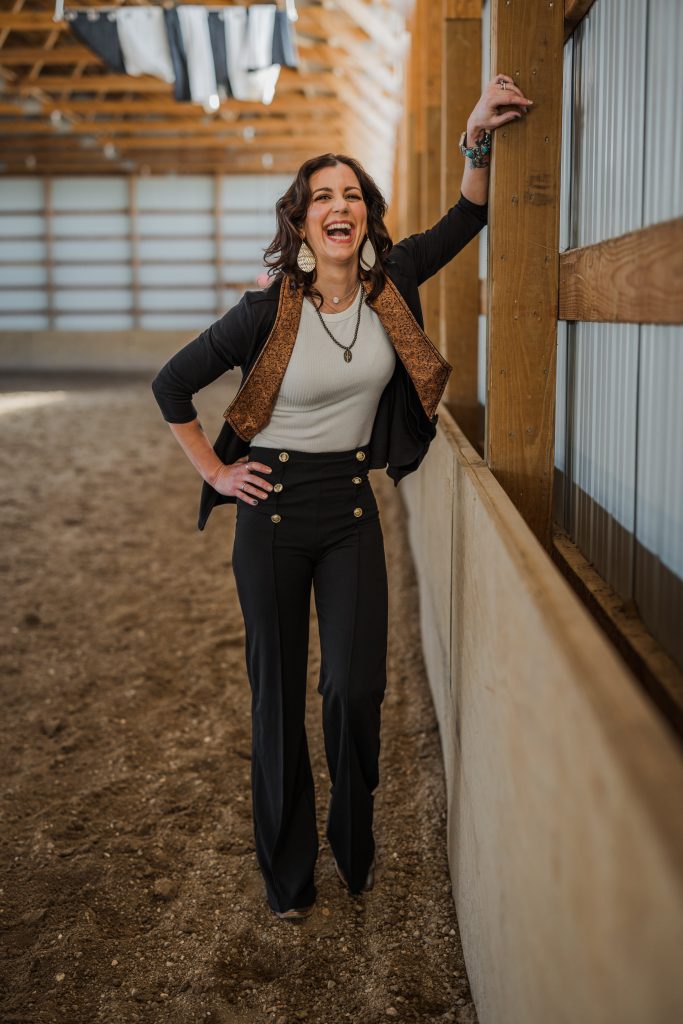 Below is a tentative schedule of Fall Events for 2022 that I will be emceeing or speaking at over the next few months.
All of them are open to the public, and most of them still have tickets available.
This list will be updated as more information and links become available.
You can follow this link to learn more about booking me for your next event.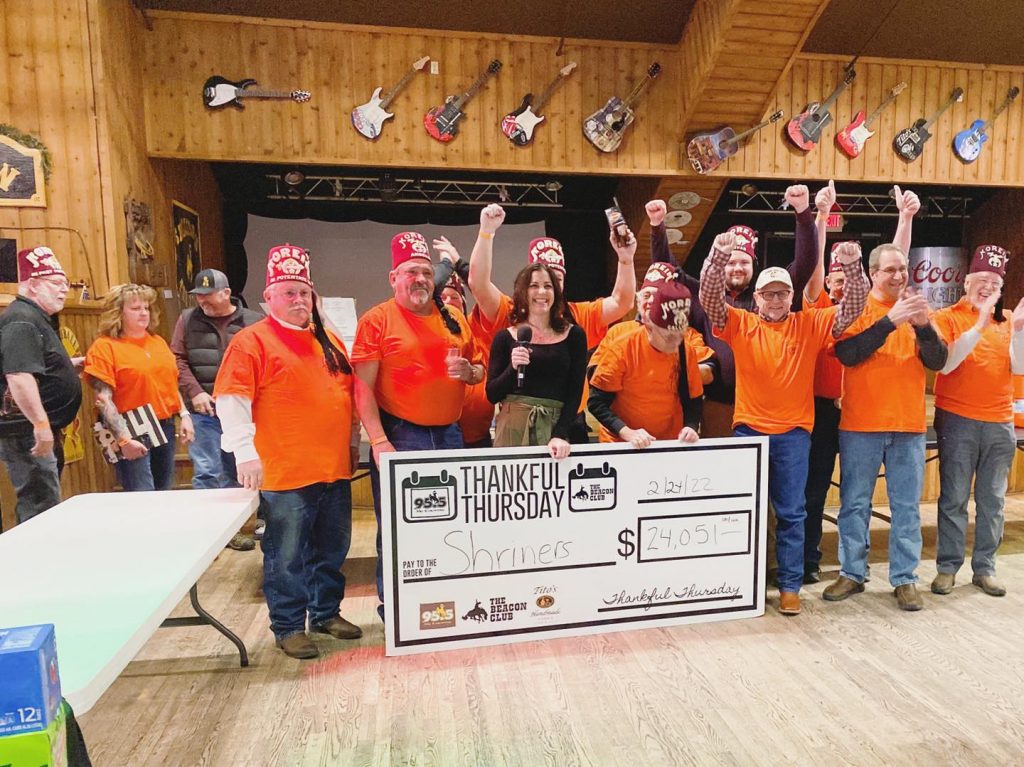 Thankful Thursday's at The Beacon, Every Thursday September 15 – September 29 : Emcee and Auctioneer
Join Drew and Prairie Wife from the My Country Morning Show on Thursday nights at the Beacon in Mills. Every Thursday, there will be multiple chances to win $500 in the bottle draw just for being in the room, and Tito's will generously give the same amount to EACH of our charities to start them off, and there is a FREE Tito's cocktail for everyone 21+. The Beacon is smoke-free, and this event is family-friendly, so gather up your entire crew and show up for live auctions, the infamous Lucky Duck game, 50/50 raffles, and lots of fun and surprises along the way. The party starts at 5 each night, and the live auction gets underway around 6:30.
Beartrap Summer Festival August 6/7 
2022's Beartrap Summer Festival brings a wide-ranging lineup of national and regional musicians to the Hilltop Bank Mountaintop Stage high on Casper Mountain. From traditional roots styles to genre-bending acts that aren't afraid to mix bluegrass with grunge. And we top it off with headliners, Asia featuring John Payne on Saturday and Joe Dee Messina on Sunday.
Olivia Caldwell Invitational Golf Tournament August 12: Emcee and Auctioneer
Each year the Olivia Caldwell Foundation hosts an Invitational Golf Tournament at the Casper Country Club. If you are interested in receiving an invitation to play in the tournament or would like information on sponsoring the event, please contact
Katie Caldwell-Burchett
. Don't miss out on this day of golfing for a great cause, dinner, awards, auction, and 50/50 raffle opportunity! Everyone is welcome to purchase a numbered golf ball (even if you aren't attending the event). During the Invitational Golf Tournament, we will drop all the golf balls from a crane. The closest to the target splits 50% of the cash pot with the Olivia Caldwell Foundation.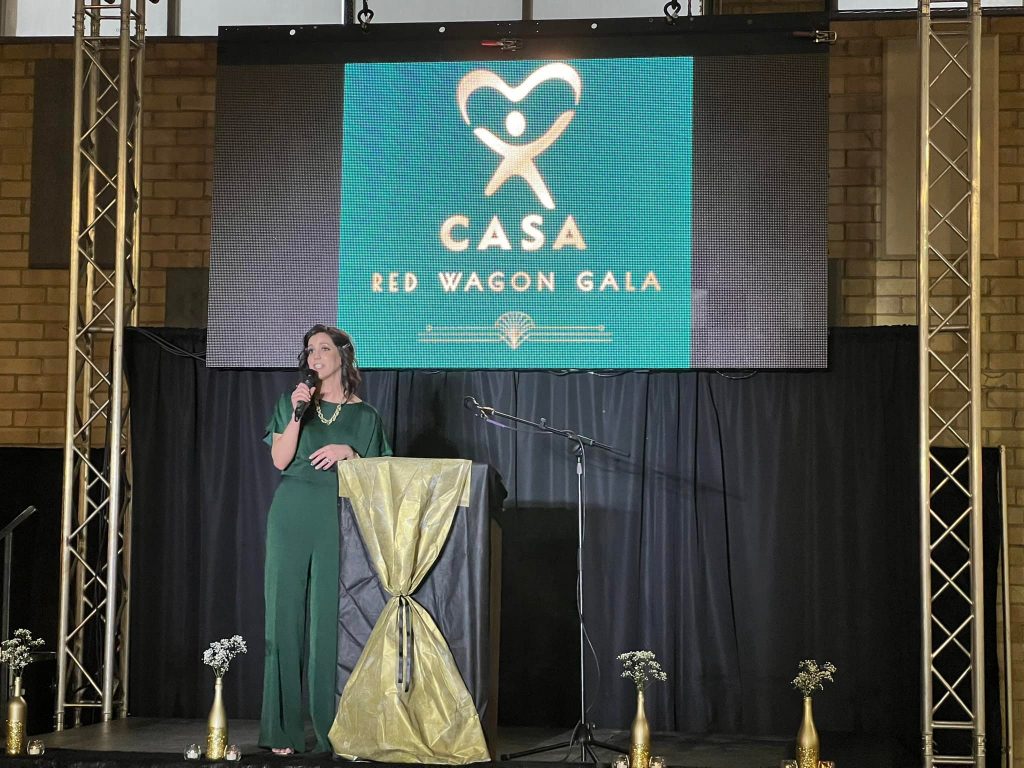 Wyoming Breast Cancer Initiative Pink Ribbon Run/Walk August 13: Emcee/Run Chair
The 5k Run/Walk kicks off at 7:30 am on August 13 at David Street Station, with a talk by this year's "Survivor of the Year," Brenna Gatimu. Senator John Barrasso and his wife Bobbi Barrasso (a Breast Cancer survivor herself) with be there with a special message of hope and encouragement. The 5k Walk/Run starts at 8:00 am, and fun activities at David Street Station for family members and loved ones not participating in the actual Run/Walk. You can spend the time waiting for your loved one to cross the finish line playing games, and enjoying face painting for the kids. There will also be music, a breakfast burrito food truck, and a chance to connect with others in our community impacted by Breast Cancer.
I-Reach for Art Ride For The Brand Annual Fundraising Event August 13: Emcee
This fundraiser helps to support I-REACH 2, a place for real, day-to-day life experiences, increased independence, and progressive support for adults with developmental disabilities and brain injuries. I-REACH 2 has provided premier services promoting quality of life, independence, and ability in Natrona County since 1999. This year's event includes an open-to-the-public free concert with Wyoming's own Tris Munsick and the Innocents.
Women Building Wyoming August 27, 11 am – 5 pm Fairgrounds Industrial Building: Speaker and Auctioneer
Women Building Wyoming's mission is to support Wyoming women entrepreneurs. Attend this event for an opportunity to network and connect, receive education from several speakers, and purchase products from Wyoming Women-Owned Businesses. Food and adult beverages will be available for purchase. The live auction and raffle allow you to help support Women Building Wyoming as they move forward, creating more opportunities for our community.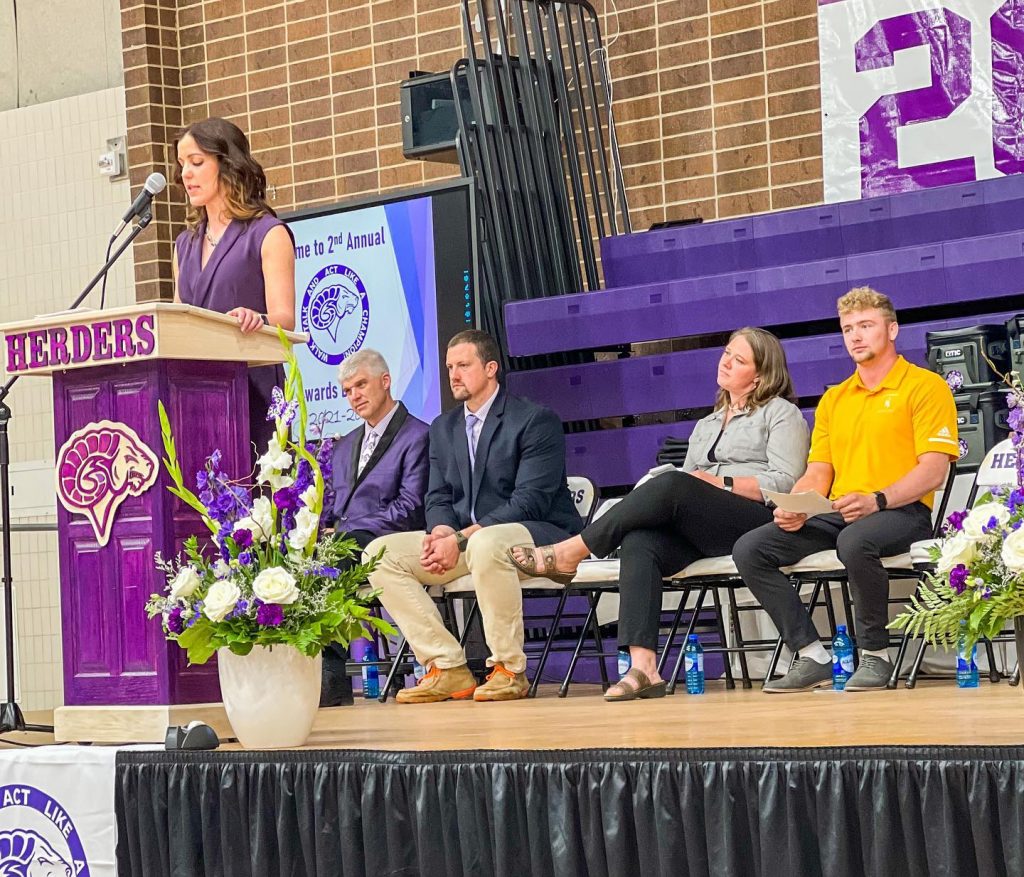 Nicolaysen Art Museum Gatsby Gala Annual Art Auction and Dinner September 9: Emcee
The Nicolaysen Art Museum is excited to host the Annual Art Auction and Dinner, 'The Gatsby Gala'. On Friday, September 9th, 2022. This annual fundraiser features a cocktail hour, a fine dining experience, an award presentation, a silent art auction, and a live auction. Money raised through this event will help The Nic to continue growing its vision to be a cultural anchor to our community.
Connect2Women Conference Sept 28 – 29: Co-Presenter With Elizabeth Dillow "Building Your Brand"
Take part in Wyoming's PREMIER Women's event! This one-of-a-kind conference, organized by key Wyoming women leaders, is designed to educate, inspire, and empower women to deliberately ignite change in themselves, their communities, and the state.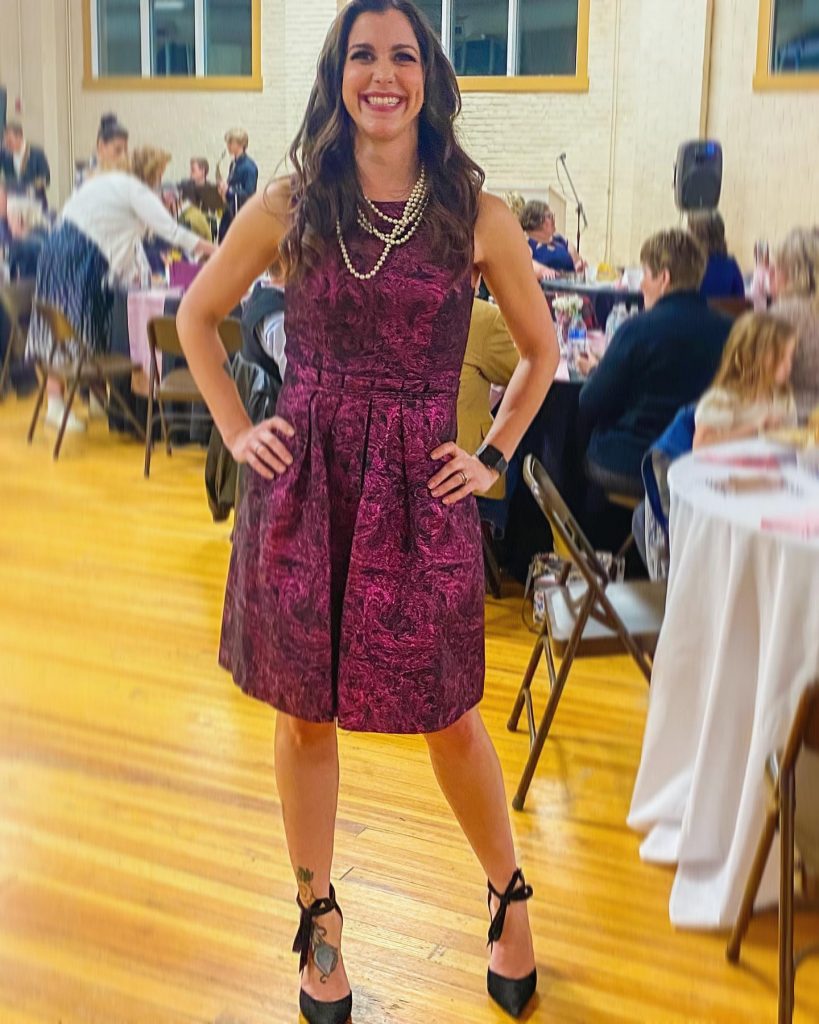 12 – 24 Club 17th Annual Recovery Rally September 30: Emcee
Dinner, raffle winners all night long, games, and live entertainment featuring the Mind-Bending, Mind-Reading Magic of Daniel Jaspersen! Proceeds from the event will ensure that the 12-24 Club remains a community resource that provides a safe, anonymous environment to groups and individuals seeking recovery, with an attitude of fellowship. Purchase tickets at the 12 -24 club. *This is an Alcohol-Free Event.
Women of Influence Luncheon October 13: Emcee and Keynote
The Wyoming Business Report has been honoring influential women across the state of Wyoming since 2013. Join them as they continue to navigate through changing times in Wyoming and honor deserving female leaders for the 2022 Women of Influence honor. There are 18 categories covering all major industries, and the women will be celebrated at the annual luncheon in Cheyenne at LCCC, ANB Leadership Center.
Laramie County Booklovers Bash October 21: Emcee
For the annual Booklovers Bash at Little America Hotel and Resort, the Laramie County Library Foundation will offer dinner and drinks, a live and silent auction, the ever-popular Dessert Dash, and guest speakers, Best Selling Authors, and renowned Archeologists Kathleen O'Neal Gear and Michael Gear.
Dancing With The Stars of Casper October 22, 6pm: Emcee
It's time for the 12th Annual Dancing with the Stars of Casper, benefiting
The Mercer Family Resource Center
. Dancing with the Stars of Casper "Dancing Through The Decades" evening includes a plated meal, a friendly dance competition featuring community leaders, and mobile bidding on various silent and live auction packages. "Stars of Casper" (community members) will perform professionally choreographed routines, hoping to win your votes for the People's Choice Award!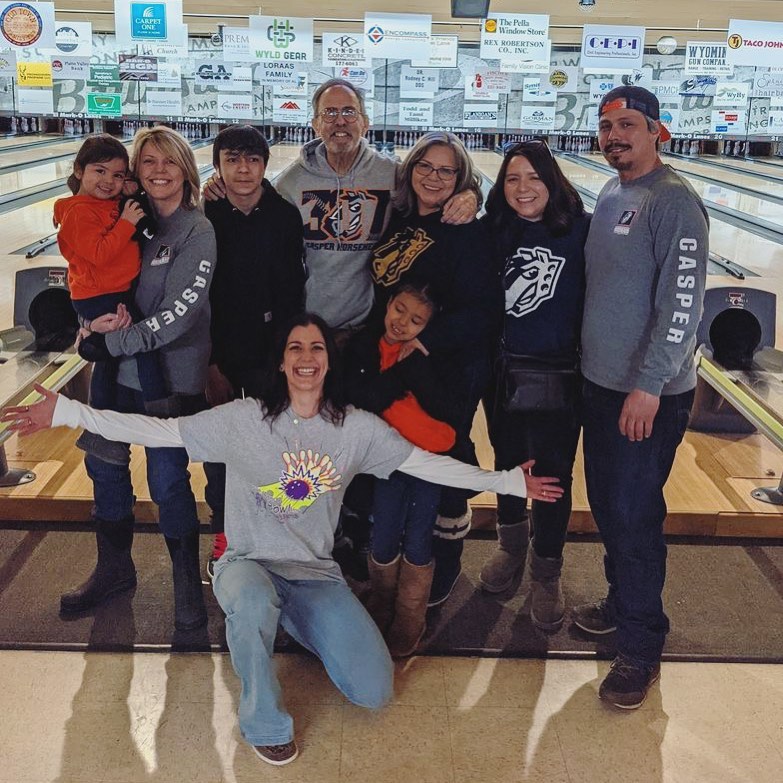 I hope to see a lot of familiar faces and these Fall 2022 Events.
And once again, I'd love to help you as your emcee or speaker at your next big event!
 Follow this link to learn more or email me at prairiewifeinheels@hotmail.com with any questions or requests.
First Photo: Ben Winckler Photography
Hair and Makeup: Kor&Co
Categories: Life As It Happens, Prairie Life
Tags: , emcee, events, fall 2022 events, speaker, wyoming charities, wyoming events