If You Want To Hike, Here's What You Need To Get Started
Posted July 21, 2021 by Prairie Wife -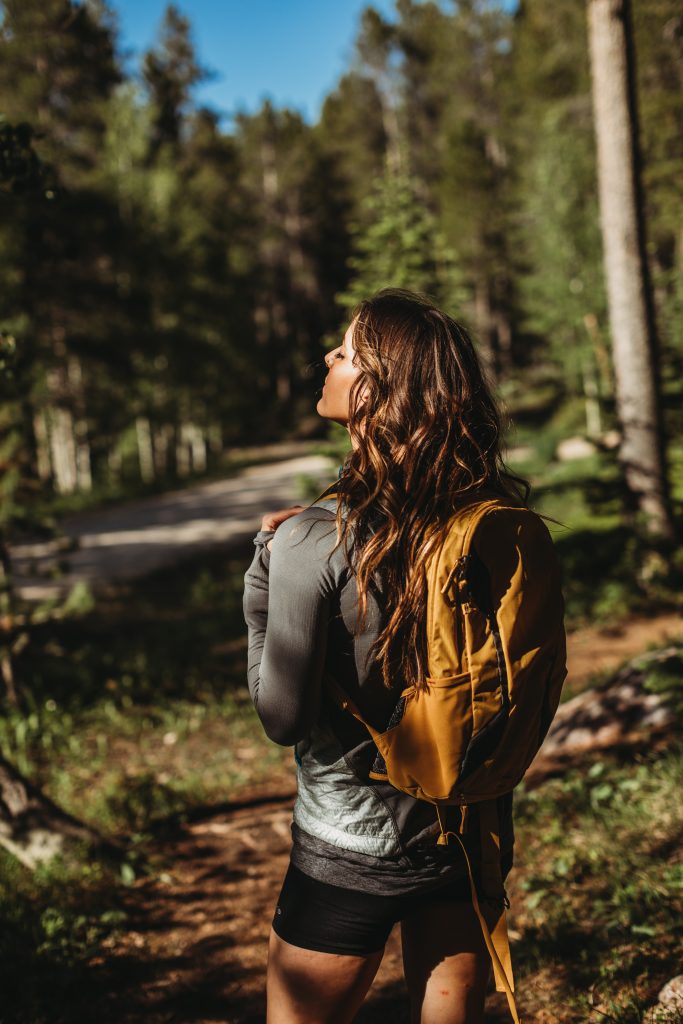 One of my favorite outdoor activities is hiking.
The mountains are my happy place, and I try and spend as much time as I can on our local Wyoming trails.
I've even been lucky enough to travel out of state and go on an epic hike up a 14er.
But here's the deal, I didn't start out where I am today.
I actually didn't begin hiking until I after had my preventive mastectomy. It was as much about needing something to focus on as I healed as it was the fact that we were also done having kids.
It's easier to carve out time to drive to the bottom of a mountain and walk up it (and back down again) when you aren't having a baby every other year.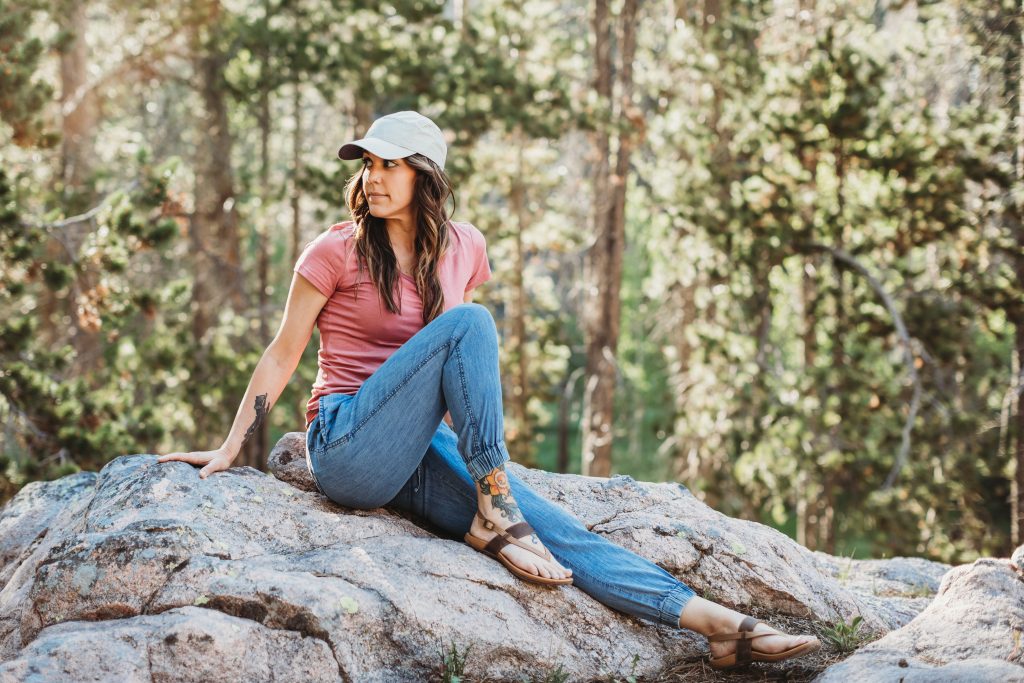 I've had several readers reach out to me and ask "How do I start hiking?" or "What do I need if I want to hike the local trails?"
So I thought I would put together a post giving you a few pointers, including what you REALLY need to buy.
Let's start with that list…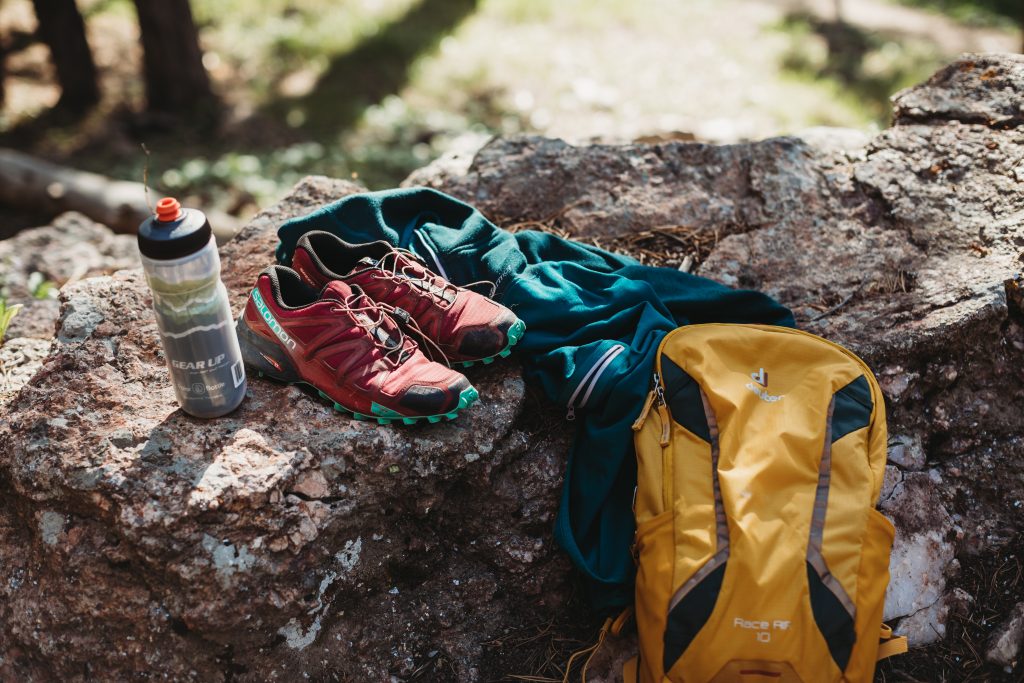 Hiking Shoes: You don't need to get an insanely expensive pair, but investing in a good hiking shoe will help keep you from getting injured. Below is a video I created along with one of our Prairie Wife Partners Gear Up that will walk you through picking the right pair.
View this post on Instagram
Water Bottle: When you first begin hiking it's important to stay hydrated, especially if you aren't used to higher altitudes. I recommend making sure you drink plenty of water before your hike, taking a water bottle with you, and then keep one in the car too for afterward.
Backpack: If you're going on a hike under 3 miles you don't usually need to take anything with you. That being said feel free to take one anyway if it makes you feel comfortable. For most beginning hikes a small pack is all you need. Load it up with sunscreen, bug spray, water, a protein bar, and a basic first aid kit…maybe add in some toilet paper just in case.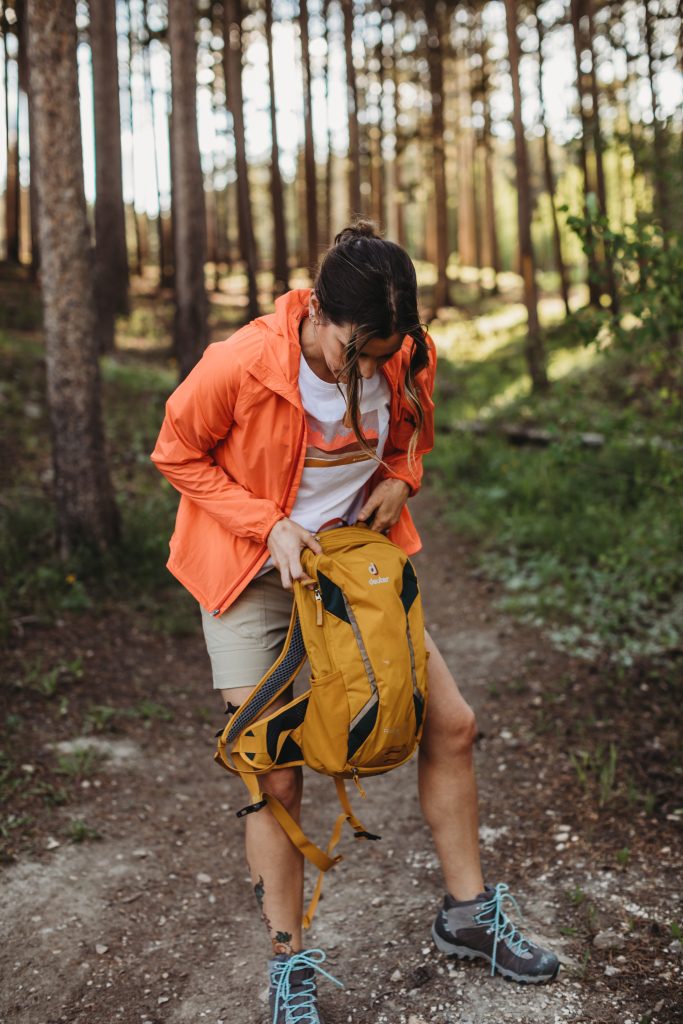 Comfortable Clothing: As you spend more time on the trails you'll learn what clothing you feel the most comfortable in. I prefer shorts and a tank top in the warmer months and leggings and a zipper hoodie in the fall. For me, Smart Wool socks are a must year-round.
A Friend: Until you become familiar with your abilities and your local trails I recommend taking a friend with you. It doesn't have to be someone whose an experienced hiker, and sometimes it's more fun if it's someone who is also a beginner. But, it's really important to use the buddy system when you first begin hiking.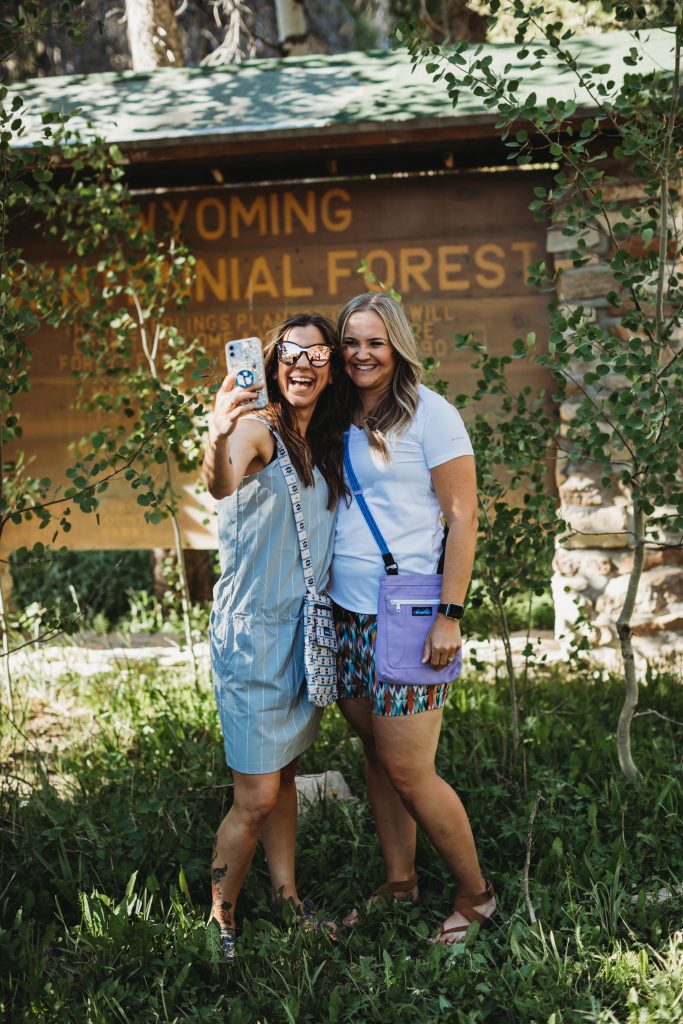 Now that you know what you NEED to begin hiking, here's what to DO.
Find An Easy Local Trail: For your first hike stick to a shorter trail, 3 miles or less. It's important to start slow and keep the experiences positive so you don't give up before you really get going. If you live locally here is a list of trails that you may want to try.
Give Yourself Lots Of Time: The number one way to ruin a hike is to have a set time to be done. Nothing kills your mountain zen like stressing out about how long it's taking you to complete the hike! Plan to be gone twice as long as you should really need, and let your sitter or family know. If you get done early you can get a coffee or run errands.
Put One Foot In Front Of The Other: Really, it's that easy. If you can walk, you can hike. Just start by putting one foot in front of the other. Sometimes it'll be a quick pace, other times it will take all of your energy to just keep moving…but I promise at the end of the hike you'll be so dang proud and feel wonderful! AND the next time you hit that trail you'll be amazed at how much easier it is than that first time.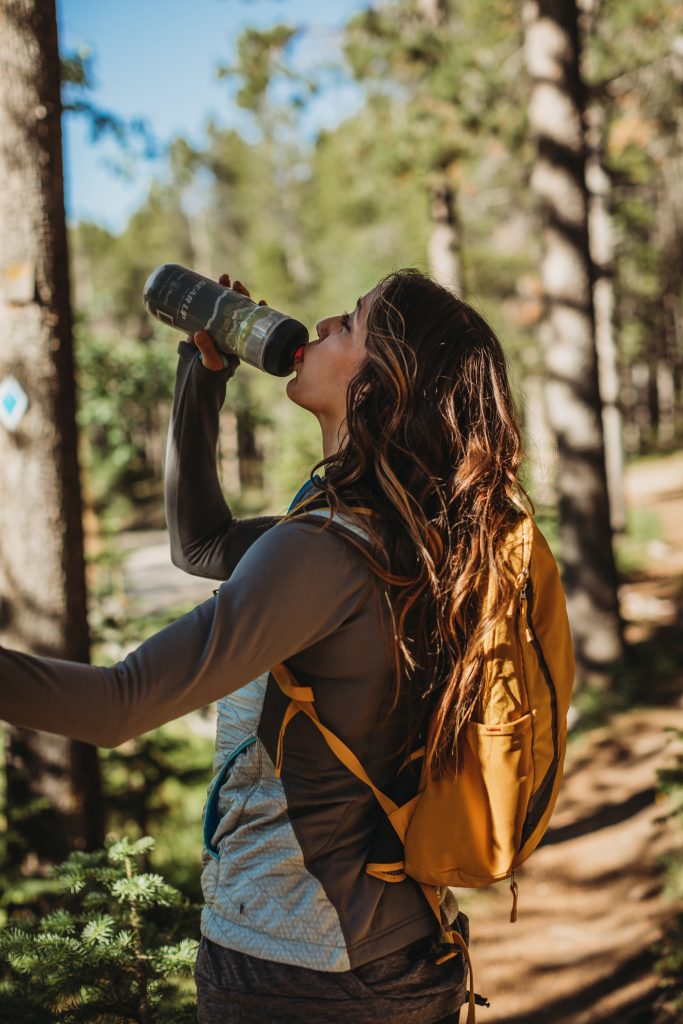 Stop And Take a Break: You're not going to win any award for being the fastest hiker, but you could injure yourself or miss the beauty around you if you're rushing. Stop and take a picture, pause and take in the beauty around you, or stop and catch your breath and take a drink of water.
That's it, that's all you need to know to hit the trails and become a hiker.
If you have any questions, or if you're interested in tackling some more difficult hikes and want some advice let me know.
I'm happy to help!
All the clothing and gear seen in the pictures are from GEAR UP.
If you live locally visit Gear Up on 1st Street in Downtown Casper for all your outdoor gear, and name-drop Prairie Wife for 15% off.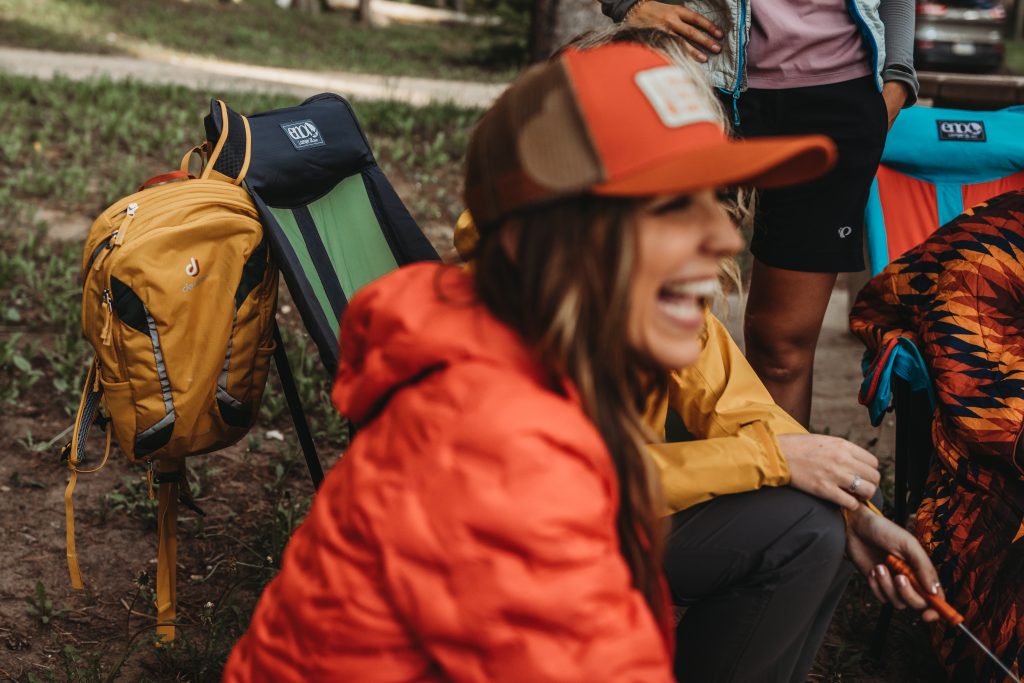 Photo Credit: Erin Potter Photography
Categories: Health and Wellness, This and That
Tags: , beginner hikes, health, hike in wyoming, hiking, how to hike, mamas who hike, what you need to hike