6 Tips To Help You Pose For Perfect Family Pictures
Posted July 23, 2021 by Prairie Wife - 2 comments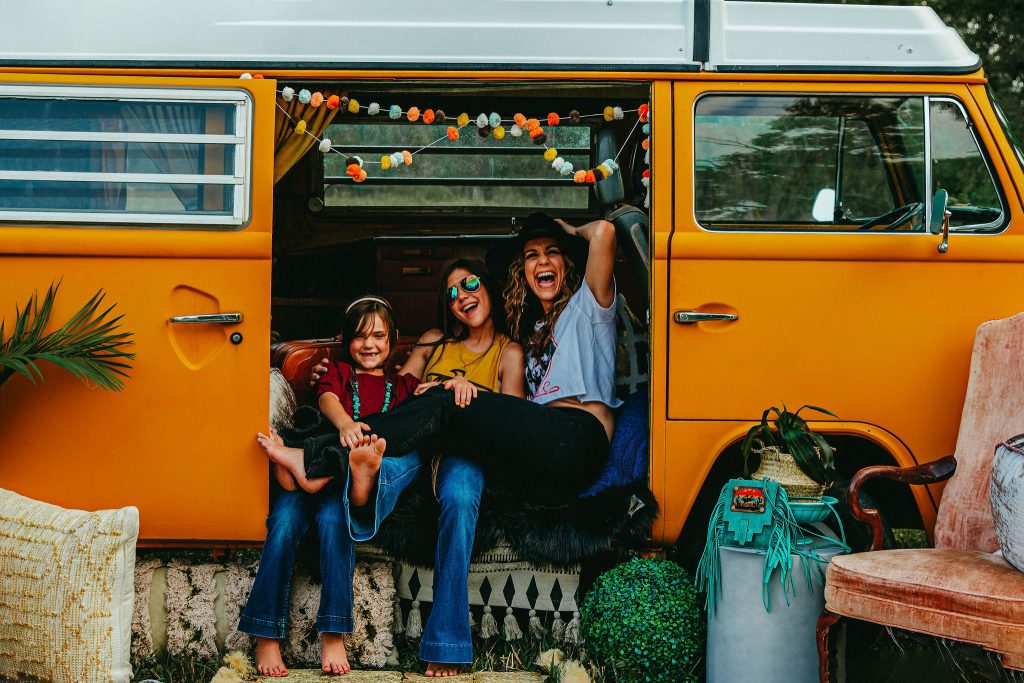 Family picture time is coming at us fast, and I've recently had a few readers reach out to me and ask for help posing so they can have "perfect family pictures."
Before we do a deep dive into this topic let me tell you…there is NO such thing as perfect family pictures.
But, you CAN get pictures that PERFECTLY show the word all the amazingness that is your family.
The first step is booking a photographer, which luckily thanks to social media, is a lot easier now than it used to be.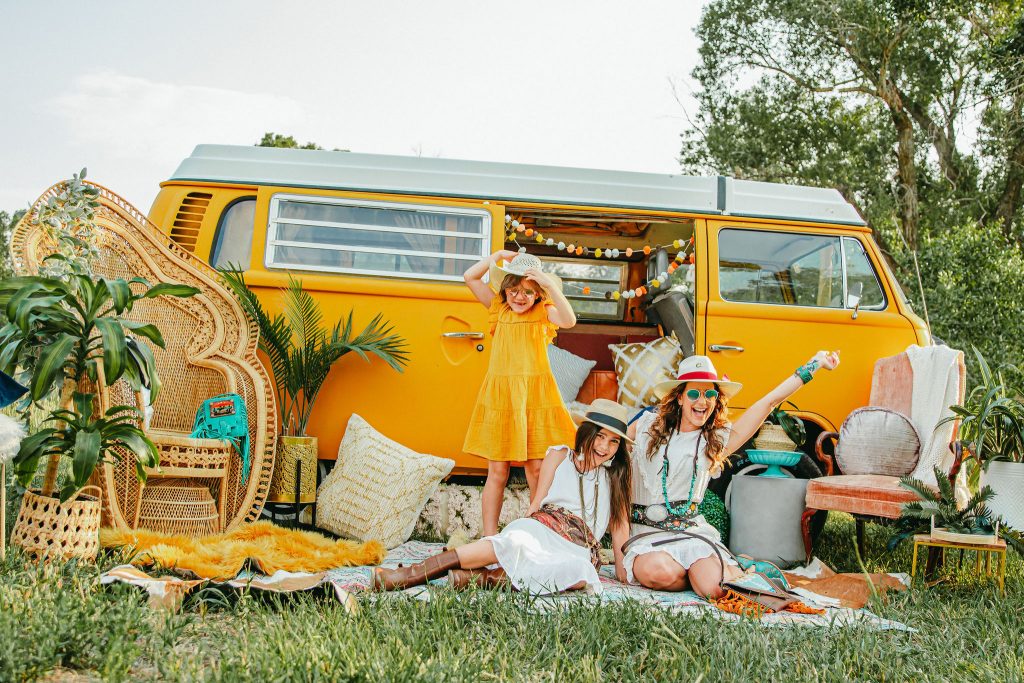 I recommend asking a friend or neighbor whose pictures you loved for the name of their photographer. Take time to browse through your photographer's portfolio to make sure they're a good fit for you, and remember…you get what you pay for.
After you've found your photographer, booked your session, and picked a location the next step is choosing your outfits. 
On the day of your pictures give yourself plenty of time to get ready, and then add an extra hour to how long you think it will take to get everyone else ready (trust me).
If you have toddlers and babies don't forget to grab a new toy to occupy them, and make sure it'll look good in the pictures just in case they refuse to put it down.
Now onto those pro tips for posing for family pictures.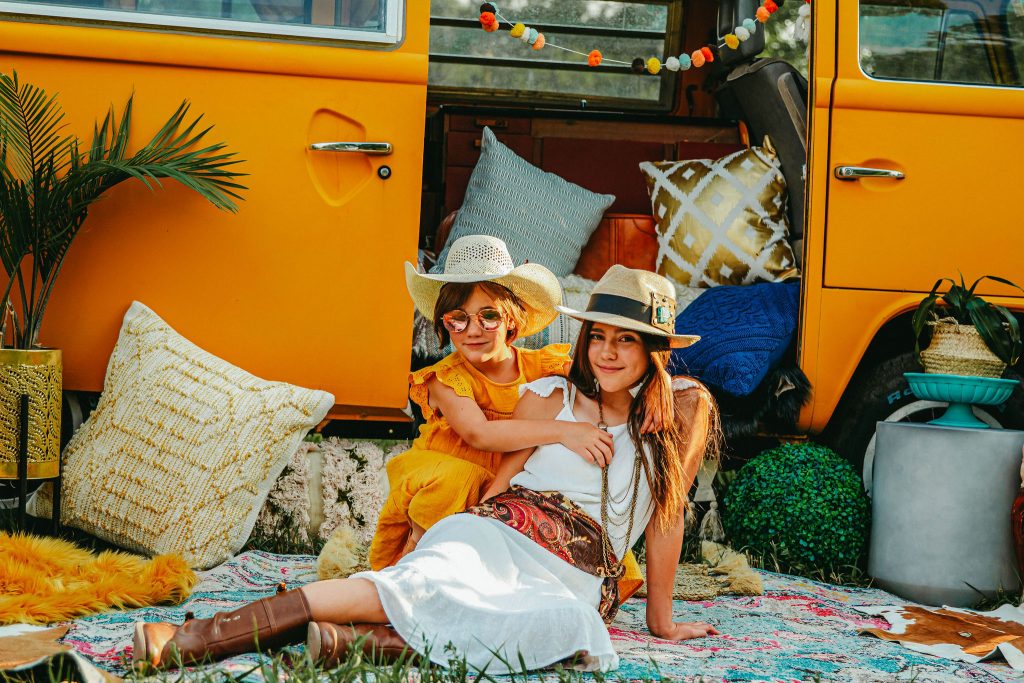 1. Make sure you've communicated your vision to your photographer. If you want to have seated pictures with everyone facing the camera and your photographer prefers laying down on a blanket and kids running at the camera it's not going to go well. So, take some time to peruse Pinterest and find groupings and poses you like and share them with your photographer…and your family so everyone is on the same page. That being said, you picked this photographer for a reason, be willing to step out of your comfort zone a bit.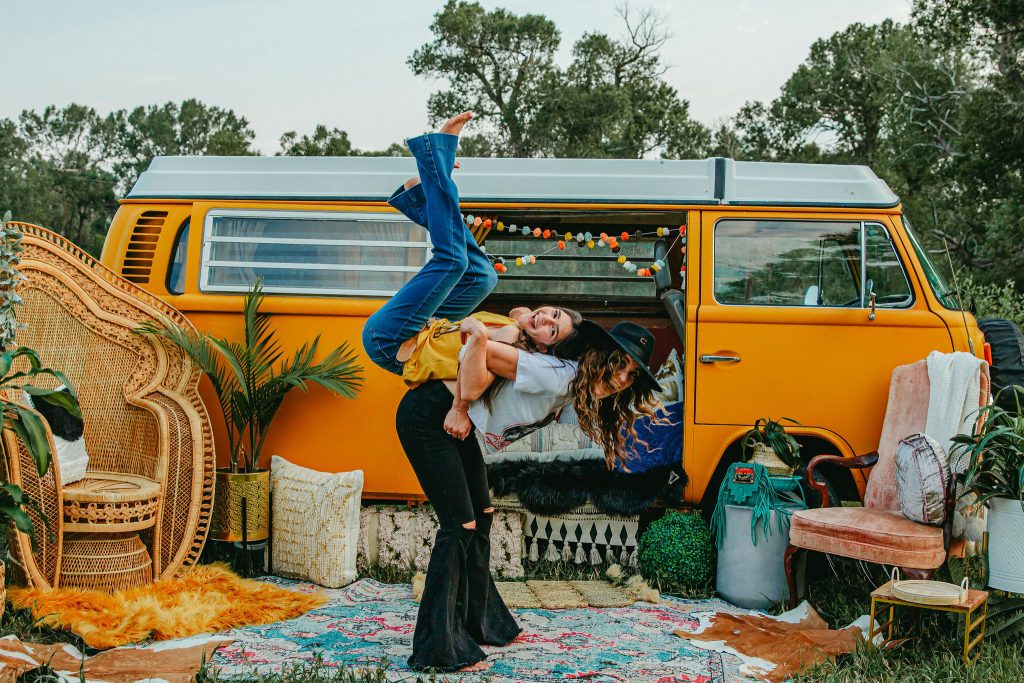 2. Be okay with being silly. Speaking of comfort zones, EVERYONE feels uncomfortable in front of a camera. So take a deep breath and get a little silly. I once spent 20 minutes straight singing "C is for Cookie" for a cranky toddler to get a few great pictures! A little tickle break or some funny faces and voices (not to mention poses) will help everyone feel more relaxed and look natural.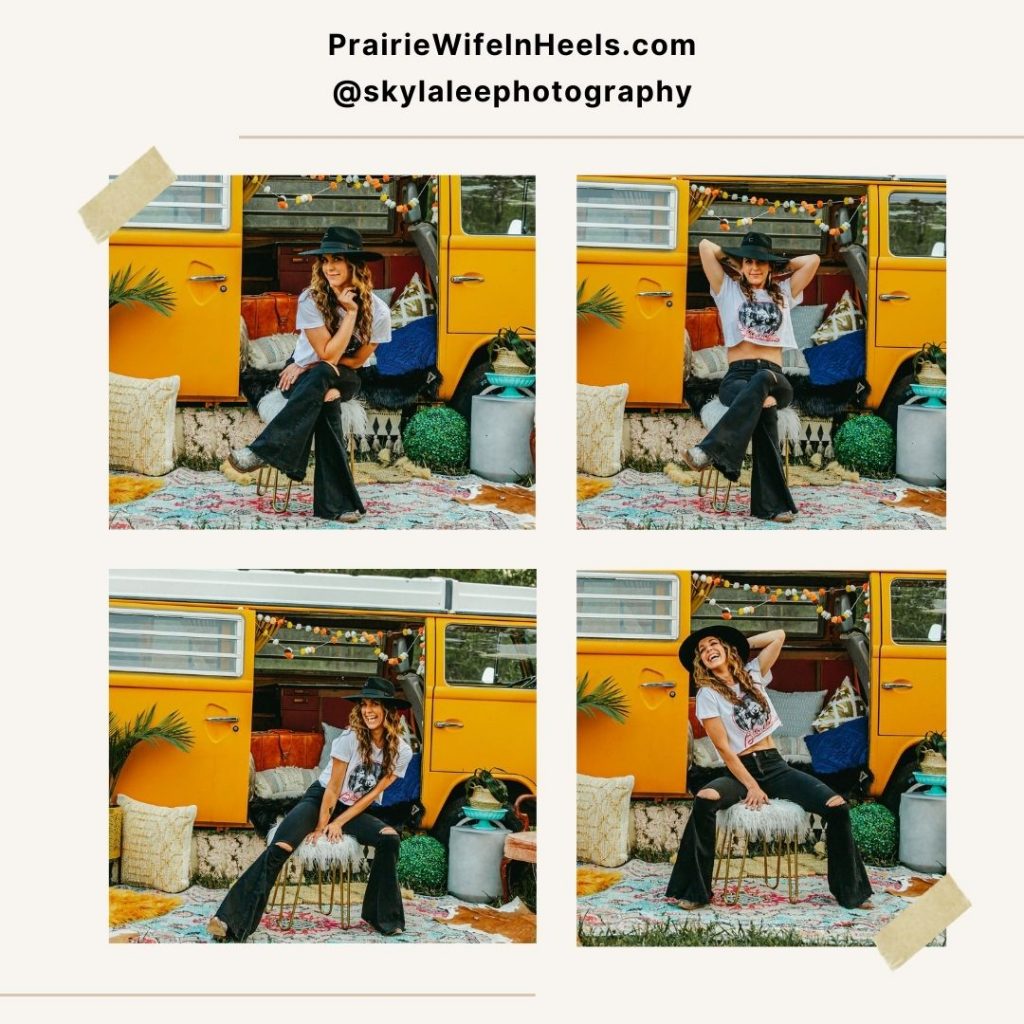 3. Keep it moving. We all tend to freeze and hold still when it's time to take a picture. But, that's the last thing you should do! Little micro-movements like moving a hand, tilting your head, or changing your smile, or the direction of your gaze will take your pictures to the next level. With the way cameras work now, your photographer will have many chances to get the right picture and angle. We don't have to freeze and hold the same position foooreeevvvveeerrrrr anymore. And, it's amazing how a little tilt of the head or changing your facial expression just a bit can change a picture.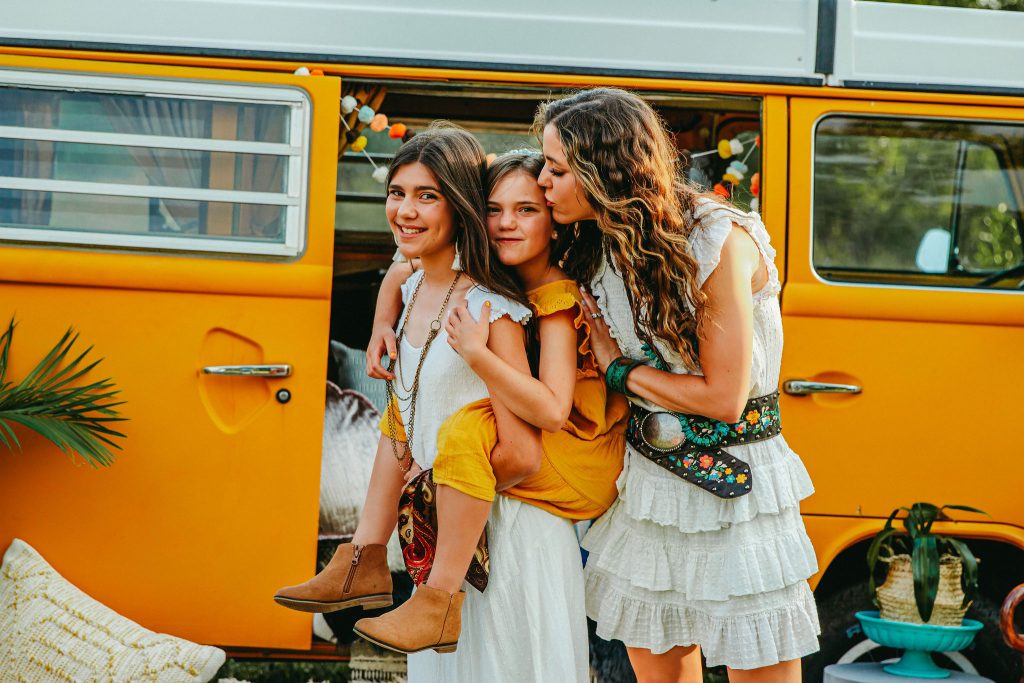 4. Change levels. I always get stuck in the habit of squishing our huge family together on a couch or standing in one spot for a picture. While this can look great, especially when you have kids of all sizes like us, changing levels can really add impact to your pictures. Have some kids standing and some sitting. Have a younger child riding piggyback, or throw in a random chair or rustic wooden box for someone to sit or stand on.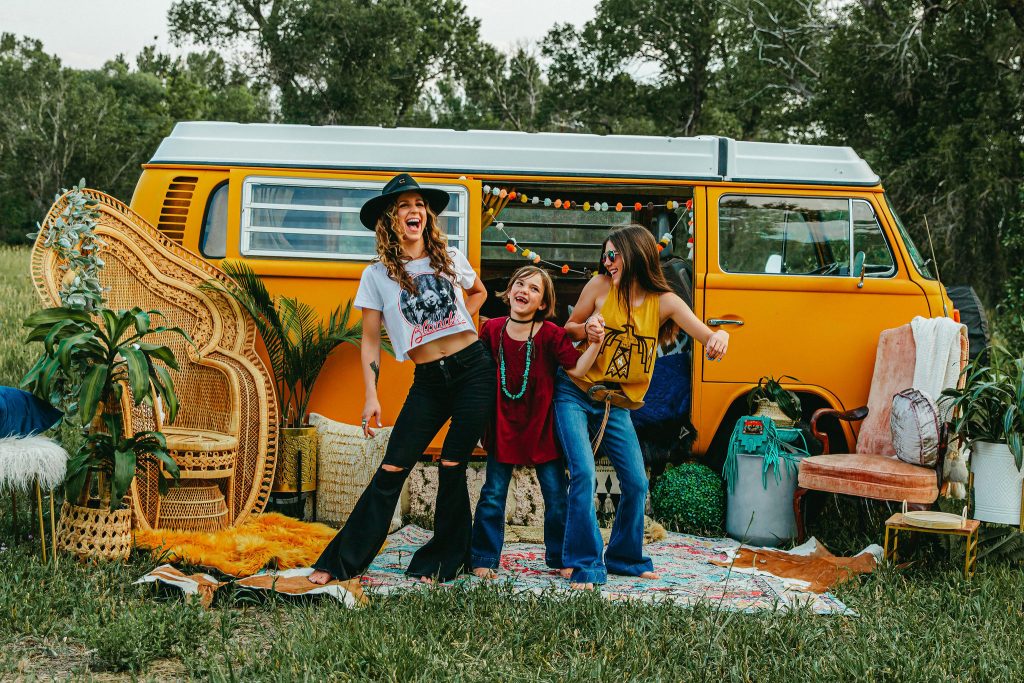 5. You don't have to look at the camera. I'm a big fan of the pictures where we are all gazing ahead and looking right at the camera, but I'm also in love with the emotion that comes out in the pictures where we're looking at each other. It's amazing how the right photographer can catch those vibes perfectly.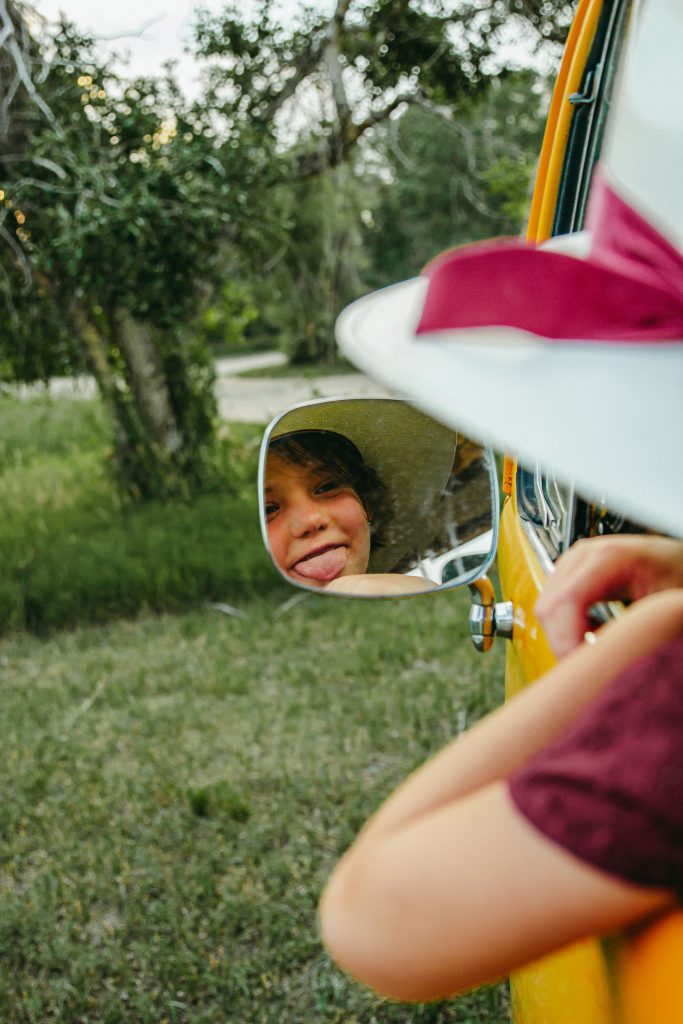 6. Let your personalities shine through. If you have serious kiddo (ahem like my oldest) it's okay to let them stick with a softer subtle smile or maybe just a calm gaze. If you have a silly little monkey (like our youngest) let that come through in their pictures. Trust me, the ones where you can really see your family's uniqueness are the most perfect pictures of all!
All of these pictures were taken by Skyla Lee Photography
She's currently booking mini photo sessions with this same set (retro VW Bus and ALL the cozy boho accessories), just follow this link to book your spot!
For a look at where our clothing came from (including discount codes from our Prairie Wife Partners) head to our Instagram account and look for these pictures, comment below, or message me with any questions.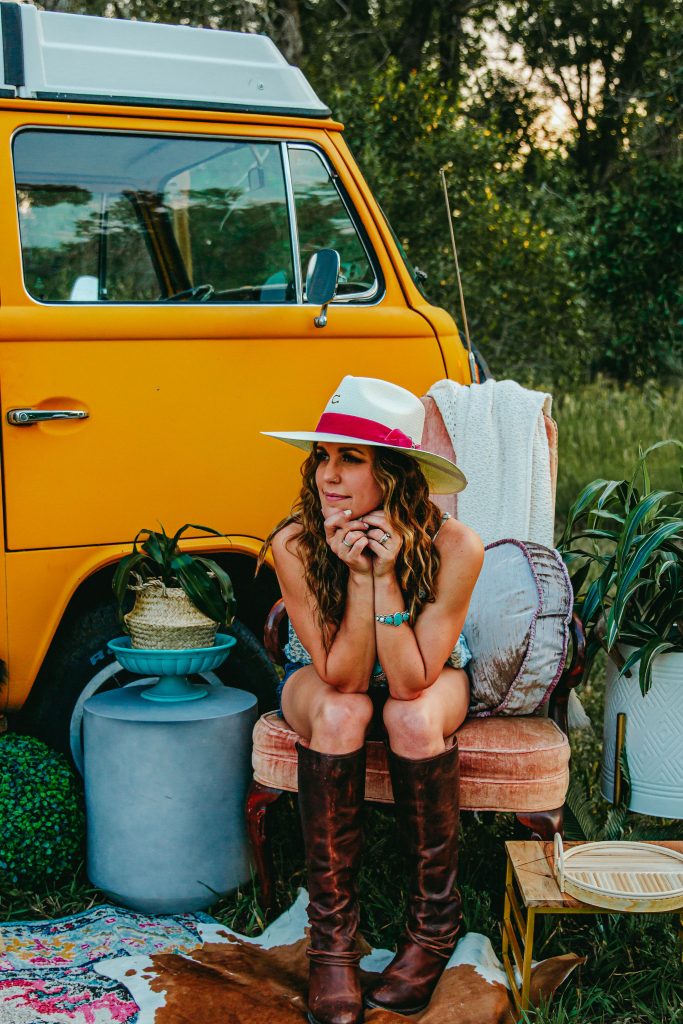 Categories: Beauty, Fashion, Parenting, Prairie Wife Style
Tags: , family pictures, how to pose, how to take family pictures, model, perfect family pictures, skyla lee photography